Community College Modernizes IT Systems with Digital Transformation Initiative
Partnering with CDW, North Central Missouri College upgraded its wireless network, implemented a new data center and streamlined its video security system.
When Jennifer Triplett stepped into her new job as CIO at North Central Missouri College, she knew what she was getting into. 
NCMC had brought her on in the summer of 2019 to lead an IT department of nine people. A two-year community college founded in 1925, the school's main campus is in the city of Trenton, Mo., but it also operates through several other sites and serves students across a total of 16 counties.
As the institution looked ahead to its 100th anniversary, it hoped to find a way to modernize its IT systems. Her first major mission, Triplett recalls, was to get a feel for the "current state" so her team could develop a roadmap for implementation.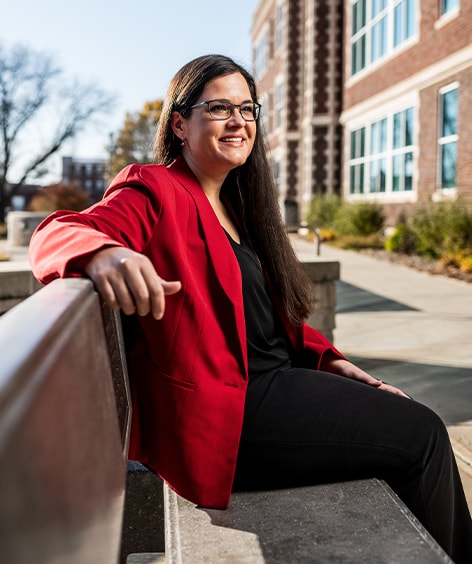 "What we found was that most of our technology was either out of date or soon to be out of date," she says. "Even with some of the things we'd put in relatively recently, we were being hit with really high renewal costs, and it just wasn't sustainable."
Triplett says students and instructors were also complaining about wireless network performance, while video security across the school's sites was in dire need of a major upgrade. Then there was the matter of its aging data center, which appeared to be on its last legs.
"We had discs failing, hosts failing, everything was failing," she explains. "The overhead with managing that infrastructure had become significant. We were constantly having to troubleshoot failed hardware."
With the data center as her primary objective, Triplett reached out to CDW and met with account manager Brendan Murphy. That was followed by several site visits by a team of CDW solution architects and engineers. Soon, she says, it became perfectly clear what NCMC needed to do.
North Central Missouri College
degrees and certificates offered
rate of placement within six months of graduation in jobs or two- or four-year college programs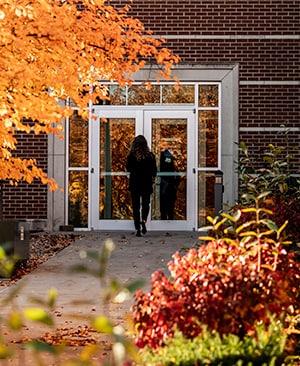 In late 2020, EDUCAUSE published its annual accounting of the biggest IT issues facing higher education. This time, though, as COVID-19 continued to spread — and with universities everywhere struggling to adapt — the association veered away from its traditional top 10 list and instead identified scenarios for technology's role after the pandemic. The third scenario, "Transform," described institutions that would use the upheaval to reimagine and redefine their operations. The report didn't mention NCMC, which partnered with CDW shortly before the pandemic hit, but the project the college launched is a textbook example of the type of transformation EDUCAUSE authors had in mind.
"From a pandemic perspective," Triplett says, "the need for rock-solid IT became even more important than it had been in the past." NCMC embarked on its digital transformation initiative not knowing that higher education was about to face its greatest and most confounding challenge yet. The good news was that the plan the school had in place would provide it with the tools it needed for success.
"It's the improvements that we made to our underlying infrastructure through this project that have allowed us to ensure our services and systems remain available," Triplett says.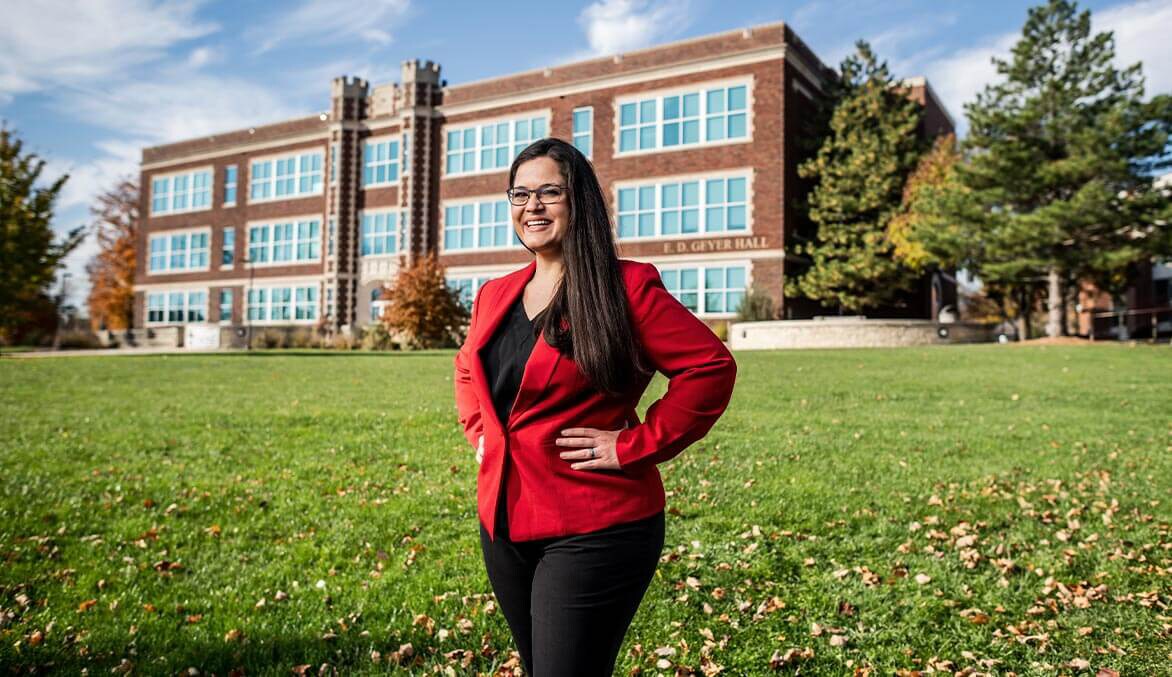 "We had discs failing, hosts failing, everything was failing. The overhead with managing that infrastructure had become significant. We were constantly having to troubleshoot failed hardware." - Jennifer Triplett
Overcoming Challenges with New Digital Solutions
One of the first things the team found as the project got off the ground was that many of the school's wireless issues could be blamed on its wired network. "We didn't have sufficient switch hardware in place to accommodate the speed and the power that our wireless network needed to do its job," Triplett explains. Both networks would have to be upgraded in tandem, the team realized, and they'd need to be functional for the new data center to work.
For CDW Field Account Executive Brian Cashion, who worked closely with Triplett and Murphy from the start, it was clear that the project would face other challenges. "NCMC is like a lot of community colleges in that its IT department is really small and doesn't have a lot of resources," he says. That team was already "working 9 to 5 every day just to keep the lights on with their existing systems," and now it was about to shift to a suite of new solutions just as it confronted the sudden need for remote learning.
"It was a brand-new data center, brand-new wired and wireless networks, and a brand-new video surveillance system," Cashion says. "We're talking about a ton of work with a lot of moving pieces and lots of complexity."
3 REASONS WHY AMD EPYC™ IN DELL POWEREDGE SERVERS DELIVERS VALUE FOR HPC
GET OPTIMAL PERFORMANCE
PowerEdge servers are fully optimized for AMD EPYC processors to deliver performance for the most compute-intensive HPC workloads, while extending access to more departments and projects.
STAY SECURE
PowerEdge servers are "hardened at the core" to help mitigate risks, with built-in security features that span every layer to protect intellectual property, sensitive personal information and research insights. AMD's Secure Processor technology with cryptographic functionality provides full-stack encryption without processor overhead.
LOWER COSTS WITHOUT COMPROMISE
Powerful AMD EPYC processors reduce the number of processors and servers required — so you can save on licensing costs and boost performance within a tight research budget.
On the flip side of the coin, the initiative took shape right as the federal government passed the Coronavirus Aid, Relief and Economic Security Act. Funding for the project was NCMC's for the taking, and there was plenty of incentive to start the process immediately.
The work began, Triplett recalls, with the part of the school's wireless network that was already serving it well. In many locations, Cisco Meraki access points were already installed, so the team decided to build from there. "That's good technology, so we just needed to expand it, and then we determined the best thing to do was to partner with Cisco for our data center as well."
With Cisco Meraki, she explains, their APs, switches and entire network infrastructure would all fall under the same system. That would offer better visibility and control and simplify management responsibilities.
For the data center, on the other hand, the school turned to the company's hyperconverged infrastructure solution, Cisco HyperFlex. The platform automates computing, storage and network resources and, with help from a tool called UCS Director, allows the management of both physical and virtual environments through a single interface. "Its main advantage is how it streamlines data center management," Triplett explains. Previously, if something went down, her team would have to go in and manually fix it, "but now that process is entirely automated, and that makes us much more efficient."
Finally, Triplett says, she and her team, with help from CDW, upgraded NCMC's video surveillance hardware and software. "Now we have servers specifically built for video surveillance instead of low-resource virtual machines," she says. The upgraded Milestone system, she notes, allowed NCMC to reuse many of their current IP cameras and was a cost-effective way to make sure NCMC had a supported and manageable solution.
From System Implementation to Survival Skills
Looking back, Triplett says, the process for implementation went much more smoothly than she anticipated it would. Most of the initial planning and design was completed before the college was forced to close its campuses, and the infrastructure required to facilitate remote learning was ready to go in time as well. "I think credit is due to everyone involved for all the hard work they put in, and also to the CDW project management team and the services they provided to keep everything moving," she says.
Along those same lines, the CDW contingent didn't just leave once the new systems were in place. "First, they did everything they had to do to get us up and running," Triplett says, "and then they helped with the knowledge transfer — the survival skills we needed to take the reins going forward."
Today, Triplett says, NCMC has completed its digital transformation. "We're much more stable, the wireless network is much more usable and the visibility we have into issues is so much better now." Through the Meraki dashboard, she explains, her team members get push notifications via email that alert them when a switch is down or if there's excessive network utilization in a certain location, for example. "We'd just never had that level of insight before," she says. "It's amazing to have that at our fingertips.
"It's the same story with the college's new data center, which previously required extensive patching every Friday night. "It would take us so long because everything was so slow to reboot, and we were always afraid we'd lose a host in the process," she says. Now, however, patching is a cinch, "and we only have to do it once a month."
Most important, Triplett says, is that her team's ability to support the IT environment "went from being impossible to being possible," and the services provided to faculty and students are now more available than they ever were before.
"Those chronic failures and downtime we used to have are a thing of the past," she says. "It hasn't been perfect — nothing ever is — but now when something happens, we know what to do and we have what we need to get back on track."
Story By Chris Hayhurst, a freelance writer who covers education technology and healthcare, among other topics. He's a regular contributor to the CDW family of technology magazines.
Photography by Dan Videtich