6 Essential Technologies for Creating a Next-Generation Work Center
Collecting data from multiple sources enables government agencies to conduct real-time analysis that improves public safety.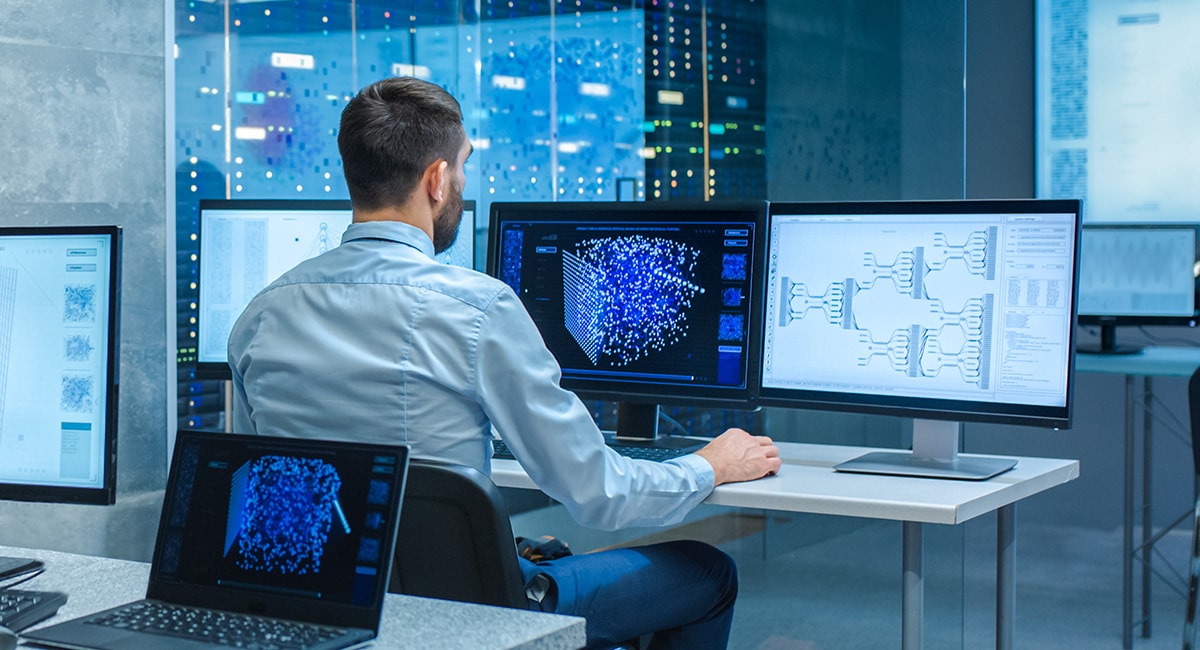 State and local government agencies are making great strides in harnessing the power of data and applying it to problems in law enforcement, homeland security, emergency management, counterterrorism and cybersecurity. Realizing that data serves as a force multiplier, agencies are investing heavily in the design and implementation of next-generation work centers (NGWCs) that rapidly ingest and analyze massive quantities of information from social media, the Internet of Things, legacy data and other sources to provide decision-makers with valuable real-time intelligence.
Learn more about next-generation work centers and how you can transform your approach to public safety technology.
Last year, the National Institute of Standards and Technology (NIST) released a report explaining the potential benefits to agencies that create Emergency Incident Data Hubs (EIDHs). These hubs can dramatically improve the agility of emergency responders by coordinating the actions and communications of responders from different jurisdictions during major emergencies. The RAND Corporation recently completed a study of Strategic Decision Support Centers (SDSCs) in Chicago, which found that the presence of real-time information allows law enforcement to make decisions that are timelier, more complete and more accurate than ever before. Both the EIDHs described in the NIST report and the SDSCs described by RAND are perfect examples of next-generation work centers in action.
Whatever name they go by, NGWCs share six foundational technologies.
1. Visualization Solutions
Data visualization is the analytic key to actionable intelligence. The human mind is designed to quickly comprehend information presented in a clear, graphical fashion, and the best NGWCs take advantage of this by reproducing the operating picture onto large video wall displays.
2. Video Cameras and Sensors
NGWCs require data, and video surveillance technology is one of the primary data sources they rely on, particularly for law enforcement applications. As agencies deploy video surveillance solutions, they should ensure that they choose the right hardware and place it in the right locations to contribute important real-time data for analysis.
3. Video Management Software
The video surveillance that NGWCs rely on also presents a significant analytic challenge. It's simply impossible for a human being to watch every minute of video coming from every camera. NGWCs seeking to use data proactively rely on video management software that can analyze this data in real time, reading license plates, detecting suspicious activities and objects, and identifying changes in images that could be crucial to a response..
4. Data Analytics and Situational Awareness Platforms
Advanced platforms go beyond just video and incorporate multiple data sources into their analysis, providing NGWCs with more comprehensive situational awareness. These platforms are often cloud-based and incorporate artificial intelligence and deep learning into their approaches.
5. Collaboration Solutions
NGWCs provide real-time intelligence that powers rapid decision-making, but this agility requires quick and easy communication among decision-makers and practitioners. NGWCs incorporate collaboration solutions that provide immediate access to secure videoconferencing, teleconferencing and texting from any location.
6. Data Center Infrastructure
Behind the scenes, NGWCs require significant investments in networking, storage and compute solutions to power real-time analysis. As agencies build out surveillance and analysis technologies, they also must ensure that their data processing capacity is able to support new use cases.
As agencies seek to bring together NGWCs, they should design forward-looking solutions that meet both their current and long-term intelligence needs.

Software optimization — a process that enables IT teams to identify redundancies, increase productivity and reduce costs — is a persistent challenge for many organizations, largely because many ack the ability to see and analyze their portfolios holistically. This can result in software budgets that spin out of control. The consequences are broad, including costly duplications, inefficient processes and greater complexity for IT management. 
Now, there's a solution. CDW data-driven software management, powered by Clearfind, provides unprecedented visibility into the software environment and delivers cost-saving recommendations.