5 Steps to a Successful Data Center Refresh
When rolling out new infrastructure, assessment and planning are just as important as deployment and management.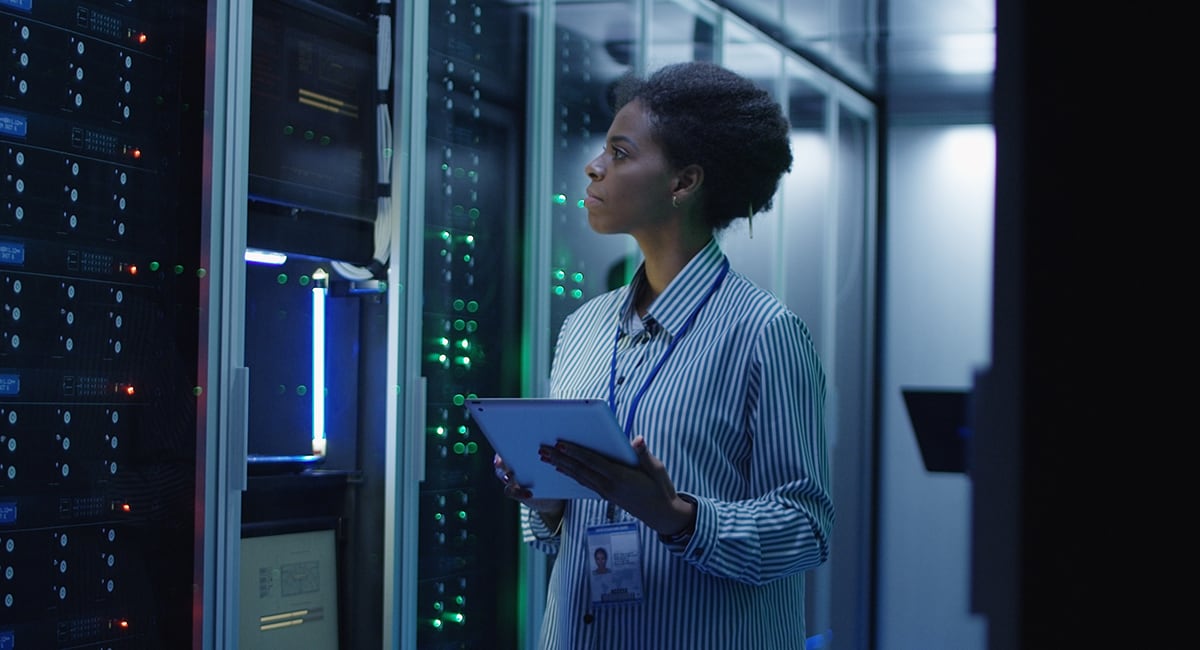 Often, when an organization is ready to refresh its storage, compute and networking infrastructure, IT and business stakeholders want to start the conversation with a specific product in mind. Perhaps they have a solid relationship with a vendor, or they've heard about a best-of-breed solution at a conference, and they just want to find the best price on their desired solution.
Learn how CDW's Amplified™ Infrastructure services can help you modernize your data center.
However, we've found that the process is actually more important than the product during a refresh. Sure, modern data center infrastructure can improve performance and reliability, but the most critical aspect of a refresh is identifying a solution that will help an organization meet its specific business needs.
Here are five steps we follow to help organizations ensure success when they refresh their infrastructure.
1. Goal Setting
This is likely the most overlooked (and maybe even the most important) step of the refresh process. It's impossible to succeed without first knowing what you want to accomplish. Our conversations with business and IT leaders always start with their desired business outcomes. We ask, "What's happening in your business today? What do you want to be able to do tomorrow? Where are your knowledge gaps?"
2. Assessment
To chart a path to a desired end state, we must first know an organization's starting point. CDW offers data center assessments to help organizations better understand their existing environments and to get a realistic sense of what sorts of solutions will help them to meet their needs. We look at existing features and capabilities such as cloud, virtualization and security, and we also aim to determine what expertise currently exists in-house. Often, IT stakeholders are able to use our assessments as an independent validation of their refresh plans. This can be extremely important to build buy-in from business stakeholders, who usually have only a limited understanding of the technology needs driving a refresh effort.
3. Design
Once we know what customers currently have and where they want to go, data center design is typically a fairly straightforward process. Drawing on our experience working with countless organizations across industries — and on our industry-leading partnerships — we can provide advice on which solutions will best meet your needs. A small difference in objectives can make a huge difference in design.
For instance, we recently worked with a law firm with a very small IT infrastructure team, whose storage environment is scaling much more quickly than its compute needs. In this case, the simplified management and modular scalability of disaggregated hyperconverged infrastructure (HCI) made that solution an obvious fit.
4. Deployment
The amount of help an organization needs with infrastructure deployment will depend heavily on the level of its internal expertise. Simple configuration problems during the initial setup can cause significant headaches down the line, but CDW's engineers can make sure things are done right the first time.
5. Management
Designing and deploying modern data center infrastructure means very little without a plan to manage the environment going forward. Business and IT leaders need to know who is going to manage the infrastructure (and how) and also have a plan in place to accommodate growth and changing needs. CDW offers data center and network management services that allow internal staffers to focus on innovation, while providing the peace of mind that comes with knowing that critical infrastructure is in good hands.

Bill Snell
CDW Expert
view more work

Bill Snell is a senior hybrid infrastructure specialist with CDW. He is a 28-year veteran in the IT business, with most of this time spent in data storage solutions. Currently, Bill works on a team of similar specialists as part of the integrated technology solutions team. This team helps CDW's small and midsize customers improve their business through purpose-built, worry-free, validated solution
view more work