What is DRaaS & What It Means For Cost-Effective Recovery
Options for restoring mission-critical data and applications keep getting better and cheaper.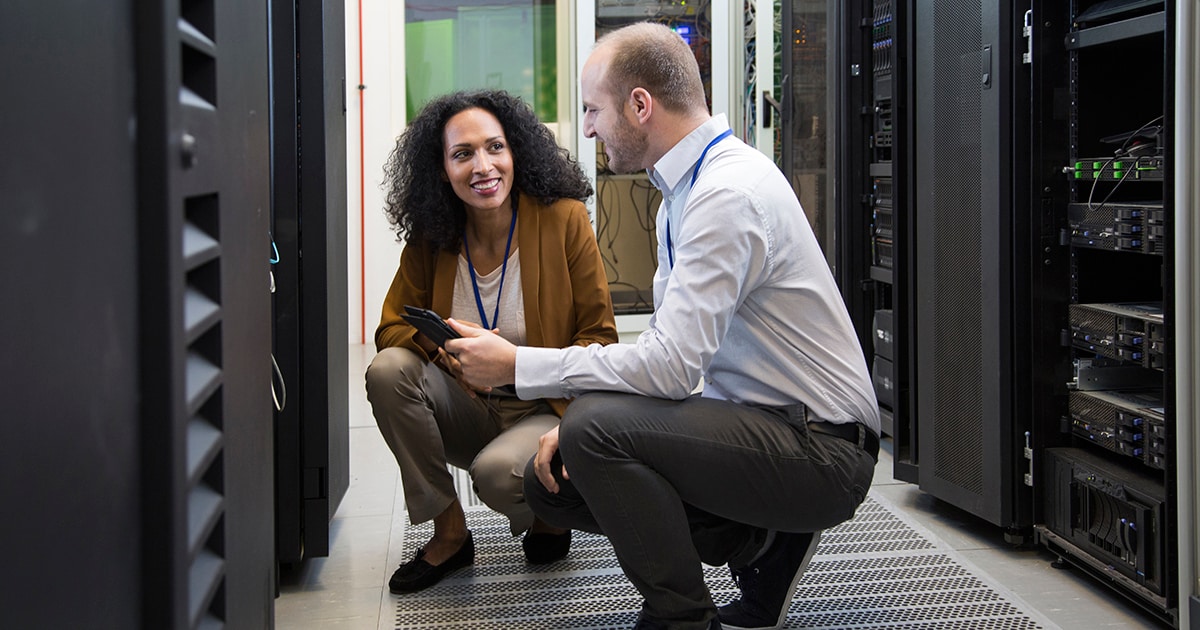 Misery loves company. If you want plenty of both, don't bother developing a disaster recovery plan.
According to the Federal Emergency Management Agency, about a quarter of businesses do not reopen after suffering a disaster. That's a lot of closures when you consider how many hurricanes, wildfires and floods have swept the country over the past couple of years.
Some enterprises continue rolling the dice because they've previously priced Disaster Recovery as a Service (DRaaS) solutions and found them to be too expensive. In the past few years, however, rates for such services have declined significantly. In addition, there are steps that companies can take to minimize the cost of DRaaS while maximizing its benefits.
Service Specifications Allow for Cost-Effective Recovery
Every disaster recovery plan should start with a comprehensive analysis of data and applications. Which ones are so mission critical that you'd need them restored within an hour? Which ones can you afford to live without for a day? For a week?
This prioritization can be a big money saver because most DRaaS providers now let customers tier applications. Instead of having a single recovery point and time objective for all workloads, you can choose which ones will be replicated as soon as possible (at a higher servicer rate) and which can be replicated later (at a less expensive rate).
Selecting the right service specifics also can affect cost. When comparing DRaaS providers, I always advise focusing on those that offer retrieval automation and retrieval orchestration services. These streamline the process of getting apps back up and running in order of importance. They also save money by reducing the amount of time that internal staff have to spend on manual recovery tasks.
Finally, focus on DRaaS solutions that can be implemented across a wide variety of infrastructure types — including on-premises and cloud — and vendors. The fewer the changes that must be made to accommodate a DRaaS provider, the less expensive it is to implement.
Full Redundancy Provides Insurance Against Any Crisis
Laws such as HIPAA and industry best practices are valuable guides when prioritizing the restoration of data and applications. Between these requirements, company-specific considerations and the need to identify and evaluate DRaaS providers, it's no surprise that many businesses turn to an expert third party when they're ready to develop and execute a disaster recovery strategy.
The group I work with, CDW's Aggregation, Infrastructure & Managed Services team, is filled with industry-qualified advisors that our customers enlist for help in evaluating the cloud market for them, specifically around DRaaS. Regardless of the application, workload or challenge, our focus is helping assess our customers' environment while determining business outcomes. This allows us to provide an impactful customer experience across all parts of the business.
It's also important to keep in mind that disasters don't always come in the form of hurricanes and earthquakes. More often than not, it involves a hardware failure, a software crash or an employee who downloads ransomware or deletes files, intentionally or unintentionally.
Thinking back to all of those companies that are unable to recover from a server failure, always remember that those who fail to plan, plan to fail. The good news is that, with the field of DRaaS solutions getting better and cheaper, companies now have no reason to roll the dice.
Learn how CDW can help hone your disaster recovery plan.
This blog post brought to you by: