Use Case
What is Cloud Computing?
To understand what cloud computing is and how to use it, it helps to explore some real-world examples.
Cloud computing technology continues to evolve for business and personal use, offering a more fluid, flexible experience driven by innovation and scalability. Through cloud services, users are able to conveniently access internet-based applications such as storage, networking, software, servers, databases, analytics and business intelligence.
 
What Is Cloud Computing?
Cloud computing involves a network of servers hosted remotely on the internet instead of on a personal computer, on-premise data center or private network. Through cloud computing, one or more people can store, edit, process and manage the same data, images and other files in a highly flexible and mobile environment on a variety of different devices instead of being tied to a single location. It may help you to better understand the concept of cloud computing by exploring a few examples.
Examples of Cloud Computing Services
Here are a few examples of cloud services and activities to help explain what cloud computing is:
Internet-based email applications.
Cloud-based applications such as Gmail, available through Google G-Suite, allow you to access your mail anytime, anywhere and on just about any internet-capable device.    

 
Sharable online calendars.
Online calendars, like the one used in Microsoft 365, are accessible via computer or mobile device. Whether for business, family or personal use, the advent of these cloud-based calendars has helped millions of people keep their life and work schedules organized.
Complete backups of your system.
You never know when your system might crash, and as such it's always prudent to create a backup of all programs and files on a regular basis. Cloud backups often run on a set schedule or continuously in the background so you don't have to add another item to your endless to-do list. Plus, cloud backup simplifies disaster recovery if any of your equipment is damaged.
Web conferencing.
Video and audio conferencing, chat and online webinars bring key people together from across the globe. Cloud services such as Cisco Webex make it possible to share screens, documents and ideas effortlessly, in real time, even when half of your team is based elsewhere.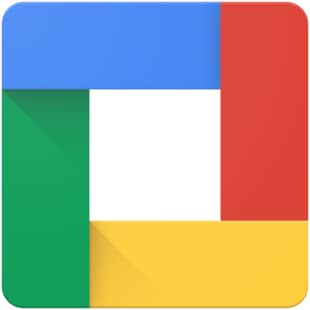 Different Types of Cloud Computing a Glance
If you still find yourself wondering how cloud computing works, it may help to first understand the different types of cloud services. Just about any line of business can benefit from the convenience and accessibility of cloud computing services. Here are the primary types of cloud computing solutions:
Software as a Service (SaaS).
Perhaps the best-known type of cloud computing, Software as a Service manifests as web-based applications that are packed with features and available on demand. Some examples of SaaS may include customer-relationship management (CRM), time management, email, project tracking and enterprise-resource planning (ERP) applications. Software as a Service solutions tend to be highly scalable and tiered to offer custom levels of service and support. These solutions are widely accessible with an internet connection and packages are often paired with maintenance and support.     
Infrastructure as a Service (IaaS).
Another type of cloud computing is Infrastructure as a Service, which outsources workloads typically done in an on-premises data center to pre-configured hardware or software accessible through a virtual interface. Some examples of IaaS include webhosting and staging or development sites, such as those used when a website undergoes a redesign. IaaS comes at a lower total price point than hosting and maintaining the infrastructure yourself onsite, and it allows users to pay for the services they need on demand. These solutions are scalable and tend to come standard with enterprise-level support.
Platform as a Service (PaaS).
Like IaaS, Platform as a Service provides infrastructure, but in a more complex way. An average example of a PaaS solution includes a computing platform and a suite of services, sometimes called a solution stack, with the possibile addition of other elements such as programming languages, system libraries and even an operating system or specialized user interface. PaaS solutions work well for testing and development environments as is common with custom cloud solution development. Platform as a Service solutions can lower costs for companies compared to investing in their own hardware and software. Software updates and infrastructure upgrades typically come standard with IaaS, and the structure of the collaborative environment works well for building a supportive community.      
Recovery as a Service (RaaS).
Think of Recovery as a Service (or Disaster Recovery as a Service, DRaaS) like insurance. This type of cloud computing allows you to make backups and restore your system if and when the time comes. Tools for disaster recovery, archival and business continuity create a robustly protected working environment. In addition to guarding against data loss and recovering missing files and databases, RaaS also keeps downtime as low as possible during recovery mode. This vital type of cloud computing helps to avoid temporary and permanent data loss as well as loss of the infrastructure. This often cost-friendly solution also lends flexibility with backup frequency and helps to ensure the security and integrity of the company's entire data set.
Cloud Computing Adoption Tips
Cloud computing can seem extremely complex or very simple, depending on how you look at it and how prepared you are to use it. Familiarize yourself with your company's options and embrace these cloud computing tips.
Know the difference between public, private and hybrid cloud environments. Public cloud applications are simple to use but can be less secure, so organizations may opt for private cloud deployments, which are housed entirely on-premises, thus adding additional costs. As a compromise, companies may choose a hybrid cloud approach, where some data is hosted on premises and some in a public cloud.
Pay close mind to security measures for your cloud-based applications and environments. Have employees try to "hack" into your solutions to test the security features and identify any possible weak points.
Stay apprised of cloud capacity limits to ensure the right fit for your organization's needs. Monitor data transfers and other usage details to ensure you are on the right plan    
Continue to make backups regularly no matter what. You may never see it coming when your system is at risk of crashing.    
Plan to host employee training to increase your company's productivity. Informed employees will better grasp all the perks of cloud computing.    
By now you should have a better idea of precisely what cloud computing is and how you can leverage this powerful technology to increase productivity, cut costs and create a more robust and powerful online working environment. Consider a custom cloud consultation to determine the best approach for your business' online workspaces. Outfit your company with a productive, secure and economical IT environment powered by efficient and time-tested cloud computing solutions.

Ready to find out what cloud technology can do for your business?