The Benefits of Managed Private VMware Cloud
This model can help companies thread the needle between private cloud and public cloud environments, resulting in the best of both worlds.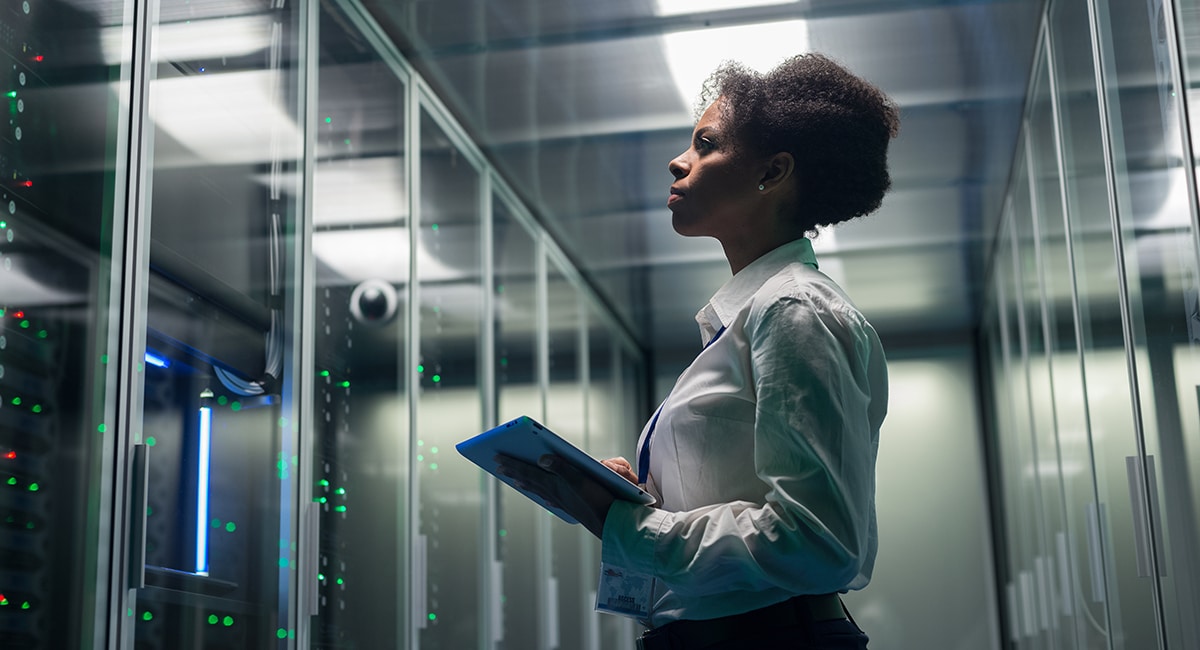 We recently worked with two very different companies seeking to solve very different problems. The first was a financial services firm that was purchased — along with its top competitor — by a private equity group; officials were told that they needed to combine all operations and IT within six months. The second was an automotive manufacturer that wanted its IT department to stop managing infrastructure and focus solely on applications.
Both companies ended up choosing the same solution: a managed private VMware cloud.
Learn how CDW can help you choose the right infastructure for your organization.
Often overlooked when businesses are making infrastructure decisions, a managed private cloud offers many of the most attractive benefits of both on-premises private cloud and public cloud environments.
OPEX Financing
The automotive manufacturer had very specific infrastructure requirements for specifications such as clock speed and RAM. Typically, criteria such as these lead organizations to opt for on-premises infrastructure. But a managed private cloud allows a company to finance the project as an operating expense (the OPEX financing model is generally associated with the public cloud), while still being choosy with its infrastructure.
Visibility and Control
Some organizations want to get out of the business of managing hardware but don't want to cede all visibility and control to a public cloud provider. These customers prefer a co-managed solution with self-service capabilities. The automotive manufacturer went with CDW partner Flexential for its managed private cloud, giving the company ongoing read/write access through the vCloud Director interface, which provides robust detail and reporting of resource utilization.
Ability to Leverage Existing Licenses
The financial services firm already had a significant investment in its VMware environment. By opting for a managed private cloud with CDW partner Synoptek, the company was able to leverage those existing licenses. That's a significant win, and it was not possible when moving to the public cloud. Both the financial services firm and the automotive manufacturer had IT teams who were trained, certified and had years of experience with VMware. Managed private clouds gave them the ability to keep the tools and interfaces they liked, while removing the need to manage and maintain on-premises hardware.
Scalability
VMware Managed Services can also make it easy for customers to scale workloads with a purpose-built, multitenant cloud environment option. With granular, per-gigabyte scalability of the underlying RAM/disk resources, the client pays only for what it consumes.
No Egress Fees
With the public cloud, companies often face large and unpredictable egress fees when they want to move their data out of a provider's environment, especially if connected over the internet and not through a private Layer 2 connection. In managed private clouds, these costs are built into the regular monthly fee of the engagement.
Compliance
Both the financial services firm and the automotive manufacturer had strict data safety compliance requirements. A managed private cloud provides the peace of mind that comes with third-party certifications and audits. Our managed private cloud partners are experts in cybersecurity and regulatory compliance. This is an area that many companies struggle with in on-premises private cloud environments; a managed private cloud takes this burden off of their shoulders.
Improved Personnel Management
More companies are looking at their IT shops as business enablers rather than cost centers. To the extent possible, executives want their IT professionals engaged in revenue-generating activities, not the high-touch, low-value tasks associated with infrastructure management. By engaging a managed private cloud provider, businesses can focus their employees' attention on activities that create value for the company.