Streamline Your Cloud Environment for Better Business Continuity
Companies that have taken steps to simplify their cloud environments are seeing their efforts pay off.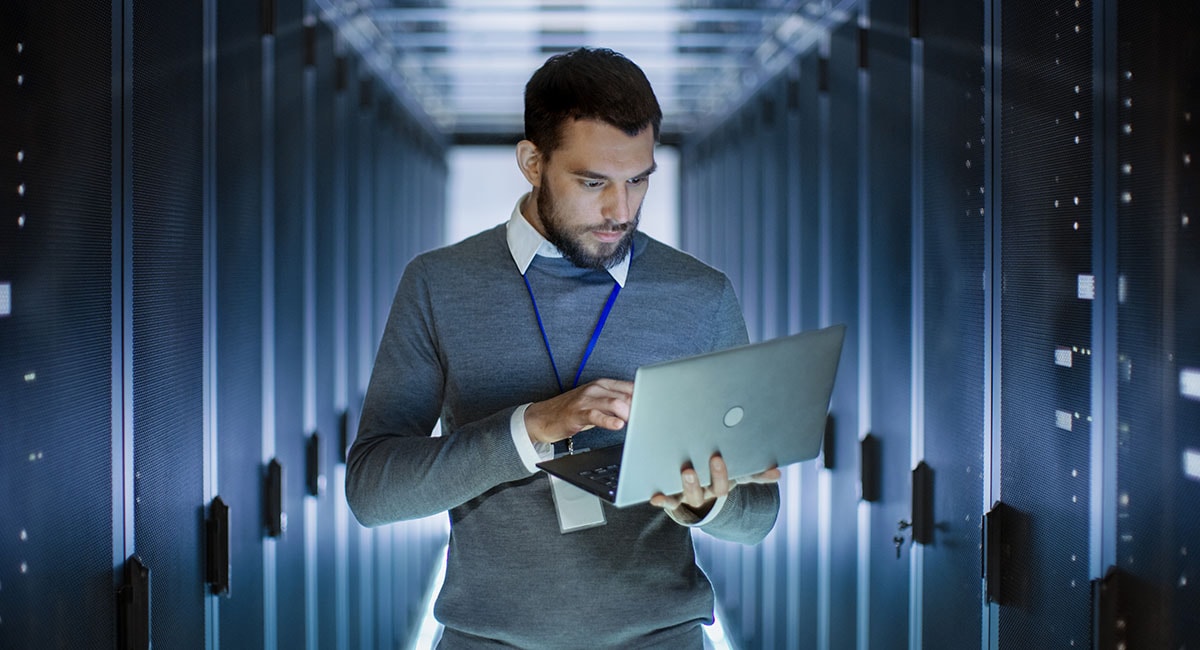 Organizations have a number of compelling reasons to reduce complexity in their cloud environments, including lower costs, improved security and optimized performance, to name a few.
One other benefit of highly efficient cloud environments often gets overlooked, but is a major consideration right now: business continuity. In a way, the COVID-19 crisis is the world's largest business continuity exercise. We're seeing right now, in very real terms, how organizations' IT environments hold up to previously unimaginable challenges.
What we're finding is that organizations with complex, sprawling cloud environments are struggling. By contrast, companies that have taken steps to streamline their cloud environments are largely able to keep their IT environments humming due to their cloud management tools and governance policies.
Learn how CDW Amplified™ Infrastructure Services can help you on your cloud journey.
Here are three ways that effective cloud management leads to exceptional business continuity.
1. Centralized IT Management
In a well-designed cloud environment, IT administrators should be able to manage the cloud largely through tools that they can access remotely (even if much of their cloud infrastructure remains on-premises, as part of a hybrid cloud environment). Typically, these centralized management platforms are referred to by the term "single pane of glass."
In reality, even organizations that have taken steps to simplify their cloud environments may still use two or three different "panes" to manage them. The emphasis should not be on the exact number of cloud management platforms, but rather on their capabilities. Organizations that have adopted platforms to enable streamlined remote management are having a far easier time of things right now than organizations that haven't.
2. Remote Work
Practically overnight, nearly the entire economy has shifted to a work-from-home model. Newscasters are reporting from their basements, teachers are delivering instruction remotely and many knowledge workers are struggling to keep up with hours of videoconferencing meetings stacked on top of each other every day. Here again, the adjustment has been far easier for organizations that have adopted cloud software and infrastructure that enables remote work.
Before this current situation, many organizations were still heavily dependent on virtual private networks (VPNs) that employees could use to remotely access the business network, but these organizations are finding that VPNs aren't enough. To enable real-time access to data for all workers, most employers need an efficient system of cloud desktops and applications.
3. Flexibility
One of the hallmarks of a well-designed, highly efficient cloud environment is that IT administrators can quickly spin up new virtual machines (and quickly pull them back), and also swiftly reallocate resources when they are needed for another part of the business. Much of this boils down to good cloud governance.
When organizations take steps to ensure proper processes and procedures — such as establishing a cloud center of excellence — we see that their environments are more nimble, able to respond almost instantly to changing conditions. And, as we've seen these past few weeks, conditions can certainly change in just an instant.