Nutanix Highlights Growth and Innovation at .NEXT 2018
New partnerships and improvements to products topped the agenda at this year's conference.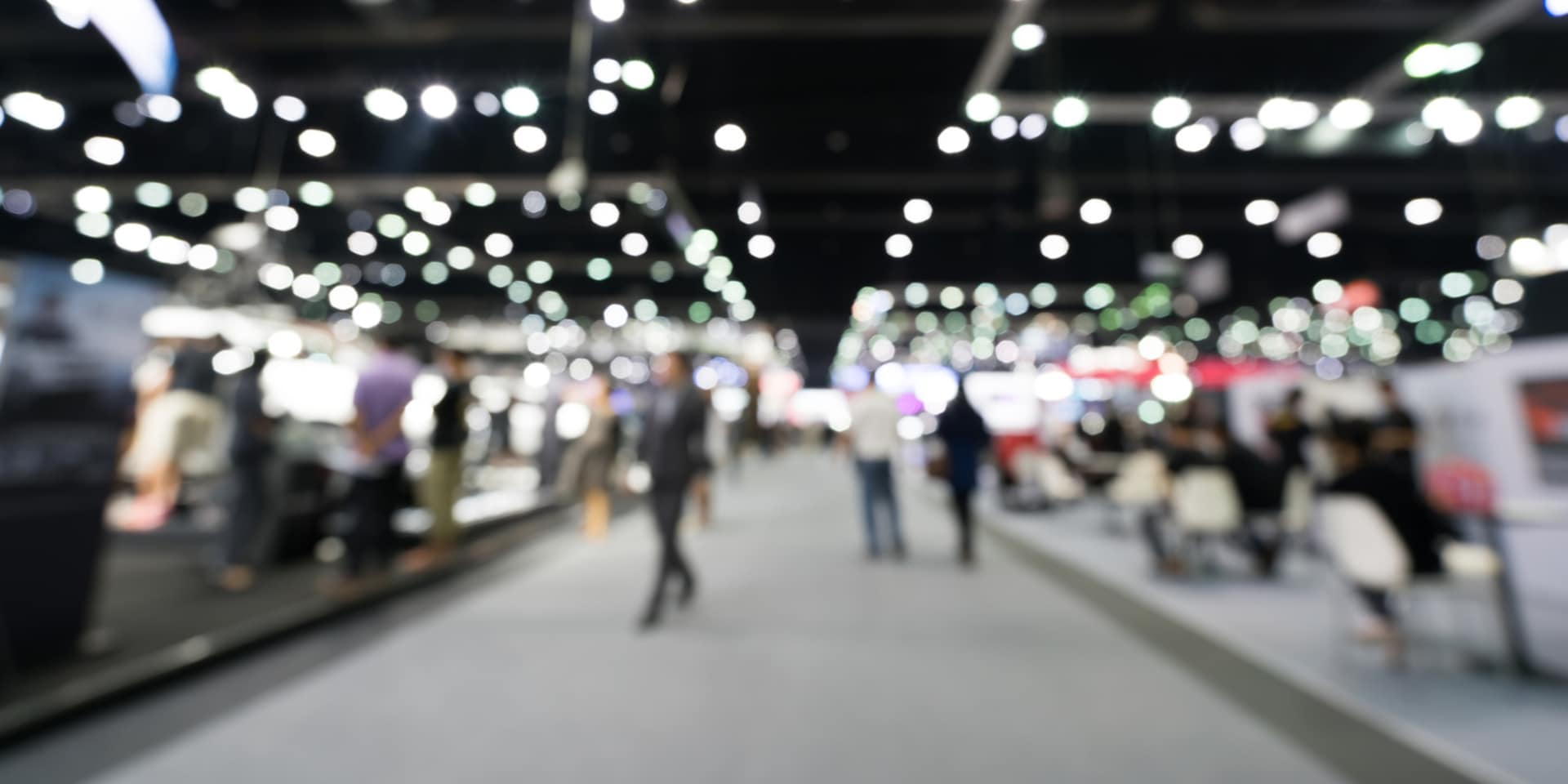 Last week, Nutanix held its annual conference Nutanix .NEXT. As always with Nutanix, there was a tremendous amount of buzz and energy around the company and announcements at the event. For those who were unable to attend, I wanted to write a little bit about my thoughts and reactions to some of the major items to come out of the show this week.
I'll start by stating how humbling it is for CDW is to be named Nutanix Global Partner of the Year. This is a partnership we are proud of, providing solutions and services to our customers worldwide. From a services standpoint, we offer a full portfolio of options for our customers, from preconfiguration in our data centers, to onsite and remote deployment options, to both hosted and remote managed services capability to our customer base. We've been lucky to have won this award multiple times now, which is a testament to our joint investment in this partnership.
The most important message I took away from .NEXT was that the hype continues to be real. Everyone I talked to (from a partner, reseller and customer perspective) is excited to be on this journey with Nutanix and the innovations they have been making are still resonating with customers, even though it is now the "old" hyperconverged infrastructure (HCI) resident on the block. Nutanix is a company that isn't OK with the status quo or remaining comfortable; instead, it continually pushes the envelope of what it can do for customers in the data center and cloud spaces.
Delivering the Complete Package
Additionally, the alliance partnerships Nutanix has with other technologies are a big bonus for the company and highlight something we do well here at CDW: holistic solution selling. It isn't just about a single (or even multiple) Nutanix cluster but about approaching a customer problem or business goal holistically and providing solutions that meet the larger objectives. If it were a math equation, it would be something along the lines of:
Nutanix + availability/backup + application/cloud = total solution
This is key to being relevant to customers, and our CDW sellers, architects and engineers take this very seriously. Our methodology also revolves around a "soup to nuts" approach to solutions and fits very well with Nutanix's model. A couple of the integration points I was most excited about were Veeam, Rubrik and Kubernetes. Not only is the technology great, but it also shows the investment the industry has in Nutanix's Acropolis Hypervisor (AHV).
Veeam integration with AHV is going to be awesome, and that isn't my sole opinion. The sessions around Veeam were the largest and most popular based on turnout, so this partnership definitely resonates with the IT community. From the CDW standpoint, some of our Nutanix delivery engineers are also on the team that does Veeam services, so they also understand the partnership and can help build the overall solution efficiently and successfully for our customers.
Rubrik (one of CDW's next-generation backup partners) also has a very strong relationship and integration with Nutanix AHV. I sat in a couple of live demo and lab sessions showcasing how easily Rubrik integrates into the Nutanix ecosystem and can be used as a comprehensive data protection and management solution. Rubrik has had a very good platform with Nutanix/ESXi for a long time, and the continued evolution of the AHV integration speaks volumes about AHV as an enterprise-ready hypervisor.
Finally, as companies continue to embrace and stand behind Kubernetes, the focus from Nutanix and AHV integration was pretty neat to watch. Acropolis Container Services (ACS) was discussed, demoed and showcased at several points during the week, and they do a great job of embracing the platform while still giving the interface the look and feel that people are used to with Prism Central.
Showcasing the Present and Future
Nutanix has had several technology announcements in the weeks leading up to .NEXT, and the conference was a great place to build the momentum around the things that are now possible with Nutanix. These products showcase the evolution of its software, making it fascinating to see how things continue to unfold.
Nutanix Calm (first version was introduced inside of Prism Central 5.7) will be a key focal point. Almost every Calm session and lab was full for the entire week, so a lot of people were getting their hands (and heads) on the technology. I played with it for about an hour, and I was able to build and deploy a MySQL blueprint (so if I can do it, anyone can!). CDW services are quickly becoming a leader in the software-defined world, and our customers will definitely see more in the future around Calm automation and management.
Nutanix Flow is a good software-defined networking (SDN) product for microsegmentation, for a 1.0-type offering. It is currently missing some key features (in-depth network analysis and VM isolation, for example), but it is the first go-around for Nutanix and does provide a compelling option for microsegmentation vs. VMware + NSX. It is also easy to configure, use and administer, which shouldn't be understated.
Nutanix Beam was just announced and is another very cool Software as a Service (SaaS) product. It shows cloud cost analytics, providing numbers on cost savings for workloads currently in the public cloud. As anyone with workloads in the public cloud knows (shadow IT or more governed architectures), understanding the costs and making the correct decisions on what should belong in various clouds (private, hosted, managed, public) is one of the most critical points to a successful hybrid/multicloud environment.
Nutanix Xtract is already a great tool for virtual machine and database migration. But now it can handle cloud migration too. The tool now allows customers to migrate VMs from Amazon Web Services (AWS) as the source onto the Nutanix cluster. This may not sound like an important feature, but when you add that to the functionality of Beam, you can now not only figure out how things are affecting overall multicloud deployments, but easily do something about it. Take a look at this Nutanix blog for more information.
Nutanix Era was also just announced, allowing integrated optimization of databases (Oracle and PostgreSQL for now, MS SQL on the roadmap). I didn't spend a lot of time on this product, as I am not a database expert by any shape or form, but I can see the value of this product in helping optimize those workloads.
Finally, Nutanix announced that X-Ray will be made open-source. X-Ray is a very powerful workload analytics engine to determine how various hyperconverged workloads react and perform under real-world conditions. Although partners can use this tool for helping customers make solution decisions, it has great application in analysis and "what-if" scenarios for customers too. Although some may be skeptical of a HCI player truly making an agnostic engine, the decision to take this open-source shows that Nutanix understands the importance of transparency and fair results from the application. The code will be available on GitLab under the MIT license.
Final Thoughts
As Nutanix releases and publishes customer-facing content from the conference, I will update this blog with links (nothing confidential or under NDA will be accessible here, sorry).
The Day 1 Keynote address can be viewed here. If you want to skip some of the general information and go straight to the demos, we have you covered too. Nutanix has also created a concise blog highlighting all of the announcements here.
CDW truly values our partnership with Nutanix, both from the solution selling perspective and from our services catalog. Talk to your CDW/Nutanix account team if you have any questions or would like more information about some of the announcements and information that came out of .NEXT 2018.