Moving to Modern Device Management
For many organizations operating in today's highly distributed business world, cloud-based device management is now a must.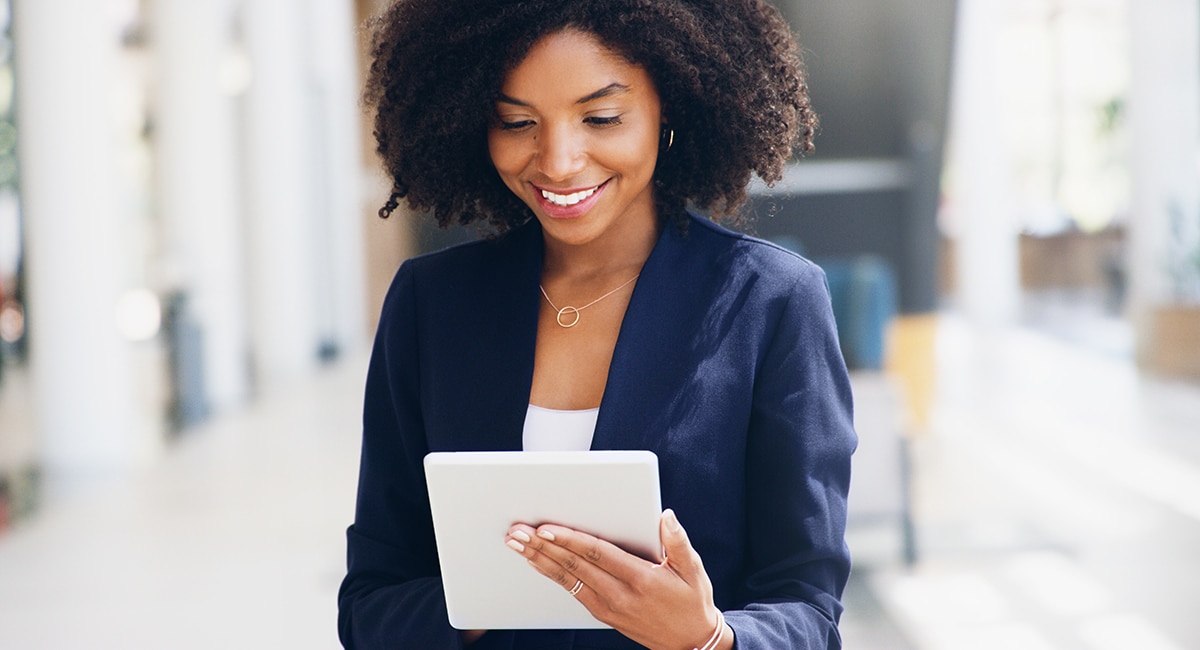 Savvy IT shops have long understood the need for effective device management, first through mobile device management (MDM) solutions and then via unified endpoint management (UEM) platforms.
Learn how CDW can help you better manage modern devices.
Today, more organizations are opting for "modern device management," a Microsoft-coined term that describes device and application management delivered via cloud-enabled services. Here's why organizations are making the move and why this model is likely to stick around.
Drivers to the Cloud
The single biggest driver for adopting modern device management solutions right now is remote work. In many industries, people still aren't going to the office because of the risk posed by COVID-19, so IT shops need a way to provision and manage devices remotely.
Pushing out patches and updates to stay compliant is a top area of concern. Previously, even highly mobile workers, such as sales representatives, typically came into the office and connected to the corporate network at least sometimes. That gave organizations the opportunity to periodically check devices to ensure compliance and update them with the latest software releases.
Today, this requires extending infrastructure out to the cloud. Even a VPN connection doesn't quite cut it because organizations lose visibility into devices when employees don't use their VPNs.
Remote work has also changed the way devices are rolled out to employees. Previously, IT shops would pre-provision machines and physically hand them off to users. Though in the current remote work environment, it's more common for organizations to ship devices directly to their users' homes. With modern device management solutions, users can simply enter their corporate credentials and the device will configure itself. Additional security tools, such as multifactor authentication, can ensure that a user's identity is verified before he or she enrolls a device for corporate access.
New Name for a Trusted Model
While the term "modern device management" and the rush to roll it out to support remote work are both recent developments, the idea of cloud-delivered device management is not entirely new. Tools such as Microsoft Intune have been around for several years, although Windows Autopilot was introduced soon after the release of Windows 10. The coronavirus crisis has forced businesses to rethink their entire device deployment and management strategy because the old model simply wasn't going to work any longer.
Long-Term Outlook
The global pandemic will one day end, and most business experts predict that the current trend of nearly universal remote work will end with it. While employers are likely to offer their workers more flexibility after the crisis than they had before, the truth is that most people actually want to come into the office, at least some of the time.
Still, it's clear that the modern device management model is here to stay. It is a cleaner, more efficient and more flexible way to manage end-user devices. For instance, an employee could go to a big-box store, buy his or her own laptop using a company card, and then use a modern device management solution to enroll the device in the company's systems.
The pandemic has certainly magnified the challenges of device provisioning and management, but those challenges are not going to go away when things return to normal. Modern device management solutions will still be here to help organizations solve those problems, and companies that embrace them will be best equipped to stay ahead of the curve.