Migrating to the Cloud Contact Center
Top 5 things to consider when moving your organization's agents to the cloud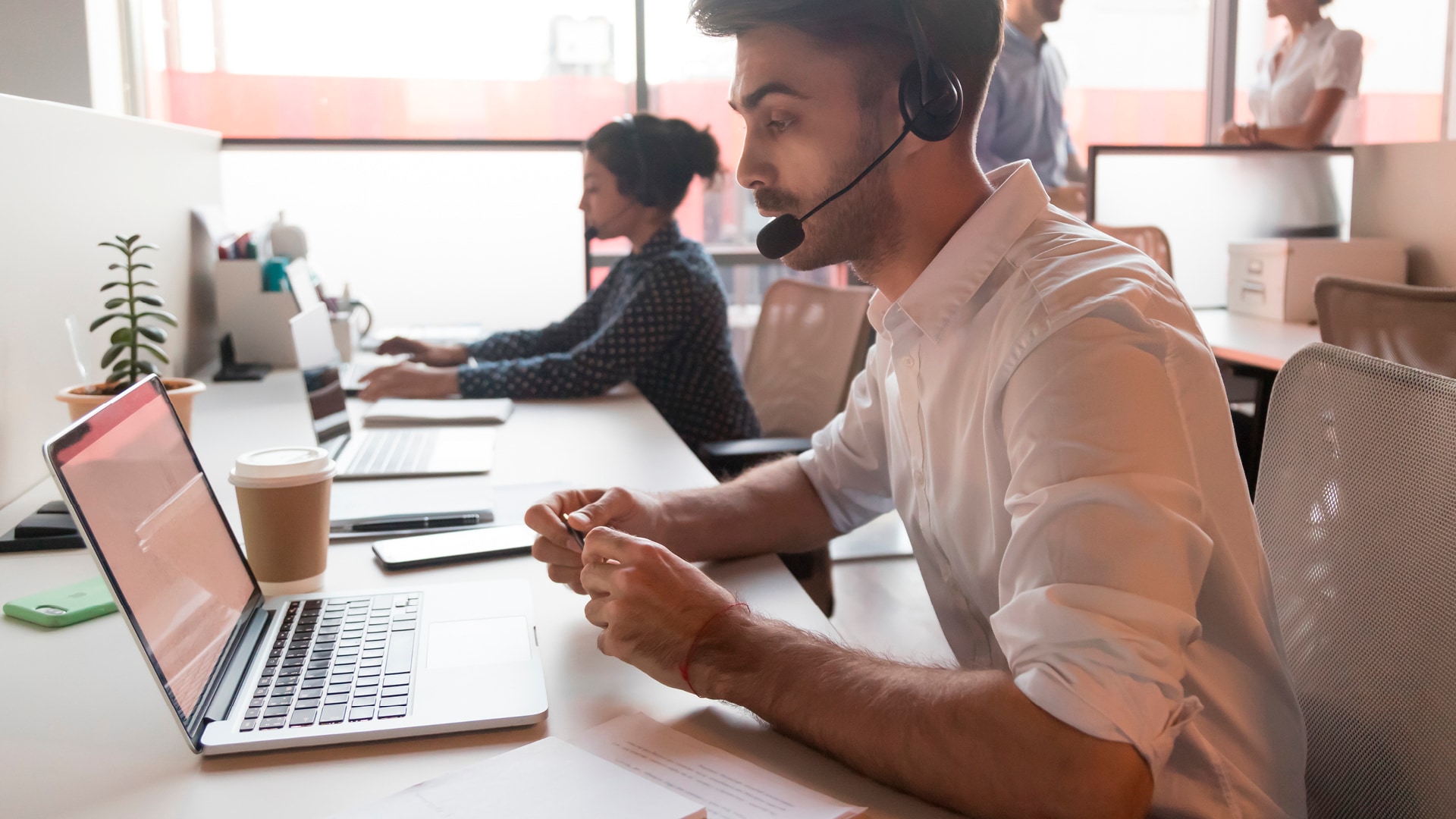 With more companies looking to migrate services to the cloud and a more OPEX subscription billing, this raises the question of how does this equate to the contact center. As the contact center technical architect of CDW's Research and Development group, I spend a lot of my time looking at products and working with customers to find the right fit for them. Cloud Contact Center has been at the forefront of my research and development. In this blog post, I will count down the top five things to consider and plan for when moving your contact center to the cloud.
5. Features and Functionality
While some might wonder why I put this at number five and not higher on the list, it comes down to a few things. When you look at moving your contact center, getting hung up on how you are doing things today is a mistake. Undoubtably, what you have today will be very hard to achieve in the cloud. And for good reason, as most premises-based systems have other ancillary systems that have been bolted on to meet the needs of the business. So, a customized system will be very hard to replicate in the cloud.
You need to evaluate and reinvent the features that are required to meet the needs of the customers. Some of those features that you have today may be stale, and re-evaluating features based on needs will help you identify solutions that will allow you to grow your business. Features and functions should be evaluated from a higher level, allowing you to select the best solution. Just because you have this Workforce Optimization platform, you need to evaluate based on function and not vendor. The beauty of the cloud is that features come in sprints and are way more agile. Don't be afraid to ask for roadmaps for key feature gaps you might consider "needed" to make your move. They may already be coming and planned for.       
For instance, consider the communication channels you talk to your customers on. Today, communication may be via voice, chat and SMS.  However, Twitter, Facebook, Instagram and other popular channels might be the preferred way for younger customers to communicate. Cloud gives you the ability to add these channels as they become increasingly needed. The dynamics of customers served changes and so must the business.
4. Security and Regulations
With the world seemingly becoming less secure and hacker stories in the news and in politics, we must consider security. The good news is that most of the cloud platforms are very focused on security and securing their environments. As you go about evaluating you need to take into consideration how you are connecting and making sure your own security in your environments and your endpoints is secure.
If you are an international organization, take into consideration where the data at rest is and if that will comply with any HIPPA, PCI, GDPR or country-specific regulations. For instance, if you are a U.S.-based company and you select a cloud vendor that has U.S.-based data centers, and you add in a Canadian site, it will not be okay to have your call recordings stored on U.S. servers. You need to assess the risks and understand that total risk mitigation is virtually impossible in the world we live in.
Having both a good communication plan and a good risk mitigation plan in place is just as important in the cloud as it is for on-premises based systems. When looking at cloud-based systems, integrating to internal systems becomes increasingly difficult and may require middleware to allow the traffic into on-premises systems. Security here should be the focus and evaluation on "needed" connections really needs to take place. In my opinion, this is the most often missed piece in planning for the cloud.
Discover how CDW services and solutions can assist you with your contact center needs.
3. Bandwidth and Connectivity
The COVID pandemic showed us the strain that can happen with bandwidth consumption and scale. Scale has been adjusted by just about every cloud vendor out there, but bandwidth consumption remains problematic. Keep in mind that many cloud solutions are internet-based. This has enormous benefits as it allows for connectivity from virtually anywhere.
On the other side of the coin, this becomes problematic when looking at audio quality as the internet does not lend itself towards any kind of quality-of-service adherences. This, coupled with the mass movement of schools toward online and distance learning, put a big strain on many internet providers' throughput.
While schools will likely be going back to normal in-person learning in the fall, another piece that needs to be considered is the amount of traffic taken up by streaming services. The underlying infrastructure is what has been causing most of the issues we have been seeing with at home-based agents. Your organization needs to know if you have the correct infrastructure or products in place to troubleshoot such issues.
Last, while the cloud vendors have resiliency built into their infrastructure, your organization should make sure that you have the proper contingencies in place and plans for when you can't reach the cloud. Emergency processes for getting calls to the cloud and moving agents from centers to be remote is something that really needs to be planned for. Coming up with your own business continuity plan and what items may be impacted if your organization's infrastructure and services cannot be reached is crucial.
2. Agent and Business Adoption
As I mentioned earlier, looking at services from a higher level is crucial. When you do that, however, it means that the way you go about doing your business changes. Planning for adoption of the new services from a line-of-business side as well as an agent side is crucial. Making sure that the agents can take the calls, supervisors can help agents, and making sure the solution is running optimally is very important when you flip the switch.
Like anything new, there is a learning curve; properly planning for the adoption of the solution is by far one of the most missed steps when migrating. Both having your measurement criteria all figured out and knowing how to report on things as you migrate are a close second. Consulting with your lines of business becomes increasingly necessary to make sure the new system is preforming as desired for your customers. It becomes the focal point as the infrastructure piece is now being handled by the cloud provider.
IT changes into a more consultative role as opposed to a more supporting role. This allows the IT team to focus on helping the lines of business solution instead of being more of a support organization. Adoption starts when you migrate, but you need to be aware that it never goes away. As services get added, you iterate on adoption and making your brand your own. Updating comes in quicker iterations as you don't have to worry about upgrades holding you back to get features. Instead, features are just enabled for you to consume when you are ready.
This is by far the trickiest to figure out, especially when most agents are transitioning to remote agents. No longer can a mentor sit next to a newly hired agent and guide the recruit through training. New agents can't lean over a cubicle wall and ask a question of a colleague. So, having a good plan for remotely mentoring and inspecting agents and supervisors increasingly becomes important.
Services like group chat, silent monitoring/barge, escalation to team leads and reporting should be well-thought out. Customer satisfaction is still key, and those measurements don't really change whether you are remote or in-person. Figuring out what went wrong and adhering to schedules, breaks and wrap-ups becomes more difficult. Gamification and dashboards may increase competition and offer a good way of keeping agents focused on the tasks at hand as well as bringing a bit of fun to the day.
As the staffing models go remote, agent well-being and ergonomics should be considerations. In an office, the organization owns the desk, the chair and the headset the agents use. Remote agents are a different story; spending a little bit of money towards the agent's well-being will go a long way in keeping agents happy.
As for some of the other issues around mentoring and alike, you most likely will need to look at other cloud options to get some of these items to work. Collaboration tools exist that may make doing this easy, and while not native to the cloud contact center, they can be used as tools to enable good collaboration remotely.
In conclusion, as stated in the first item, it is important to not get stuck in what you have today. Like for like is not a very good way to move to the cloud. Look towards the future and how you can pivot your organization toward new methods. Remember it is important to evaluate your integration points with the cloud, the points that you control where security really matters. Also, understand how your agent's and endpoints are connecting in, as that is another source for security breaches.
You need to understand how the calls get to your agents and make sure there is enough bandwidth for a good quality call. Keep in mind that adoption is just an ongoing task that you iterate with, not a one-and-done type of task.  And don't lose sight that agents and their productivity and happiness are key.
It may take other solutions to allow collaboration with remote workforce and even your local workforce. These methods also allow for supervisors to have a more national or global team. It is my hope that this blog at least inspires your creative juices and shows some of the aspects we have seen with our customers as we migrate them to the cloud.
Scott Petersen is a Contact Center Technical Architect for CDW's Services Research and Development team. Scott has experience in data center, contact center, wide area network and switching technologies. He is a graduate of the Lean Sigma Six Greenbelt program, as well as an AWS Certified Cloud Practitioner and a Webex Contact Center Expert.
Discover how CDW services and solutions can assist you with your contact center needs.