How Much Microsoft Office 365 Costs Small Business (And Why It's Worth It)
Essential mobile productivity now comes with a lower price tag and less administrative labor.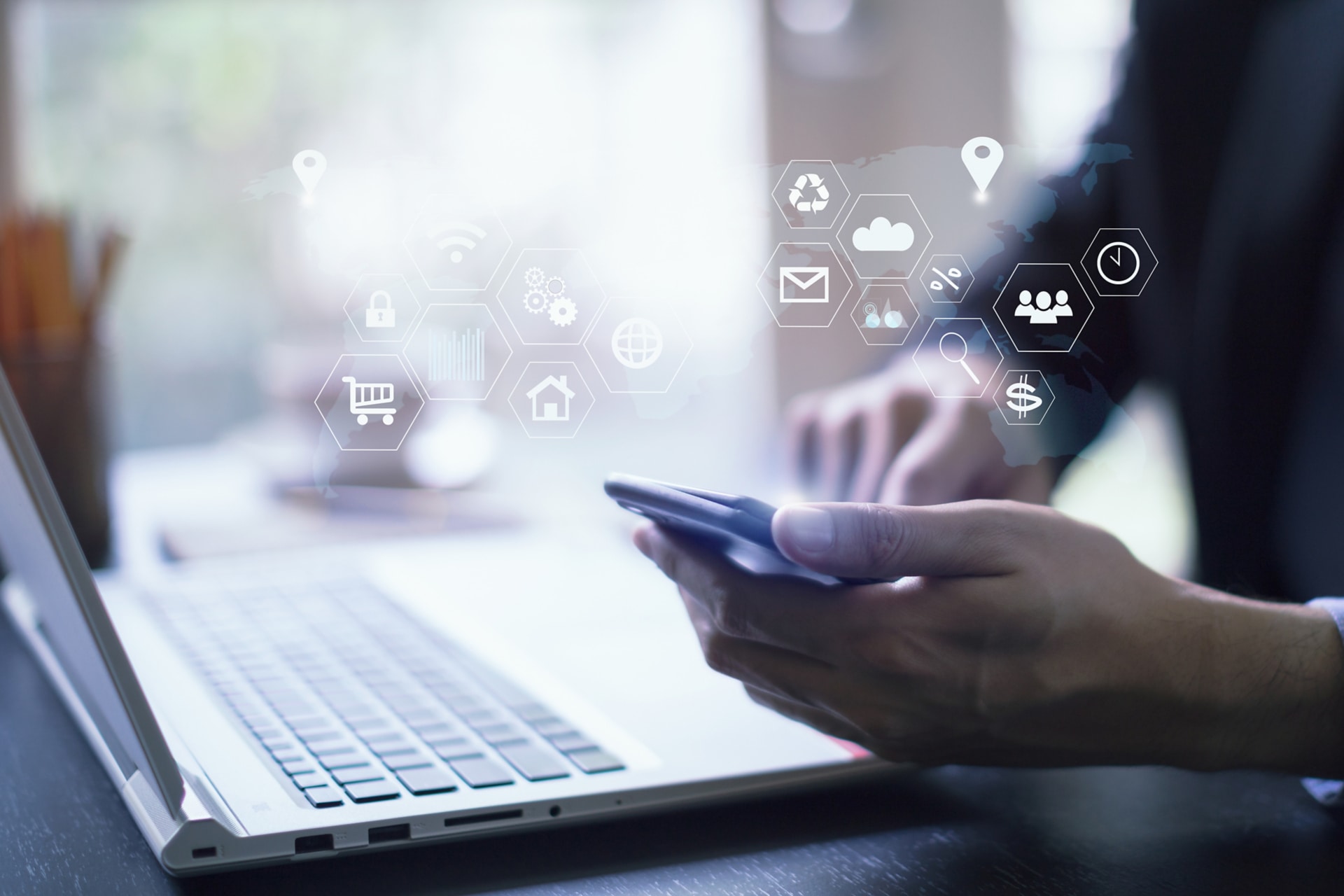 Small to midsize businesses have small staffs, so they're profoundly dependent on technology that enables their employees to be productive all day, every day — whether they're in the office, on the road or working from home.
Software solutions that support this level of mobility have become must-haves for such businesses, enabling small teams to extend their reach in terms of both staffing resources and geographical location. Yet, without the massive resources of a large company, smaller organizations also need cost savings wherever they can find them.
That's why the recent announcement of Microsoft 365 Business is great news for anyone running a company with 300 or fewer employees. Microsoft's new licensing structure gives those companies more technology at a lower cost. It also provides a great foundation for a cloud-based technology future — a digital cost cutter and an infrastructure modernization program rolled into one.
What is Microsoft 365 Business?
Microsoft 365 Business is a complete mobile productivity package that includes:
Microsoft Word, Excel, PowerPoint and other components of Office 365
Microsoft Cloud Services, including Exchange Online, SharePoint Online with OneDrive for Business and Skype for Business Online
Three additional business apps: Microsoft Bookings, Outlook Customer Manager and MileIQ
Microsoft Windows 10 upgrade, along with Windows Defender Security Center and Windows AutoPilot
Select components of the Microsoft Enterprise Mobility Suite: app protection for Office mobile apps, device management for Windows 10 and selective wipe for company data
In other words, Microsoft is offering small businesses a full-featured bundle that lets employees work anywhere, anytime — while also making it dramatically easier to manage and secure their technology environments.
The Benefits of Microsoft 365 for Small Businesses
The newly announced availability of Microsoft 365 Business is significant to small businesses for four reasons.
1. Full Microsoft 365 Digital Suite at Minimum Cost
Microsoft 365 gives employees the ability to do all the tasks they need to do every day — staying in touch with coworkers and customers, creating and editing documents, tracking mileage, and more — for one monthly fee.
2. Reduced Tech Support
Small businesses don't have large IT departments or large IT budgets, so they need to keep technology maintenance to a minimum. Microsoft 365 helps by streamlining IT administration (including password resets) and eliminating the need for on-premises hardware.
3. Better Cybersecurity
Because cybercriminals are now launching widespread attacks on a staggering scale, small businesses can no longer put their faith in "security by obscurity." Microsoft 365 is now bundled with important defenses against common risks.
4. A Path Forward
No small business can afford to become technologically stagnant. By making it easier to move to the cloud and Windows 10, Microsoft 365 helps small businesses move away from outdated IT that becomes increasingly difficult to migrate up to competitive parity over time.
If you're responsible for IT, productivity or collaboration at a company with 300 or fewer employees, the Microsoft 365 Business licensing opportunity may make sense. And in deciding whether the monthly fee is reasonable, consider the full costs associated with running your environment as you do now — with all the user administration and support, file backups and server/storage infrastructure costs.
Inescapable, basic technology costs may seem onerous to many businesses, but Microsoft is offering small businesses a way to keep those costs low and receive lots of value in return.
Learn more about CDW's Microsoft solutions.
This blog post is brought to you by: