Hyperconverged Infrastructure Makes More Sense Than Ever
Many enterprises have more than half of their workloads on HCI, compared to just a fraction a few years ago. Here's why.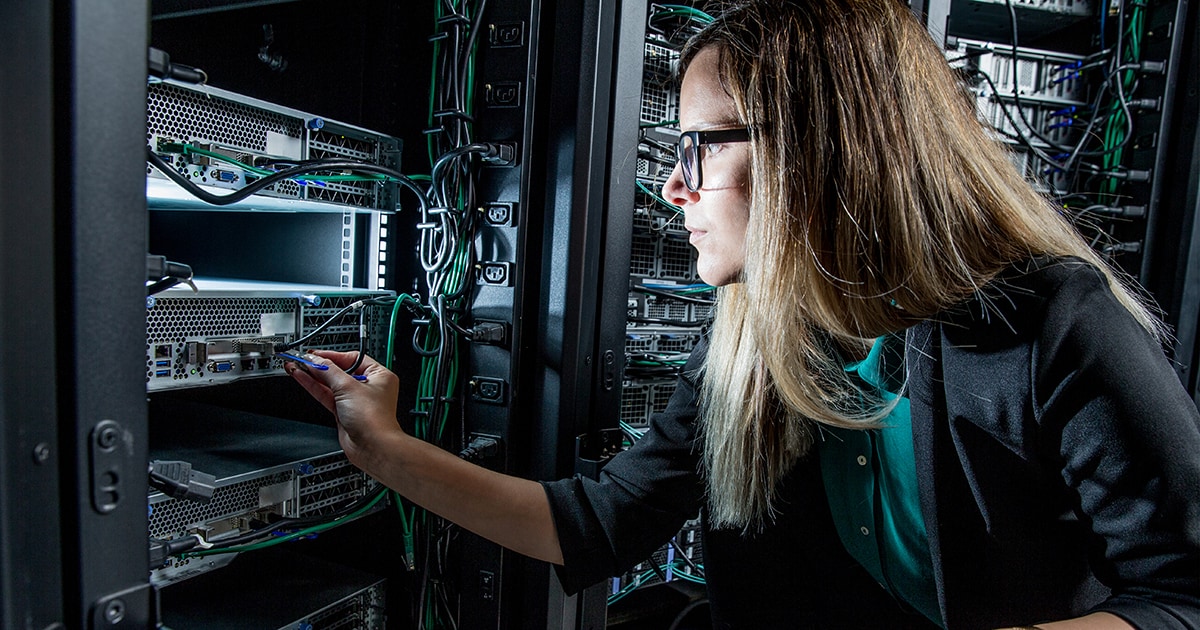 There's a lot for organizations to like about hyperconverged infrastructure (HCI). To start with, it creates an environment where IT staff can easily automate and manage deployments, upgrades and updates. These types of capabilities, delivered with scale and flexibility, provide the kind of agility and responsiveness that the lines of business within companies expect from their IT departments.
HCI hasn't been around for very long, relatively speaking, but it's already come a long way. Today, many of my clients have upward of 80 percent of their workloads in HCI environments, compared with 20 to 30 percent just a few years ago. Typically, their teams are managing provisioning and day-to-day monitoring out of their hypervisors, which are tightly integrated with their HCI solution.
For some organizations, HCI wasn't the right fit in the recent past. But now is a great time to take a fresh look to see how HCI has evolved and why it may be worth reconsidering.
More Options to Scale Out and Scale Up with HCI
Scaling out, or adding resources, has always been one of HCI's core competencies. Now, scaling up — expanding the capacity of existing resources — is also on the table, making it possible for companies to buy only what they need for a specific project. They're also in a position to take advantage of Moore's law, in terms of processing power getting better even as it gets cheaper.
Another new advantage of HCI is an increase in the number of options for expanding resources separately, instead of being limited to a few node-based choices. This creates highly predictable performance increases as nodes are added and, in addition, makes HCI a great choice for historically tricky workloads such as virtual desktop infrastructure (VDI).
VDI also shows that IT teams are now using HCI for almost all their workloads and use cases — an expansion reflected in the rapid evolution of the vendor ecosystem. Many vendors that were HCI pioneers have spent the past 12 to 18 months developing or acquiring new capabilities, such as networking and DevOps. There's a lot of innovation in this space right now, with more on the way.
HCI Helps IT Teams Simplify Cloud Management
As HCI options increase, so does the challenge of deciding how to implement them, particularly when the cloud is involved. My clients typically have at least 60 percent of their resources in private clouds. HCI has been a great on-premises technology for organizations that want to get back to focusing on the core competencies for their specific business. Many of them say they don't want to be in the business of managing complex data centers, and that's where we see HCI making a huge impact.
Enterprises often turn to me and my colleagues for help with HCI-related questions such as:
What kind of automation does HCI bring to a private cloud?
Which clouds can the HCI solution talk to?
How do we monitor our private and public cloud environments?
How can we move workloads between hyperscalers to provide cloud redundancy?
What should we consider in terms of cost, performance and security when deciding which environment is the best match for each application?
The bottom line is that HCI is a resource that every enterprise ought to consider. Both the benefits and the options keep getting bigger and better.
Learn more about how CDW can help transform your data center by visiting CDW.com/DataCenter.
This blog post brought to you by: