How the Cisco Unified Communications Manager Cloud Helps Migrate Collaboration to the Cloud
This managed solution provides a secure and highly redundant service for organizations looking to transition to the cloud or find a hybrid solution.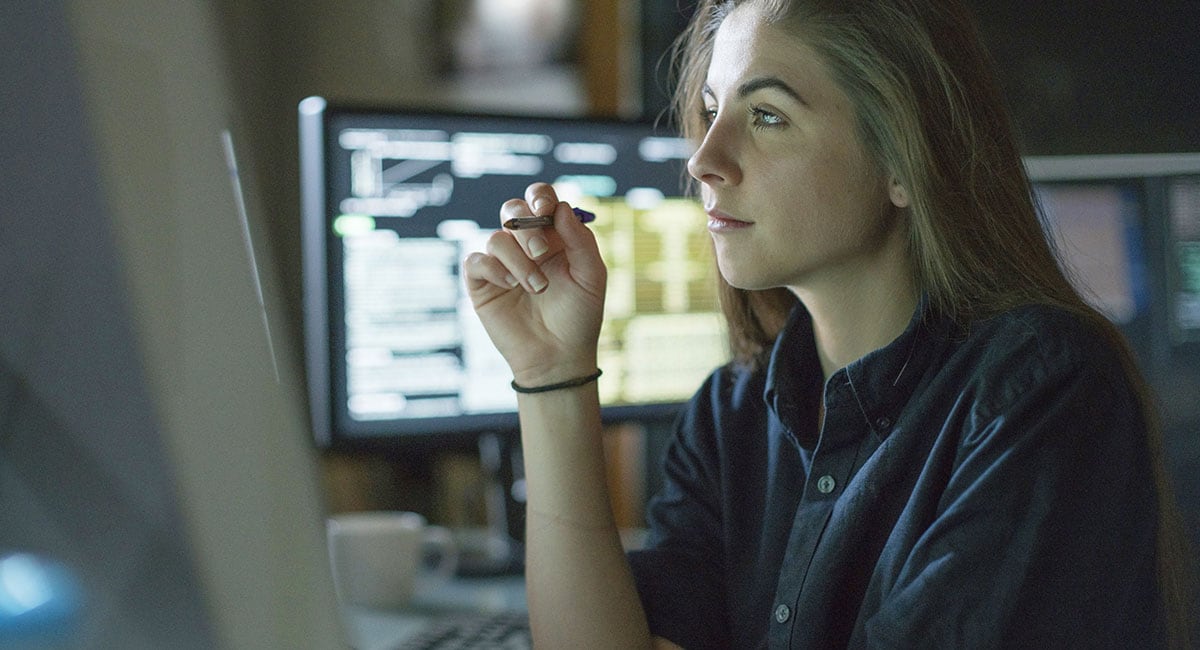 With demand for businesses to consume collaboration services in the cloud at an all-time high right now, CDW has added the Cisco Unified Communications Manager Cloud (UCM Cloud) solution to its Managed Collaboration Anywhere (MCA) portfolio.
This portfolio now includes managed collaboration solutions covering the complete Cisco Hosted and Cloud Calling portfolio of Cisco Hosted Collaboration Solution (HCS), Cisco UCM Cloud and Cisco Webex Calling. Cisco is currently providing collaboration solutions that deliver enterprise-grade service to more than 100 million devices.
This service is a fit for organizations in search of a migration path to the cloud or a hybrid solution. For existing Cisco customers evaluating UCM Cloud, it provides migration/transition options for a seamless migration as slow or fast as you wish to move.
Learn how CDW and Cisco can meet your collaboration needs.
Key customer attributes for this service are:
Medium to large customers with a minimum of 1,000 users
Requiring a feature-rich collaboration service in the cloud
Need for a customizable private instance cloud solution
Existing Cisco collaboration customers interested in leveraging much of their current endpoint and infrastructure investments, while preserving their end-user experience
UCM Cloud's Components
MCA's UCM Cloud solution is hosted by Cisco and sold and managed by CDW as part of the Cisco Collaboration Flex Plan subscription. Cisco Webex Meetings can be optionally added as part of the subscription to provide your end users with a complete solution.
The UCM Cloud base application suite consists of:
Cisco Unified Communications Manager
Cisco Unity Connections
Cisco Instant Messaging and Presence
Cisco Expressway and Mobile Remote Access
Cisco Emergency Responder
UCM Cloud supports a wide array of third-party application integrations both on-premises or partner-hosted.
UCM Cloud is hosted from Cisco's well-connected and highly redundant Webex Data Center footprint located in top-tier Equinix facilities across the globe:
North America: Dallas, TX and San Jose, CA
Europe: London and Amsterdam
Asia-Pacific: Singapore and Tokyo
UCM Cloud's Private Cloud Value
Unlike many Unified Communication as a Service (UCaaS) options that deliver services directly over the internet, UCM Cloud is considered a private cloud solution. Connectivity is typically delivered using private connections, which provides enhanced security, reliability and consistent network performance with guaranteed quality of service. This delivers a more consistent and engaging collaboration experience.
With the increasing popularity of a remote and mobile workforce, Cisco Expressway is leveraged to securely provide over-the-top device registration for supported Cisco calling and video endpoints as well as Cisco Jabber and Webex Teams softphone clients.
UCM Cloud is a highly secure architecture designed with flexible security and compliance options including the ability to meet FedRAMP authorization. Cisco is uniquely positioned as a leading vendor in networking, data center, collaboration and security to operate one of the world's most complete and secure collaboration solutions.
UCM Cloud Connectivity Options
Network connectivity needs to be established to data centers in each UCM Cloud Region where services are hosted using one of the following two connectivity models:
Cisco Direct Connect: Allows customers to connect directly to the Cisco UCM Cloud. This method is ideal for customers with an existing Equinix presence. Connection features are:

Cisco Webex Edge Connect for UCM Cloud: Leverages the Equinix Cloud Exchange (ECX) to virtually connect directly to UCM Cloud.
Virtual Peering: Securely extends your private network virtually over the internet using Cisco VPN or SD-WAN options.
Fiber Connect: For customers with a presence in the same Equinix data centers, this option securely connects via a fiber cross-connection to UCM Cloud.
MPLS Connect: Securely terminates MPLS network connections to UCM Cloud.
CDW Direct Connect: Allows customers additional flexibility to securely connect to CDW's MCA data centers and utilize CDW's redundant backbone connectivity to UCM Cloud. This option is ideal for customers looking to utilize additional supplementary application hosting, contact center, or PSTN termination services. CDW offers the following connectivity options:

MPLS or Private Circuit Termination: Securely terminates your MPLS network connections.
VPN or SD-WAN: Securely extends your private network virtually over the internet using multiple VPN or SD-WAN options. Colocation of VPN or SD-WAN customer hardware is also available.
CDW MCA's UCM Cloud solution provides several flexible PSTN connectivity models. Whatever your PSTN needs are CDW can ensure you will have the right solution. Model options are:
Centralized Breakout (CDW Cloud): For customers utilizing CDW Direct Connect Network Connectivity, this model uses CDW's redundant Session Border Controller as a Service (SBCaaS) solution to integrate SIP trunks using CDW's preferred provider IntelePeer or alternatively a provider of your choice.
Local Breakout (Customer Premises): For use with the customer's PSTN carrier via a local voice gateway located on the customer premises. This option can be deployed in either a centralized model in the customer's network and/or a distributed fashion at individual sites.
Local Breakout is very popular for customers who need the added redundancy of Cisco's Survivable Remote Site Telephony (SRST) option. SRST provides backup call control and phone registration using the local breakout voice gateway router in the event of a network connectivity interruption to provide end users with calling and PSTN services.
Choose the Best Package for You
CDW brings flexible packaging to allow the customer to find the right fit for the support that they need. CDW provides a range of options, from a basic package where the customer can share a larger portion of management responsibilities to a fully managed partnership. CDW understands that every customer has different needs and strives to ensure it's the right fit.
Reach out to your CDW account manager and they can connect you with a CDW solution architect to help you determine what might best meet your needs.