How One Company Migrated to a Hosted, Cloud-Based Collaboration Solution
CDW's Managed Collaboration Anywhere service delivered innovation, cost savings and agility to this title insurance and settlement services firm.
IT WAS 2020, and executives at a California-based title insurance and settlement services company wanted to get out of the data center business. The company's leaders understood the strategic role that its IT team played in its business and wanted to keep the team focused on mission-critical initiatives rather than ongoing maintenance projects. That meant closing the company's in-house data center.
For a rapidly growing business with more than 10,000 customer service agents who relied heavily on Voice over Internet Protocol technologies, this kind of major operational change required a move to a solution hosted in the cloud. It needed to be done quickly and with no impact on the day-to-day experience of its agent users. 
CDW embraced this opportunity to assist a longtime customer with upgrading and modernizing a key business technology and positioning it for future growth and success.
Planning a Move to Managed Collaboration Anywhere
CDW was well positioned to meet the needs of this company. "We knew they had a Cisco on-premises solution," says Quan Nguyen, a CDW field solution architect. "We had assisted with it over the years, doing upgrades and ongoing maintenance as well as providing support services." 
CDW was also familiar with the company's data center situation. "This customer had a lot of physical servers," says Brent Strombom, a hybrid and managed services specialist with CDW. "They had about 100 server racks located in a colocation facility that they were managing." 
The challenge for CDW was to move not only the company's collaboration software resources but also all the data that accumulated around it. "Our customer had 15 years of data and records that had to be cleaned up and brought over to the new environment," says Nguyen.
After 12 months of consulting, the company issued a formal request for proposals. Among its goals were moving more than 10,000 users to the cloud, greatly reducing support responsibilities, and simplifying processes for making moves, additions, changes and deletions to the system.
CDW responded with two solutions tied to its Managed Collaboration Anywhere (MCA) service, recommending a move to its proprietary hosted platform and migration to Cisco Unified Communications Manager (UCM) Cloud. These solutions would integrate systems to provide faster communication among internal operations and agents and allow quick setup of a mature service similar to what was already in place. 
"The big focus for the organization was providing a simplified but similar experience for the agents," says Marguerite Stevens, a CDW collaboration product manager. "Our solution was designed to deliver this."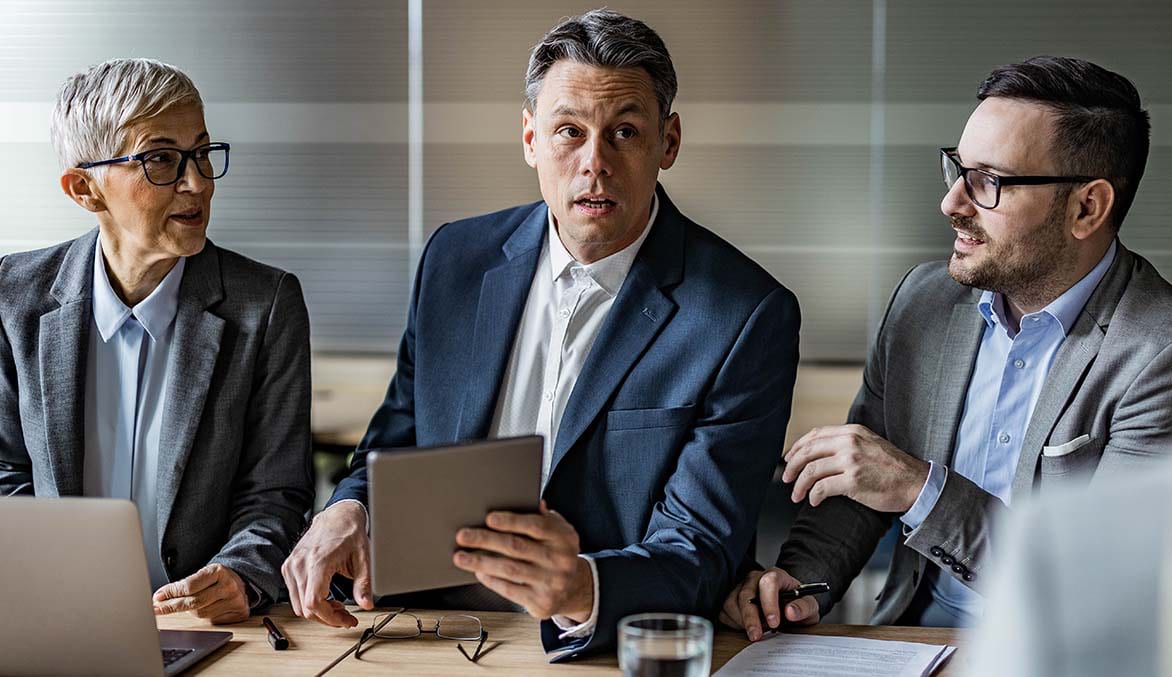 Managed Collaboration Anywhere Explained
Managed Collaboration Anywhere is a platform that controls an organization's collaboration environment, whether it is hosted in the cloud, on-premises or in a hybrid environment. This scalable, single-subscription offering covers licensing for Cisco IP phones, video devices, Jabber, Webex and Webex Teams. 
It also delivers access to Cisco Unified Contact Center Express and Enterprise solutions. MCA Remote Managed Services include tasks associated with monitoring, maintenance, hardware, Session Initiation Protocol trunk incident management and configurations, as well as reporting for the voice, video, conferencing, messaging and contact center solutions. 
The MCA Cisco UCM Cloud offering, which also ties into Cisco Flex, is hosted by Cisco and managed by CDW. The UCM Cloud application suite includes access to Unified Communications Manager, Unity Connection, Instant Messaging and Presence, Expressway and Mobile Remote Access, and Emergency Responder. 
UCM Cloud is considered a private cloud. Connectivity is maintained through private connections, ensuring improved security and reliability as well as consistent network performance and guaranteed quality of service.
While this customer had a long history of using Cisco for collaboration, MCA is not solely a Cisco-focused platform. "MCA supports multiple collaboration platforms, including Microsoft Teams, IBM SmartCloud, RingCentral, Zoom and Five9," says Stevens. "If the organization wants to bring over a Microsoft Teams system, for example, we have the engineers to execute and support this kind of migration."
"Many organizations no longer see business value in maintaining data centers and servers. They are realizing that working with a trusted partner is a better route for them." – Quan Nguyen, CDW Field Solution Architect
Driving Greater Innovation with MCA
By choosing the MCA route, the company positioned itself to be able to innovate more quickly. One of the primary benefits of moving to a hosted cloud environment is that as new features and services become available, they can quickly be pushed out to the entire collaboration environment. This enables organizations to quickly take advantage of product innovations delivered by the manufacturer. 
MCA supports innovation indirectly as well. In a managed services environment, the company's lower-tier IT needs — such as processing help desk tickets, troubleshooting connectivity issues and provisioning new users — are taken off the shoulders of the company's IT staff. CDW's staff steps in and handles them. This frees up the customer's IT staff to focus on mission-critical initiatives that drive the business forward. 
"Many organizations no longer see business value in maintaining data centers and servers," says Nguyen. "They are realizing that working with a trusted partner is a better route for them because it frees up IT staff time and resources from maintaining a data center, which allows them to focus on more strategic operational goals."
CDW's collaboration practice and its relationships with original equipment manufacturers lead to quicker resolutions of device problems when they do arise. By freeing IT staff to work more strategically and equipping users more quickly, CDW helps position the company for greater success.
From a budget perspective, the company is reducing its capital expenditures significantly with a hosted cloud environment. Moving to an operating expense model that focuses on services gives the company's leaders greater flexibility as they look to grow the business. And with the company considering a future integration of its ServiceNow platform into CDW's managed services, it will be positioned for quicker and more agile ticket responses and provisioning.
With MCA services, users have continuous access to assistance 365 days a year, and if a challenge arises outside the scope of the agreement, they have options. "We provide a unique and easy method for accessing different support levels as issues come up," says Stevens. "If the customer determines that they require a higher level of support, we make it easy to update the agreement without incurring additional change fees."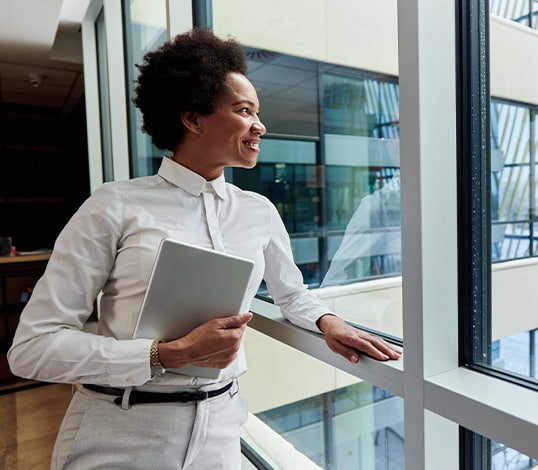 Calculating a Shift to a Hosted Cloud Solution
For a growing California-based title insurance and settlement services company looking to close its data center and move its collaboration platform to a hosted cloud environment, one challenge it faced was determining the cost savings of such a move. When trying to figure out the total cost of ownership, there are several factors to consider, such as: 
How many servers does the company operate? Are they virtualized? To what degree? 

What is the raw storage capacity and the percentage of monthly backups?

What is the network's estimated daily bandwidth? 

What are the IT staff labor costs? How many virtual machines are handled per administrator? 
Determining the costs associated with these areas (servers, storage, network and staff) can help give you a rough outline to compare with the costs of a cloud solution. However, achieving this objective can be a challenge. A 2022 report from Flexera notes that 41 percent of organizations found assessing on-premises versus cloud costs to be a challenge. The issue represents a priority for many organizations, as 59 percent stated that optimizing their use of the cloud to achieve costs savings was a top cloud initiative.
Many organizations can benefit from the help of a trusted partner. Discussing a could migration with your CDW account manager will give you a clearer idea of the total costs involved.
Network and Data Challenges
CDW had about a six-month time frame to complete the company's migration from its own hosted data center to a CDW hosted cloud environment. With any large-scale migration, numerous moving pieces must be managed. 
One challenge with this company's move was getting all the necessary pieces in place to set up the network connection. "Establishing network connectivity is dependent on circuit delivery from the local carrier," says Nguyen. "This is necessary when moving to a hosted solution." 
Circuit delivery, a critical piece of the move, depends on steps that both the customer and the carrier must take. Coordinating this piece of the migration process can be challenging, but all the necessary benchmarks were met, and the circuit arrived as needed.
Another challenge for the company's migration was the amount of data that needed to be transferred. "With long-term, on-premises solutions like they had, you will see a lot of manual processes that are implemented over the years," Stevens says. "Our job included cleaning all of that up, rebuilding processes and delivering new guidelines for the environment." 
An important piece of this process was ensuring not only that all the customer's data was cleaned and migrated but that it was still relevant and accurate. "We were tasked with confirming that certain phone numbers, like their 1-800 phone numbers, still worked and connected to the correct destination," says Nguyen. 
"Minding these kinds of details was key to delivering on one of the customer's requests: maintaining the same agent experience with the new hosted environment," says Strombom.
Determining the financial value of adopting a hosted, services-supported collaboration platform and reconfiguring a part of a company's operations strategy can be a challenge. 
One initial bright spot for this company was that adopting MCA allowed it to immediately gain value by no longer having to contract for a colocation space for its data center. This yielded significant savings. Going forward, the company also will likely be able to determine the specific value of moving to an operational budget model for its collaboration solution. 
It's more difficult to determine the specific value of the potential innovation being unlocked now that IT personnel have more time to support the company's mission. However, the company is confident that it has streamlined operations and positioned its collaboration environment to build on its growth and success.
Story by Alexander Slagg
skynesher/Getty Images