How an Association Got IT Simplification, Agility and Lower Costs in the Cloud
For the American Association of Nurse Anesthesiology, a move to the public cloud streamlined its infrastructure and reduced management burdens.
When Rose Gilligan became senior director of IT for the American Association of Nurse Anesthesiology (AANA) in 2019, the 130-person organization was maintaining a mix of 150 physical and virtual servers in its local data center. 
"We had as many servers as people," Gilligan says. "It was very messy. I said, 'I don't want to be in the data center business anymore.' For a company our size, it just didn't make a lot of sense."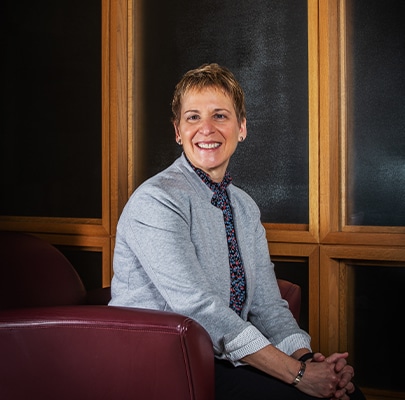 Rose Gilligan, Senior Director of IT for the American Association of Nurse Anesthesiology
Given the aging on-premises infrastructure, Gilligan wanted to determine a plan for what to do next within two years. She called CDW and asked for advice on the organization's choices. Ultimately, the decision came down to two options: Either move to a hyperconverged infrastructure environment housed at a colocation center, or migrate the organization's environment to the public cloud. The cost for the two options was fairly similar, Gilligan recalls, and so AANA leadership decided to move the organization's IT resources to an Amazon Web Services public cloud environment.
"We could have bought new infrastructure, and then in five years we were going to be facing the same decision again about whether or not to migrate," Gilligan explains. "We didn't want to be doing this again in five years. We said, 'Let's rip the Band-Aid off. Let's go.'"
Top Cloud Initiatives for 2022
Flexera asked organizations to identify their top initiatives in the cloud for 2022. Here's what respondents said:1
Move from on-premises software to cloud software
Migrate more workloads to the cloud
Optimize existing cloud use to achieve cost savings
AANA's IT Stack Was Too Complex
Before the move to the cloud, AANA's on-premises IT ecosystem was sprawling and inefficient. Beyond the sheer number of servers, a complicated and sometimes redundant infrastructure environment had sprouted up over time. For instance, the organization had purchased a newer storage area network, but had never retired its older SAN, and the two systems ran side by side even though one of them was out of support. Also, AANA was managing three separate Microsoft Active Directory domains to support its limited users and computer population. The complexity "was a killer, from a support perspective," says Gilligan. 
"It was overwhelming to me, the number of different vendors and labels that we owned," she says. "And we hadn't cleaned anything up. As time went on, we were starting to reach the point where we needed to replace the assets, not to mention consolidate." 
Arun Daniel, principal consulting engineer for data center and cloud technologies at CDW, led AANA's migration effort. When he came on board for the project, he says, Gilligan was "bombarded with firefighting" — working valiantly to simply keep the data center infrastructure working, but unable to make much headway in solving the organization's underlying IT problems. In addition to creating a management burden, Daniels says, the legacy infrastructure put the organization at risk of outages and cyberattacks. 
"A lot of the systems were sitting on older operating systems that were not supported by the vendor," Daniel says. "The patching, and all the security pieces that go along with that, were not in play anymore. It was definitely a risk." 
After deciding to move to the public cloud, Gilligan received a late-night Saturday phone call that both validated the choice and illustrated just how urgent the move was. After she got out of bed and logged in to AANA's security cameras, Gilligan saw firefighters standing in her data center. An older air conditioning unit had sparked and produced smoke, and the data center's fire suppression system had kicked in, spraying nearby equipment with suppression agents. Although the organization did not lose any data, the incident did knock several servers offline. 
"That showed us how vulnerable we were," Gilligan says. "Our data was at risk. That would have been my enabling event to say, 'We've got to get out of here.' But fortunately, the ball was already rolling."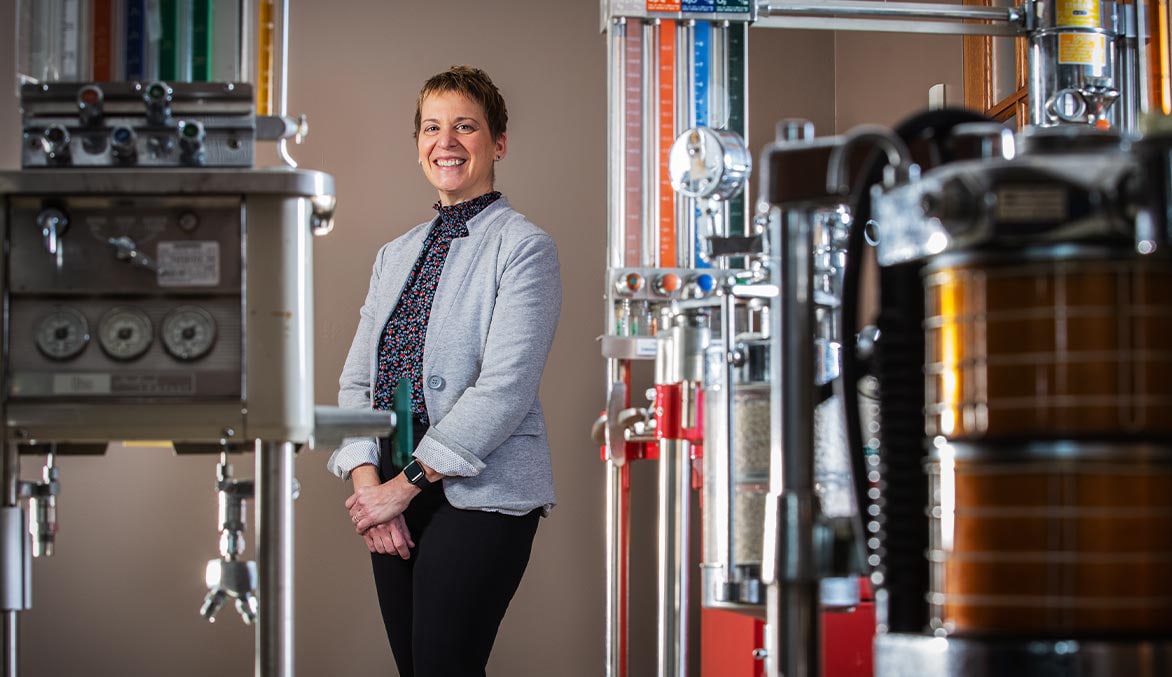 "We didn't want to be doing this again in five years. We said, 'Let's rip the Band-Aid off. Let's go.'" — Rose Gilligan
AANA Saved Thousands on Its Cloud Migration
Once Gilligan determined that AWS was the best fit to meet the organization's needs, the AANA board greenlighted the migration effort. For some workloads, the organization was able to do a simple lift-and-shift, essentially replicating its existing on-premises resources in the public cloud. But in many cases, CDW needed to first replatform the infrastructure to avoid an over-provisioning of cloud resources.
"Where there were multiple virtual machines for basically the same server or the same workload, we combined them in a way that reduced costs for both storage and licensing," Daniel says. The replatforming cut storage needs by up to 80 percent in some cases, and drastically reduced the number of servers required to run AANA's workloads. And, of course, the association no longer had to support the electrical and cooling requirements associated with a sprawling infrastructure environment. 
"We didn't just want to migrate into AWS with what we had on-premises," Gilligan says. "There was a lot of cleanup, and just one part of that — a part that I thought was going to be a no-brainer — ended up taking four months. We were glad we outsourced that work to CDW."
Steve Tolson, CDW's project manager for the migration effort, notes that CDW's purchasing power helped to shave thousands of dollars off AANA's migration costs. "We were able to get some of the project funded by AWS," Tolson says. "They had a deal where, if the project was completed by a certain date, they would fund part of the cost of the professional services contract."
The cost savings AANA achieved by leveraging CDW Managed Services for the organization's Infrastructure as a Service environment2
The 6 R's of Cloud Migration
Although every organization's cloud journey is unique, the widely accepted "6 R's" model provides a good starting point for IT leaders to consider their options.
On-premises workloads are transported to the cloud in a like-for-like replication, often called a lift-and-shift.
Cloud teams make configuration changes to apps so the workloads are better suited to a cloud environment.
Applications are rewritten from scratch to make them cloud-native. It's a more intensive process than replatforming.
On-premises applications are replaced with vendor-packaged, cloud-native software, typically through a Software as a Service offering. This is sometimes called "drop and shop."
Applications that are deemed not important enough to continue supporting on-premises or migrate to the cloud are either eliminated or downsized.
Applications are selected to remain on-premises, particularly those with sensitive latency or compliance requirements.
AANA's Cloud Environment Optimized Over Time
Even after the initial migration, CDW continued to fine-tune AANA's public cloud environment through its managed services offering. That engagement proved to be vital, as the initial monthly costs for the AWS environment produced some temporary sticker shock, Gilligan says. "When you lift-and-shift, you're moving like to like," she notes. "That costs money. The more we added, the higher the monthly consumption costs were. I almost had a heart attack the first two months."
However, CDW was able to quickly bring down costs by monitoring actual use and rightsizing the environment. "They do all of the analysis to show, 'This is what you're using, you should be able to throttle this down,'" she says. "We had a budget that we were hoping to stick to, and right now we're a little below that number. That was really nice, for CDW to be able to make recommendations from one month to the next on how to change the environment to reduce costs."
For organizations that lack internal cloud expertise, migrations can sometimes turn into the Wild West, with costs quickly spiraling out of control, Daniel says. "There are definitely organizations that have tried to manage migrations themselves, and then, once they see that they're spending ridiculous amounts of money, they ask us to help them throttle it back." 
Once AANA's cloud environment was optimized, Gilligan says, the organization began to rely on CDW's managed services mostly for day-to-day monitoring. "If something is up, we get alerts, and then I just wait to see the one that says either it resolved itself or we need to do something," Gilligan says. "I don't want to be looking at my phone, worrying about a system every day. If something is really wrong, someone is going to call us. Otherwise, we get to focus on our core business."
"CDW has been a great partner for us," Gilligan adds. "They've been great to work with. They have such breadth, and they can help in so many facets. They have everything we need, and they really helped us get moving."
Story by Calvin Hennick, a freelance journalist who specializes in business and technology writing. He is a contributor to the CDW family of technology magazines.
Photography by Bob Stefko