Healthcare IoT Demands Smarter "Cloud of Clouds" Strategies
IT leaders should aim to use a mix of cloud environments from various providers to address evolving needs.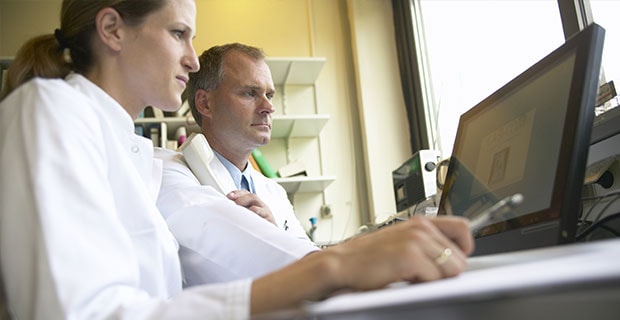 Healthcare providers are considering a growing number of digitally enabled devices that have the potential to dramatically improve clinical care while driving down costs. These devices offer providers a major opportunity to leverage the Internet of Things (IoT) in coming years.
Although discussions about IoT typically focus on data analytics and clinical use cases, healthcare IT leaders must also consider the impact of IoT on their technology infrastructure.
More specifically, they must devise infrastructure strategies that enable their organizations to securely aggregate, analyze and share massive volumes of data from a growing number of geographically dispersed sources across an increasingly fluid network of stakeholders — including clinicians, patients, administrators, third parties, insurance companies and regulators.
These infrastructure strategies should have as their target state what I call a "cloud of clouds." That is, healthcare IT leaders must develop the ability to flexibly mix and match different types of on-demand infrastructure from different cloud providers as they address their ever-changing requirements for data aggregation, high-performance applications and analytics, outward-facing portals, archiving, backup and more.
Healthcare's IoT Transformation
No one should underestimate the impact IoT will have on healthcare. From sensors that transmit alerts to nurses' smartphones when newborns' vital signs fluctuate excessively to wearable technologies that enable clinicians to review patients' information after they're discharged, IoT-generated data is re-defining how healthcare providers deliver care.
They can even prescribe pills equipped with sensors, so clinicians can confirm that patients are strictly complying with their post-surgery medication regimens — a critical element of care in the case of, for example, a teenager who is recovering from an organ transplant.
To take full advantage of these new IoT use cases, healthcare providers must become much more adept at collecting, correlating and working with highly diverse data sources. Patient glucose readings offer a prime example of the flood of data. Traditionally, nurses have taken these readings during the few days when a patient is in hospital care. They generally enter these numbers directly into an electronic health records (EHRs) system via a hospital's network.
With home glucose meters, the data volume is much higher because more patients are monitored for a far longer period of time. Also, the data comes to the hospital from outside its network perimeter — typically the glucose meter manufacturer's own cloud infrastructure. These changes add new challenges for IT professionals who are charged with making sure these systems work properly.
And that's just glucose data. When a patient monitoring system adds blood pressure, heart rates, blood oxygen levels, sleep and diet data, it's easy to see that IoT presents healthcare infrastructure managers with scale and complexity issues that are just as challenging as those faced by data scientists and application developers.
Managing a Cloud of Clouds
The healthcare IoT challenge is further complicated by the fact that providers must do many different things with their IoT data. They have to use it within their EHR systems. They have to combine it with other data to execute exploratory analytics — and to perform more routine analytics and reporting. They have to create portals for clinicians, patients and insurers. They have to do backups and archiving. They may also make data available to academic researchers.
Different clouds are better suited operationally and economically to each of these purposes. Healthcare providers will need to engage with multiple cloud providers to fulfill their various needs — while they also exchange data with other organizations' clouds.
The result will be a cloud of clouds that demands new best practices, new tools and new ways of thinking about infrastructure.
Of particular importance in a cloud of clouds healthcare environment will be:
Policy-based data governance: Healthcare providers must diligently control data flows into, across and out of their increasingly virtualized infrastructures. They also need data governance mechanisms that can readily be adapted to new data sources and clinical use cases, as well as to new cloud-to-cloud connections.
Security and accountability: Economies of scale, geographic isolation and other factors make cloud services more secure than on-premises systems. However, healthcare CISOs must exercise diligence to ensure that appropriate security technologies and processes are in place across all their diverse cloud environments.
Cost/utilization control: Cloud computing enables healthcare providers to adaptively scale their capacity to meet their changing needs. The downside of this adaptive capacity is that costs can spike unexpectedly. Healthcare IT organizations therefore need mechanisms that let them avoid these spikes unless an increase in expenditures is justified.
Cloud-to-cloud interfaces: Ideally, healthcare providers would be able to move data between clouds effortlessly. But this capability is not yet always available. Healthcare IT teams must be prepared to navigate the technical nuances of data transport among various cloud resources.
None of these challenges is an IoT deal breaker, but they will be critical to success. Healthcare IT leaders looking to stay ahead of the IoT curve should start working on them now.
Learn how CDW can provide solutions and services to support your IoT initiatives.