Have You Considered CDW for Cloud and AWS Services?
Take a closer look at the depth and breadth of managed and professional services available to you.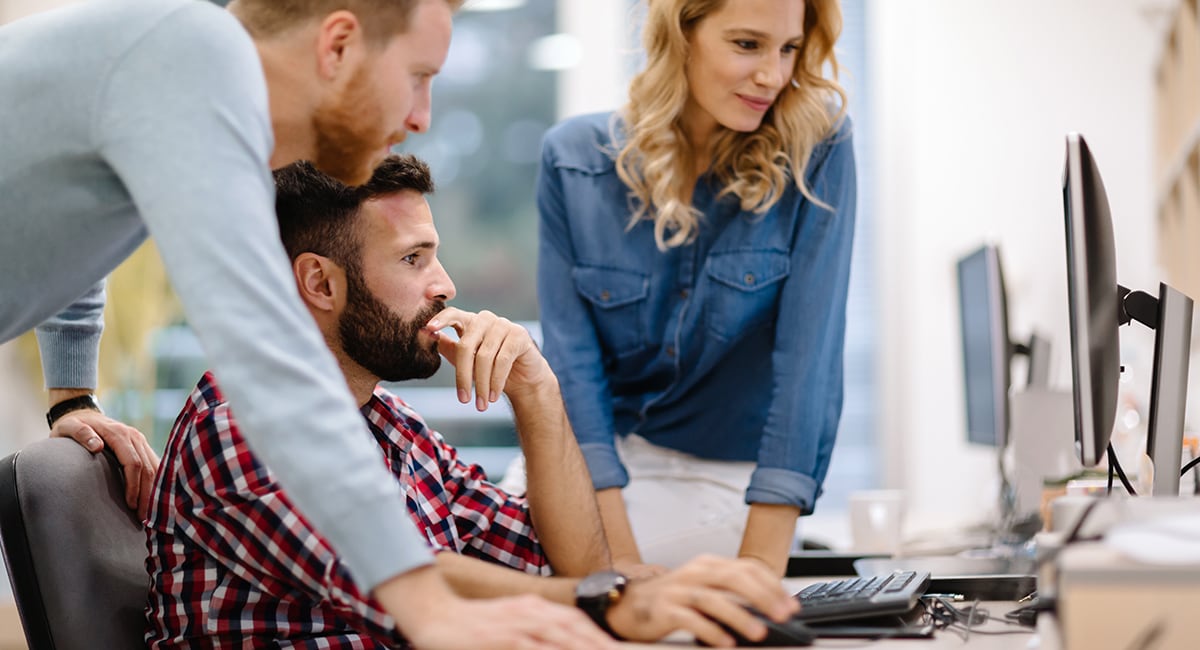 CDW provides technology solutions to our 250,000 new and existing global customers through our sales and service delivery teams. Our broad array of solutions include cloud, security, data center optimization, mobility, virtualization and collaboration technologies and services. CDW has the knowledge and experience with your environment to provide full stack support.
Learn about CDW's AWS Practice.
From hardware to software, services to cloud, CDW has the technical acumen and critical partner relationships to get you what you need and get it up and running quickly and accurately, especially with AWS.
CDW's AWS Resources
CDW has more than 2,000 technical resources with hundreds of AWS certifications, including engineers with decades of experience with every technology present in the modern business. This allows CDW to assess your complete environment and design an AWS solution that is tailored to your organization's unique needs.
Security, Application & Data Modernization, CloudEndure Disaster Recovery, Migration, Governance Workshop and many more relevant and timely professional services are available from CDW, and many more are on the way. Our AWS-certified experts will meet with you, listen, plan and perform all the critical work your organization needs.
With more than 20 years of experience, 500 clients and 255 support engineers, CDW's Managed Services for AWS will allow you to focus on your business operations while we help you cut unnecessary spending and improve your overall AWS experience. We provide three tiers of managed service, allowing you to select the level of management that works best for your organization.
CDW is a multi-brand technology solutions provider to business, government, education and healthcare organizations in the United States, Canada and the UK. With over 100,000 products, more than 1,000 traditional and emerging technology partners and more than 20 years in the managed service business, we're a partner you can rely on for your AWS needs.
Professional Services Supporting AWS
Based on your common requirements, we have developed a set of pre-packaged services allowing you to expedite the adoption of cloud services in areas such as:
Security
Application and data platform modernization
Disaster recovery
Migrations
Automation and DevOps (Infrastructure as Code services)
AI/ML services
VMC on AWS
Cost optimization
We realize that business and technical requirements are not the same across different segments. In order to meet your requirements and environment, the service may require some customization. CDW's baseline services can be tailored to meet your specific requirements.
Managed Services for AWS
In addition to the services listed earlier, CDW understands that the management of a dynamic and complex cloud environment requires specialized skills. This is particularly important for business-critical production environments which need to be operational 24/7 without any disruptions.
Our comprehensive next-generation Managed Services for Cloud (and AWS) is backed by the same 20 years of managed services support experience we touched on earlier. Managed Services for AWS can help you improve key business outcomes such as operational efficiencies, reducing security risks and increasing availability and system performance or your workloads. Our solution includes additional benefits such as:
Multiple service tiers and scalable pricing
Service designed for public and hybrid cloud environments
Industry-standard tools and processes
Security best practice review and support
Account information via CDW services portals
From a technical perspective, our highly qualified and trained managed delivery engineers support many cloud services and technologies including:
Compute
Storage
Networking and content delivery network
Security and identity compliance
Databases on EC2s and managed databases
Infrastructure as Code
Serverless
Containers
Management tools
Desktop and streaming of applications
AWS Managed Services and Security Certifications and Competencies
CDW has achieved the following managed services and security industry certifications:

CDW has also obtained several competencies and designations from AWS, such as:
Managed Services Provider (MSP) Partner
AWS Storage Competency
AWS Migration Competency
Solution Provider Program
Public Sector Partner
Public Sector Solution Provider
APN Immersion Days
AWS Marketplace Skilled Consulting Partner
The competencies and designations were validated by external and internal auditors through intensive interviews and demonstrations validating documentation and processes to ensure AWS approved delivery.
Being a migration competency partner, CDW has the ability to apply for various AWS funding programs that can be put toward AWS projects and/or recurring monthly consumption costs.
AWS Coworker Certifications
CDW invests heavily in building the knowledge base of our coworkers with in-house trainings, AWS instructor-led classroom trainings, AWS training conferences, seminars and accredited training modules from various providers. Providing regular training sessions and keeping up-to-date with new AWS technology and services are top priorities for CDW. All our customer-facing AWS engineers (both managed and professional) must have one or more certifications at AWS professional, specialty and/or associate levels.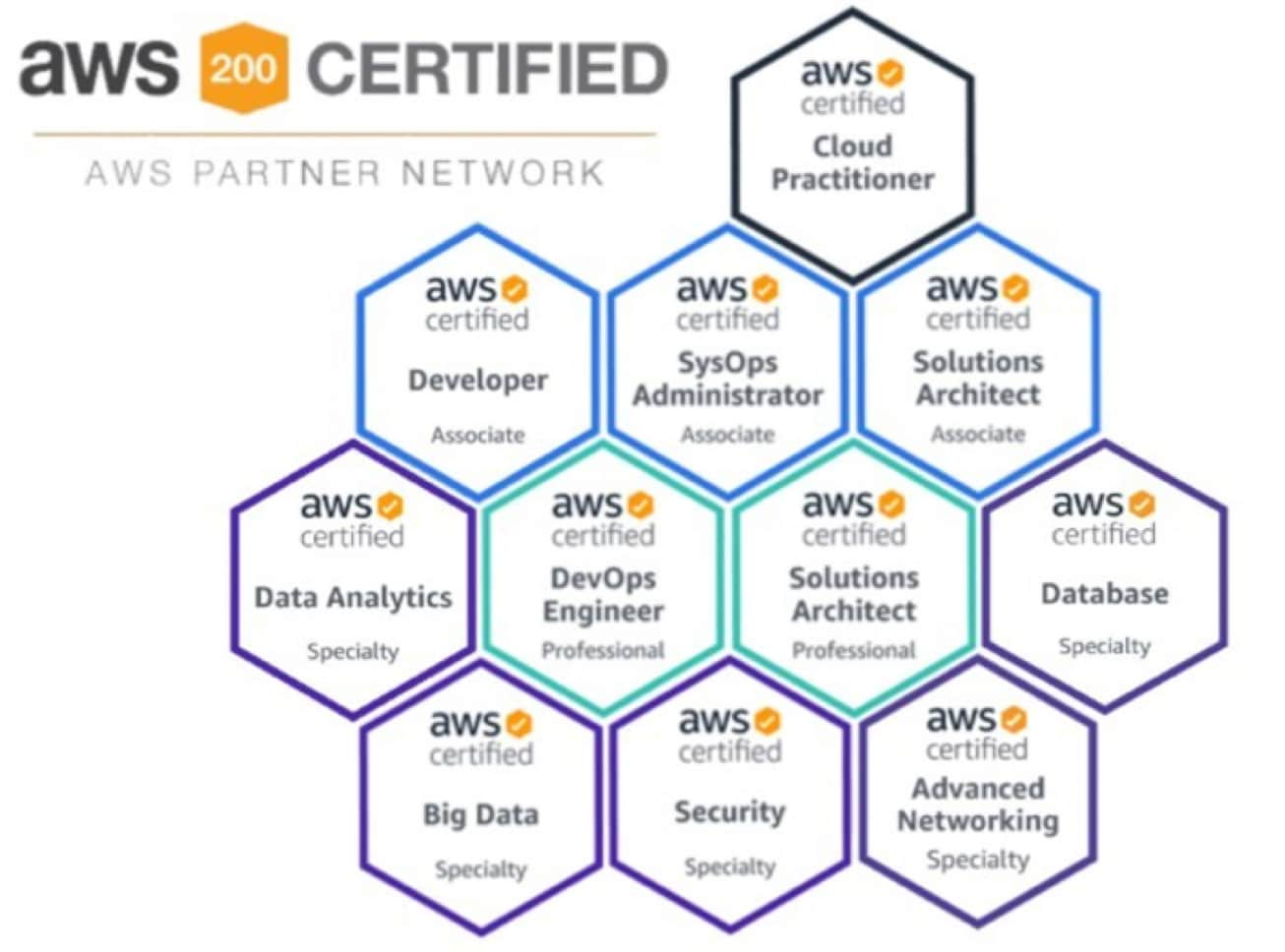 CDW's AWS Practice
CDW has a mature AWS practice both in the professional and managed services areas that includes highly technical resources such as solutions architects, delivery engineers, technical account managers (TAMs) and operations and DevOps engineers. CDW can assist your organization by providing thought leadership to assist you in your cloud journey.

Yagna Pant
CDW Expert
view more work

Yagna Pant is a technical architect for CDW's AWS services practice. He previously worked at Arity, Sears Holdings and Motorola, Inc. in different architectural roles.
view more work