Five9: Cloud Contact Center Product Review Series
Five9's solutions are quick to deploy and deliver a quality customer and agent experience.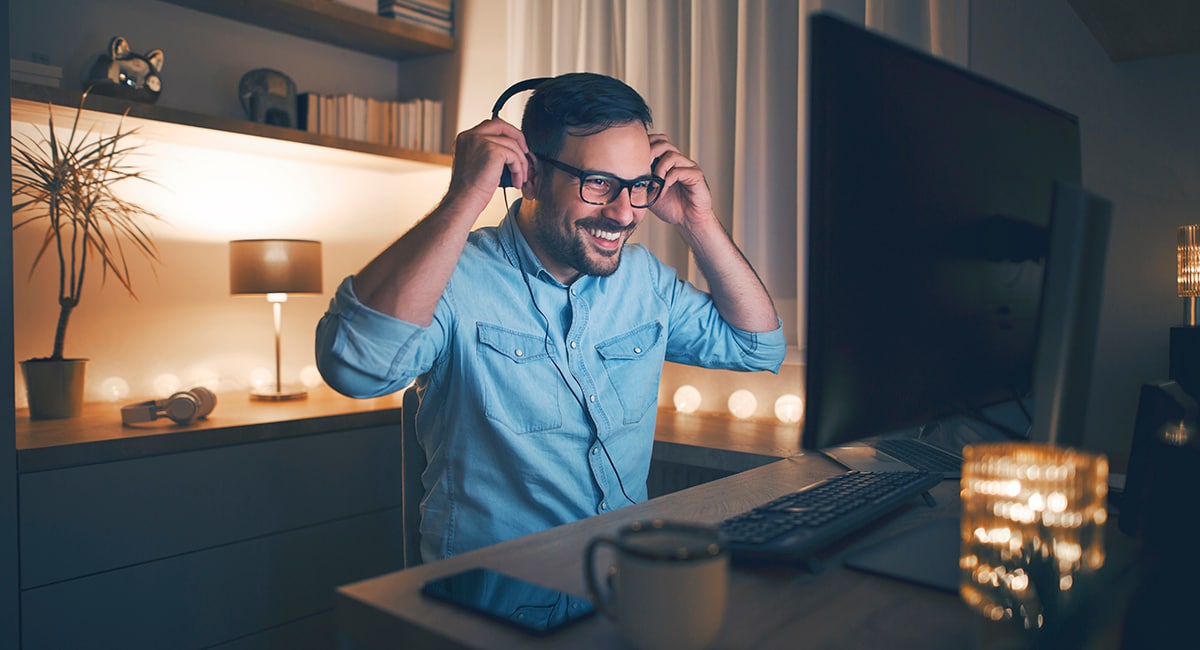 More and more organizations are looking to migrate services to the cloud and toward a more OPEX subscription billing experience — but how does that change affect the contact center? As the contact center technical architect for CDW's research and development group, I spend much of my time looking at products and determining where they fit within our customers' spectrum of needs. Cloud Contact Center has been at the forefront of my research and development.
Learn about CDW's collaboration service and solution offerings.
In this series, I am taking a deep dive into several collaboration solutions and how they may fit into your business. Check out my first blog post about RingCentral, and keep reading to learn about our next featured vendor: Five9.
Five9's FastTrack Services for Emergency Deployments
Five9 gives you the ability to accelerate remote agent deployment when circumstances call for it, as they do for many companies today. The Five9 FastTrack Deployment package can stand up your contact center with voice, chat and/or email in as few as two weeks — or even sooner, depending on specific requirements. By leveraging the Five9 professional services methodology, you can be up and running using FastTrack Deployment to get contact center workers back to taking calls quickly. In subsequent phases, with other Five9 deployment options, you can obtain the full suite of functionality you have in your current system, or you can build to future needs.
All work tied to the FastTrack Deployment package is performed remotely and includes discovery, solution design, configuration, support for user acceptance testing, supported rollout, training and fine-tuning the solution. For any future phases, you can leverage onsite packages, deep integrations and other suites of applications for back-office operations or customizations.
The Five9 FastTrack Deployment offer is composed of three options:
Voice with basic screen pop (25 professional services hours)
Basic chat (10 professional services hours)
Basic email (10 professional services hours)
You can choose to roll out one, two or all three options, based on your immediate needs. Five9 FastTrack Deployment is set up to deliver basic functionality to support your business-critical operations and quickly deploy your contact center workforce to the Five9 cloud.
Five9's Architecture
Five9 is one of the industry leaders in the Contact Center as a Service space. Five9 has had a solution for contact center's in the cloud for quite some time. It may have been overlooked a little in the past, but it is one of the largest CCaaS companies in the world. It also has been making acquisitions in the contact center space and has a separate service around workflows using Whendu, and has recently acquired Virtual Observer for QM and WFM.
Five9 agents have options when it comes to phones. They can use the out-of-the-box softphone on the system. This requires an application to be installed on the worker's PC. The agent leg calls are free, but tolls may apply from Five9 if the agent calls out of the system on the soft client or has the agent desktop call them back on something other than the internal soft client.
In addition, Five9 supports integration via Session Initiation Protocol to a customer's PBX. Also, you can use CDW's own cloud-based calling system, Managed Collaboration Anywhere with Cisco, to integrate into Five9. Integrations to Microsoft Teams and other Unified Communications as a Service offerings are also available. (Your CDW rep can walk you through what solution best fits your unique needs.) Five9 comes with out-of-the-box customer relationship management (CRM) integrations native to the product (Salesforce, Oracle Service Cloud, Zendesk, Microsoft Dynamics, ServiceNow, Netsuite and Velocify).
It is also important to note that the Five9 adapters for Agent Desktop Toolkit are browser-based plug-ins for agents. These provide standalone Five9 telephony contact center capabilities that you can integrate with any web-based CRM, enterprise resource planning (ERP) system or other application. Five9 has posted a 99.993 percent uptime as of the publishing of this blog. The dialer performs well and can be tightly integrated or not if you want to maintain Telephone Consumer Protection Act compliance, which utilizes a sort of air-gapped dialing capability.
Modern Features in a Cloud Contact Center
We are in the digital engagement age, and Five9 delivers solutions that touch all parts including the omnichannel web chat, SMS and email. Customer experience (CX) is an important aspect of the contact center experience. Five9 has been accelerating its focus on CX as well as agent experience (AX) and keeps these roles top of mind in all avenues of development. One way that Five9 is supporting both the CX and the AX is by integrating artificial intelligence–like features into its platform using all the tools in their toolbox. The company wants to deliver great customer experiences but also agent experiences. Agents now have faster and more accurate access to the customer information thanks to these AI-like features. Average handle times are lowered by using smart automation to reduce the repetitive tasks that fill most agents' calls.
The Upcoming R12 Release
Coming in summer 2020, R12 looks to be a significant upgrade for Five9. The company will be incorporating social channels into its routing engine, including Twitter, Facebook and WhatsApp. This will allow Five9 to blend voice — both inbound and outbound — with the entire suite of social channels, and the standard omnichannel interactions.
Conclusion
Enabling agents to keep customers happy on the medium of their choice is a significant development. And giving customers a choice of communication paths is a valuable upgrade, especially for younger customers who are more familiar with social media.
My team of engineers and I did a deep dive into Five9 and their CCaaS services. We feel there are some attractive features that drive a compelling experience for both the customer and the agent. We are truly excited to see where this partnership leads.
Please join us back for the next installment of this blog series as we review other CCaaS services.