Cisco Continues to Innovate Its Collaboration Offerings
New technologies, partnerships and financial arrangements keep the collaboration giant competitive.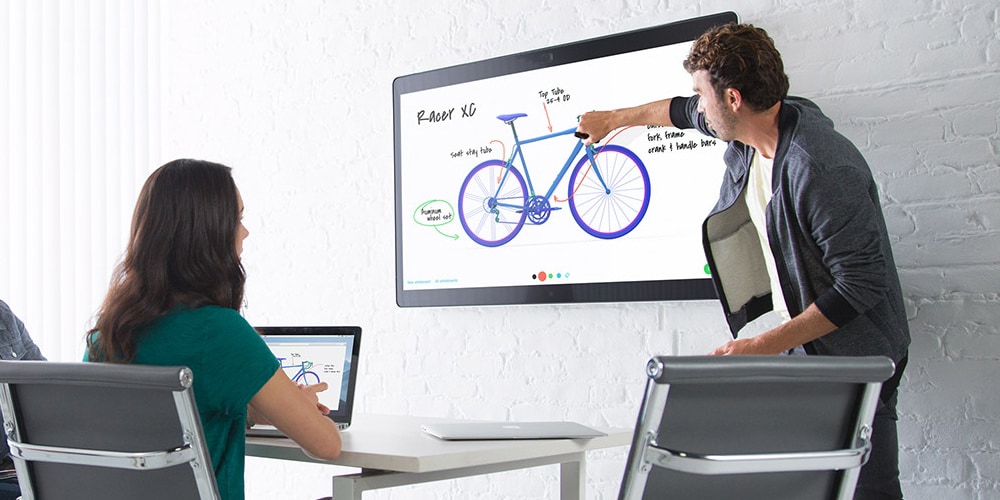 While the market for collaboration tools continues to grow and diversify, Cisco continues to dominate the collaboration space, not just due to its networking, security and data center architecture excellence, but because it has constantly innovated and built solutions to enhance the user experience.
Cloud Competition
One might think the advent of cloud and the plethora of cloud-based voice, video and messaging offerings, commonly referred to as Collaboration as a Service (CaaS), could represent a gauntlet collectively thrown at Cisco's feet. Similarly, smartphones and tablets, combined with ultrafast LTE and Wi-Fi, seem to be reducing our reliance on the desk phone that has for so long represented the standard tool of business collaboration.
At the same time, end users, being more tech savvy than ever before, now expect simple, yet feature-rich, capabilities from their IT departments. Those same IT departments have themselves invested quite a lot over the years in collaboration licensing, on-premises equipment and IT staff, as well as training end users on how to use their current phone and video systems. And they now find themselves in something of a bind — caught in a whirlpool of new cloud services, ever-changing device preferences and evolving end user skill sets and expectations.
And yet, Cisco is not a sleeping giant; indeed, it is rising to the occasion, readily throwing off the shackles of the past so it can compete in this new cloud-centric world. The good news is that Cisco's roadmap addresses all of these changes not just from a technology perspective, but from procurement and financial standpoints as well.
Find the Right Tech Fit
From a technology perspective, for example, customers who are either not ready for cloud or may find the cloud is not the most logical or effective path for business reasons can use Cisco's award-winning IP phones, video room systems and end-user client applications on-premises and continue to house all the infrastructure in their own data center(s).
Customers who are cloud-ready yet desire the enterprise-grade features and reliability of mature on-premises collaboration applications can host their entire deployment with a Cisco Hosted Collaboration Suite (HCS) partner like CDW (our solution is called CCC, or CDW Collaboration Cloud). And lastly, customers can move to Cisco Spark, Cisco's new cloud-based platform, to consume one or more collaboration workloads such as conferencing and messaging or even full audio and video.
Financial Flexibility
So, you have technology options. However, Cisco's newest licensing offerings change the game when it comes to procurement and financials. It is called Cisco Spark Flex, and the best and indeed key part is the flexibility that Cisco gives customers. You can choose the licenses you want and then decide whether you want to deploy the technology on-premises, at a hosted solution (HCS) provider, in Cisco's Spark cloud — or any combination of these options. This gives the customer the ultimate flexibility to enable its users with the best capabilities each deployment model offers and move them at an optimal time. As a subscription-based model, it also offers customers the new option to move to an OPEX model, which lowers initial technology investments but keeps TCO consistent from year to year.
Solving Hybrid Hindrances
So, what about hybrid deployments? When going to the cloud, a very valid concern customers share is performance and network utilization. Cisco has begun to solve for this issue with its Hybrid Media Node option, which effectively offloads Spark and some WebEx video workloads to the optional on-premises Media Node (effectively bringing a piece of the cloud down into your data center), thereby reducing utilization of WAN and internet connections and significantly increasing video performance and overall quality of experience. This is a game changer for Cisco's Spark platform, as no other provider has similar capabilities yet.
Furthermore, what if you want to mix both Cisco's on-premises infrastructure with Cisco's cloud-based Spark end user clients? Indeed, this is an option, and is in fact how CDW's collaboration team is running in production today: all our users are Spark Hybrid-enabled. This means when anyone calls a direct inward dialing (DID) phone number, internal extension or SIP uniform resource identifier (URI), the Spark app rings everywhere. This is extremely convenient, as many of us are always on the move around the country.
The Cisco-Apple Partnership
But, what makes the calling experience extra special is what Apple and Cisco have done together to make this hybrid experience feel like a regular cellular call. When iOS 10 came out in September 2016, Apple released two new APIs called CallKit and SiriKit, discussed below:
Apple iOS CallKit enables incoming Voice over Internet Protocol (VoIP) calls on Cisco Spark and Jabber to "look and feel" like a normal iPhone call. This alone is a huge leap to keep the experience the same for the end user. There's nothing new to learn — it just feels like a regular call, one that you can elevate to video directly from the iPhone dialer's interface, or migrate to a Cisco Spark Room System or a Spark Board without hanging up. This gives end users a natural, fluid experience from end to end.
Apple iOS SiriKit, on the other hand, allows end users to use Siri to dial a contact, but using Jabber or Spark on the back end. This is great, given that people use Siri for this all the time — but now end users can make work calls natively, seamlessly and without using your cellular minutes! With the forthcoming iOS 11, Cisco and Apple are upping the ante, simplifying how end users join meetings, now with a single Join button that gets you right into a meeting. Other enhancements include being able to share your iOS screen natively during web conferences, which is something we've all wanted to do for a while, especially as many of us work primarily on our mobile devices.
From Cisco's networking business unit comes enhancements to how Apple devices roam while on Wi-Fi networks and how real-time application traffic is recognized and prioritized on Cisco wireless networks. For example, iOS devices can now freely roam and connect to the best possible wireless access point; this is one of the most unpredictable things we've had to deal with on mobile devices for a while. Sometimes you connect to the right access point, sometimes you don't, and the user experience suffers. Sometimes everyone is connected to one saturated access point, even when an unsaturated access point is right next to it — this is now all a thing of the past.
Once those iOS and macOS devices (High Sierra and above) connect to the best access point, Cisco Fast Lane kicks in: iOS can communicate to the wireless network about which applications, such as Cisco WebEx, Spark or Jabber, etc. should get the highest priority on the wireless network. This is a big deal, especially if you are trying to use voice and video apps on a regular basis and constantly competing for wireless bandwidth with the people streaming music or NCAA games on their devices. Now you can take that call and have confidence that it will always have the best quality available. I can't stress how important this is in the grand scheme of technology adoption; if users have a bad experience, they may never use that mobile app again.
In summary, Cisco's Collaboration platform is robust, innovative and gives you all the options you would ever need to meet your business objectives today and well into the future as your end-user demands continue to escalate — and as the mobile experience itself continues to change your consumption models.
Contact your CDW account team to engage a collaboration solution architect to plan and develop a roadmap that can meet your current and future collaboration business needs, today.

This blog post brought to you by: