Brick-and-Mortar Retailers Get a Digital Makeover
By creating highly personalized customer experiences and driving satisfaction, mobile, IoT and digital interactions are becoming the next big retail disruptors.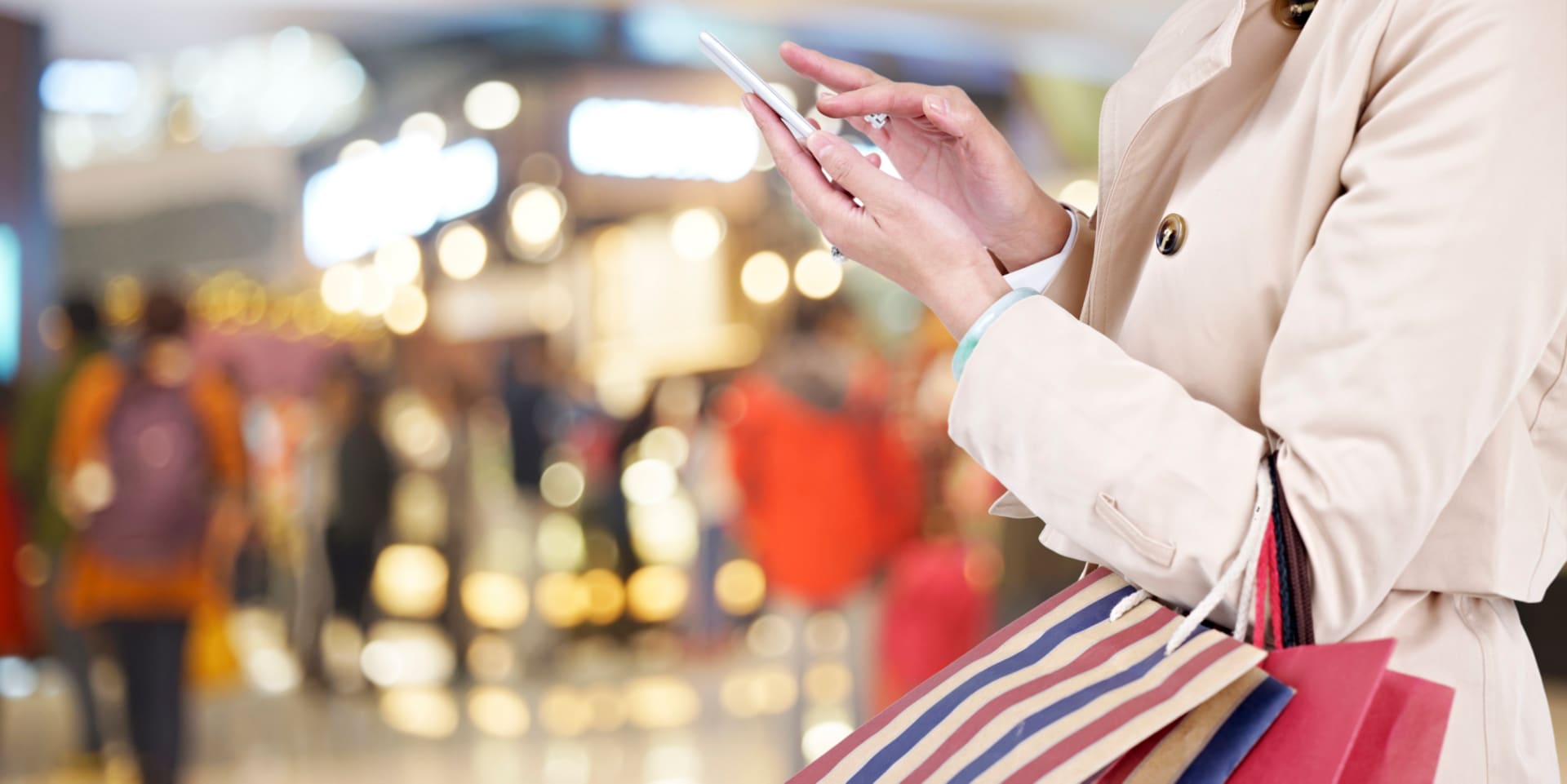 Amazon has excelled at three things retailers have always needed to excel at: understanding customers' demands, quickly fulfilling those desires and keeping costs down.
During their meteoric rise, Amazon and other online retailers have outperformed their brick-and-mortar competitors across these three disciplines because they operate in the cloud. This enables them to readily capture customer shopping behaviors, which they can then analyze and translate into highly personalized customer interactions that drive satisfaction and an overall better shopping experience.
But the pervasiveness of digital technology — including mobile and the Internet of Things — now makes it possible for brick-and-mortar retailers to "Amazon-ify" their customer's in-store expeditions.
In fact, retailers that aggressively leverage in-store digital tools and fully integrate those tools to optimize shoppers' experiences with their supply chain are likely to be the biggest winners in retail's future.
The New Digital Store
On the behavior capture side, retailers have a variety of new in-store options. For one thing, repeat customers who opt in can be identified via their mobile device or an app as soon as they walk into the store. In combination with in-store sensors, this digital detection enables retailers to capture customers' physical shopping behaviors, such as which displays attract them and which don't.
Retailers can also track customers' in-store behaviors collectively, without individual opt-in. Although this type of tracking doesn't help personalize in-store experiences, it does provide rich, actionable data. With the right image processing software, retailers can even use in-store cameras to identify shoppers by gender and age range — enriching their analytics with useful demographic data.
Collecting data and sharing analytics on site can be even more transformative for the customer. Store associates equipped with the right data on their tablets can greet customers personally and get up-to-date insight on those customers' personal preferences and tendencies. The result is a high-touch concierge shopping experience that adds a lot of value and drives loyalty.
But retailers don't have to depend on store associates to personalize the customer experience. They can use mobile apps, instant messaging and digital signage to engage with customers in real time, promoting new items, offering personalized discounts and more based on each customer's history and behavior — as well as that store's current inventory and sell-through goals.
Digital tools can also improve the customer journey by helping retailers better allocate inventory to specific locations — since different geographies exhibit distinct buying patterns — so they can achieve that magic balance between availability and overstock. Plus, store associates can check on-hand inventory from their tablets without abandoning the customer, which makes for a more engaging in-store experience. Stores can even empower customers to check inventories and prices themselves from their smartphones.
The Power of Hybrid Retail
Retailers gain even greater competitive advantage when they seamlessly integrate their brick-and-mortar operations with their online channels. The synergies abound. If a customer wants an item that isn't in stock locally, for example, the store associate can immediately place an online order for the customer — and possibly waive shipping fees, since it's not the customer's fault that the item isn't in stock. Conversely, retailers can use local stores to fulfill customers' web orders more quickly, via local delivery or local pick-up options.
As a Customer Insights Manager, I understand the power of data. By melding data from both the cloud and brick-and-mortar sources — especially point-of-sale systems — retailers can also gain actionable analytic insight that far exceeds anything either silo produces separately. Are you seeing an increase of internet activity or search queries around certain SKUs in a specific geography? It may be time to ship inventory and improve displays for those SKUs in that region. Are some customers buying smaller items online and larger ones in stores? It may make sense to send them personalized reminders that they can order heavy items on your website and pick them up locally to avoid high shipping costs.
This is the powerful value that effective business intelligence (BI) brings to the new world of hybrid retail. Great BI ultimately enables today's hybrid retailers to take both friction and cost out of the space between customer desire and the sale that fulfills it. That's why every retailer should apply analytic data to the brick-and-mortar shopping experience as aggressively as possible.
Learn how CDW can improve your retail strategy.
The blog post brought to you by: