Adobe Acrobat Document Cloud Balances Security and Accessibility
This powerful suite of tools gains even more utility when users can take advantage of it anywhere, at any time.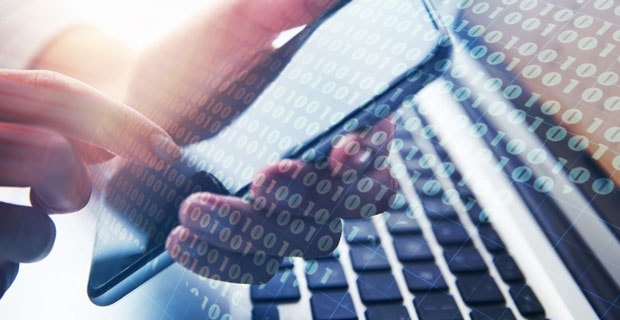 Many smart organizations have moved their documents to the cloud, and over the next few years, still more will join them.
A cloud solution enables you to access files from any device at any time. No more shuffling files back and forth, hoping you have the latest version, or making sure you've copied all the right files to a thumb drive before leaving the office. You also no longer need to worry about infecting an entire network by clicking on the wrong file attachment, or losing a drive with important information on it.
But when you choose a cloud document solution, you want to make sure it's secure and works seamlessly with your existing business processes. To meet these demands, many organizations are taking a closer look at Adobe's Acrobat Document Cloud.
The Benefits of a Cloud Solution
Using Acrobat in the cloud should feel familiar to anyone who's used the software before. You can still create and store PDF files from inside your Microsoft Office apps, fill in the data fields, then annotate, digitally sign and share them with others. But instead of emailing someone a PDF, you send them a link to a cloud document that they can open inside a browser — a faster and more secure process than exchanging attachments.
Using the cloud services has other advantages. For example, you can start to work on a file on your desktop PC, then pick up later where you left off on a mobile device. And you are no longer required to constantly update the software on your personal machine or network; software delivered via cloud is always the latest version.
With Acrobat Document Cloud, organizations have two choices, each geared to different sets of users.
For a team of 50 users or fewer, a subscription to Acrobat Standard DC is likely the best option. This offers all the features of the desktop software plus several new ones, including the options to track who opened documents (and when they did) and maintain files in other cloud storage services such as Dropbox and OneDrive.
Larger enterprises may find a better fit in Acrobat Pro, which adds several editing features, such as the ability to turn scanned documents into editable PDFs or to compare two versions of a PDF and highlight the differences between them. It also features a redaction tool and PDF-A/X compliance.
Simplified Authentication and Management
Teams of 50 users or more can take advantage of VIP Enterprise, allowing IT to utilize Adobe's single sign-on (SSO) capability, which integrates seamlessly with Active Directory and other Security Assertion Markup Language 2.0 authentication systems. When subscribers log on to an enterprise network, they get immediate access to the Adobe suite, without having to go through an additional login via Adobe.com.
Given that roughly one-third of all tech support requests involve password resets, SSO allows you to reduce IT call center costs and free up technical staff to tackle more critical issues. And that's one fewer password to forget or have stolen.
Enterprise users will also want to take advantage of Adobe's Value Incentive Plan, which simplifies license management. The VIP management portal shows in real time how many seats you have active and who's using them. This removes the headache of managing software licenses and lets you bypass software audits entirely.
The best part: Migrating from an on-premises Adobe solution to the cloud is relatively painless. When it comes time to renew your license, simply sign up for an Acrobat DC subscription instead. Because Acrobat is backward-compatible, you'll still be able to open your old PDFs.
To learn more about how CDW can help your organization take advantage of Adobe Acrobat Document Cloud, visit CDW.com/Adobe
This blog post brought to you by: