A Look at Five9: Past, Present and Future
This provider was busy in 2020, and is making moves in the Cloud Contact Center industry.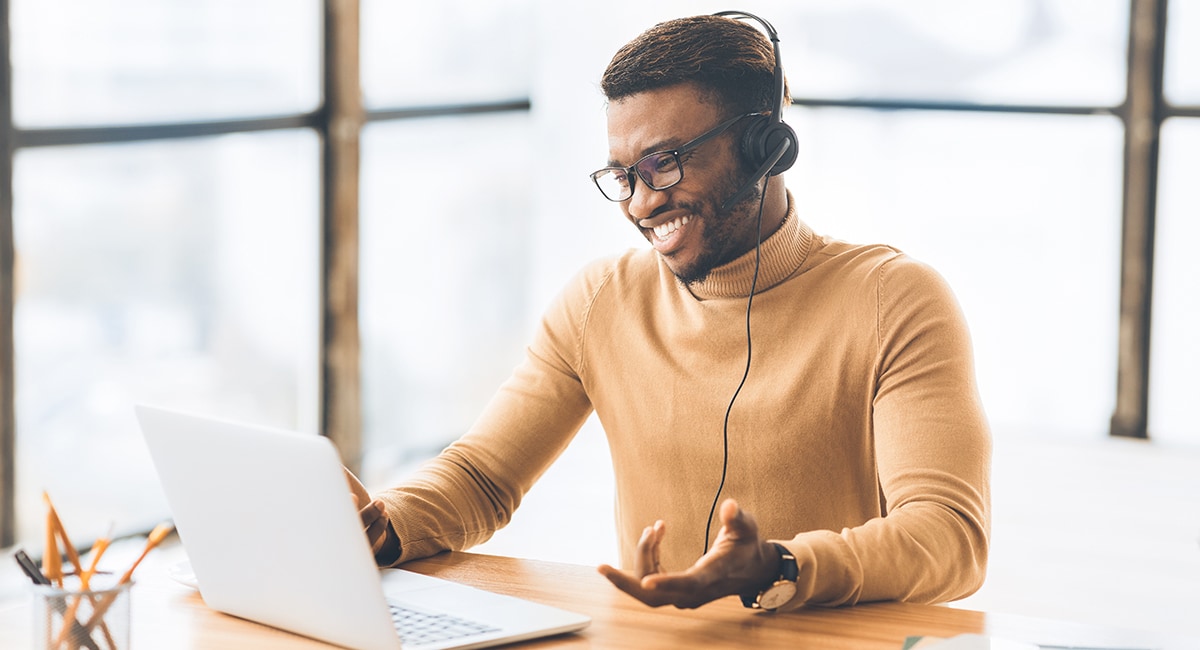 2020 is over. And while it was an unprecedented year, the As a Service companies like Five9 helped make the widespread adoption of remote work a reality. For more As a Service information, check out my other blog series.
Learn how CDW can assist with your collaboration solutions and services needs.
It takes a catastrophic event to stress test a system. Last year was just that event, as we saw massive amounts of internet traffic, while cloud services went up and down and sometimes degraded. Through it all, Five9 continued to function and moved forward with mergers and acquisitions.
Fixing the Five9 Foundation
Five9 worked throughout the year to improve its product and worked hard to stabilize its foundation. The company focused on scale and how to achieve the greatest outcome. While we normally might have expected a feature-rich year, Five9, like many in the collaboration space, focused on keeping up with demand.
These types of initiatives are not flashy, but they're necessary and should allow customers to sleep well knowing their Contact Center as a Service (CCaaS) is running smoothly. We saw giants such as Microsoft, Cisco Webex and Zoom stretched to their breaking points, and outages — while disruptive — were tolerable and understandable under the circumstances.
Five9 set out to increase its global footprint and move to a more elastic cloud with microservices and a powerful cloud partner. The company began, and finished, building out its code in Google Cloud Platform (GCP). This allowed it to scale up and down at will, and gave customers peace of mind knowing that Five9 was providing the most 9's of uptime in an unnatural time for the collaboration industry.
Adaptable CCaaS was a focus, delivering APIs and SDKs for media streaming, event subscriptions and CRM integrations. Five9 rolled out voice enhancements with WebRTC in its voice pops and global voice feature buildouts. The company also took the time to work on security and service assurance with phased software deployment strategies, better service recovery process improvements and authentication enhancements. And finally, Five9 enhanced the user experience by creating a true single pain of glass agent and supervisor desktop.
Five9's 2020 Features Delivered
With its foundation steadied, Five9 acquired new features. It started with the acquisition of Inference, an industry-leading provider of intelligent virtual agents. Think of IVA's as agents in the cloud capable of serving your customers 24 hours a day, 7 days a week.
Implemented correctly, they can deflect many issues that come into a contact center, allowing agents to focus on higher priority tasks and issues. IVA's are powered by artificial intelligence and knowledge on the backend and allow organizations to integrate with industry-leading technologies such as Google's CCAI dialog flow platform, IBM's Watson, Microsoft's Luis and Amazon's Lex.
This is done by abstracting the AI layer and allowing fast integrations without having to code. This new feature, coupled with its own AI engines, makes Five9 a leader in this area. The company released Agent Assist to partner with its IVA, allowing agents to quickly help customers by having knowledge at their fingertips that is purely AI driven.
Workflow automation packages allow customers to create powerful actions based on data. These actions and triggers from events help contact centers be more proactive and less reactive. To address this need, Five9 acquired Digital Observer on the workforce optimization front. This acquisition gives customers increased flexibility along with the provider's already powerful Verint-driven platform.
Omnichannel engagement with social platforms, CRM integrations and SMS ― all this activity pointed toward the need for more notifications and self-service. Customers can now take advantage of the user experience enhancements and put these tools at the fingertips of agents using Five9's single pane of glass enhancements. This creates a true blended agent and meets a need, as we saw customers reaching out to companies through every channel in 2020.
We also saw robust integrations to Unified Communications as a Service (UCaaS) like Microsoft Teams and the Zoom UC platform. So, while it was a year of fixing the foundation, it was also a year of feature additions and enhancements that are making Five9 one of the most powerful CCaaS companies out there.
Five9's 2021 Roadmap
Now that we covered an incredible year for the platform, let's get back to feature additions. This includes voice support for e911 along with Google verified calls. We'll also see UC integrations SDK 2.0, an addition to its already impressive arsenal of APIs with SOAP to Rest API modernization, and an open API platform for developers. The admin UI will get an uplift to a unified browser-based tool, doing away with the Virtual Contact Center (VCC) Java-based admin tool.
You can expect automations for re-skilling and enhanced dashboards. Workforce optimization enhancements will include adding the Five9 WFO platform into the agent and supervisor desktops for that bigger single pane of glass. AI will get additional features and enhancements, such as transcript analysis and tagging, sentiment analysis, and a tighter Inference integration.
Omnichannel enhancements will include international SMS, Multimedia Messaging Service (MMS) and WhatsApp. Look out for analytics optimizations to its data subsystems and reporting warehouse. Voice uplifts will include Integration Adapter for AT&T Office@Hand, UC integration to RingCentral, and integration with Salesforce ServiceCloud voice.
You'll also see a continuation of its global GCP footprint and expansion and languages support. Finally, Five9 will be busy keeping up with security enhancements of its products.
In Conclusion
2020 was a time of chaos and uncertainty, and Five9 came through tested and ready to grow. The company embraced the challenge, and showed why it's considered a great option in the CCaaS marketplace. The company earned its customers' trust and added new features while shoring up its foundation. Now, Five9 can look toward the future knowing that its platform is on steady ground.