4 Things to Think About When Exploring UCaaS
Looking into cloud options for unified communications? Consider these four factors first.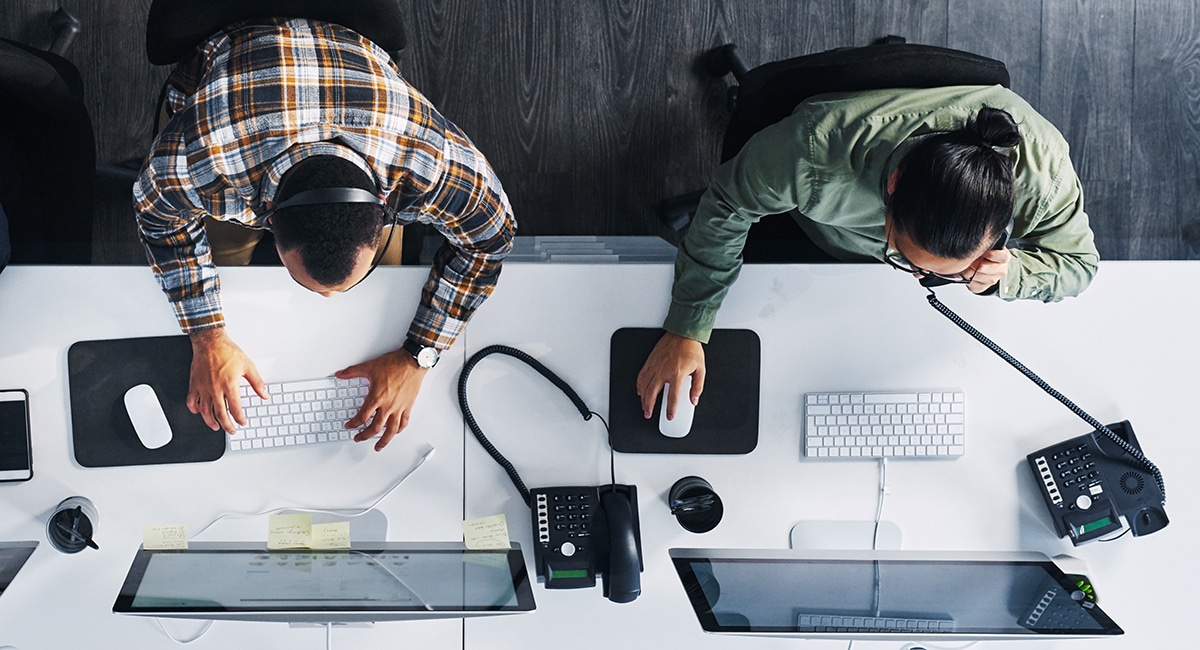 Often, IT leaders tell me they want to adopt a unified communication as a service (UCaaS) strategy, which would enable them to use the cloud to simplify their communication and collaboration systems.
This is a good idea, but in some cases, that's all the information these IT leaders have. They're not necessarily sure which capabilities they need, how they plan to incorporate the cloud service with their existing infrastructure, or even how users will ultimately employ the solutions in their day-to-day work. They just know that they want UCaaS. But that's like knowing you want an automobile. A Ferrari and a Jetta are both perfectly fine automobiles, but to make the right choice, you have to know what you're looking for.
Learn how CDW can help you find the right cloud collaboration tools for your organization.
Before diving into UCaaS options, consider the following factors and how they relate to your organization and its needs.
1. Integration
If you know which types of on-premises applications your UCaaS solutions must integrate with, you're immediately ahead of the game. When an organization wants an on-premises application to integrate with a cloud-based voice service, for example, I can instantly rule out a few possibilities. As a result, the organization's IT leaders spend more time evaluating realistic solutions and waste less time considering options that will never be a good fit for them.
One important integration point that pops up with many organizations is the contact center. An organization that wants to integrate features such as artificial intelligence, speech recognition and call recording might be able to get all of that from one provider or it may need to integrate multiple tools. If integration is needed, it's important to consider what that will require and who will support those requirements. Answering these questions up front will save considerable time (and headaches) later on.
2. Quality of Service
Quality of service considerations are especially important for voice and video. While a slight lag won't be noticeable for a user sending instant messages or sharing a word processing file, it can be enough to completely ruin a phone call or video conference. It's important to know your QoS requirements and then explore options for achieving them. Some providers allow organizations to keep circuits locally, preventing phone traffic from having to traverse the internet. Alternatively, some organizations opt for a dedicated internet connection specifically for UC traffic. Still others determine that the vast majority of their users' voice communications already happen via mobile devices and networks and may decide that top-notch QoS for a cloud phone system isn't a priority. Once again, it comes down to fit with the organization's goals.
3. Availability
Once you have moved your voice solution to the cloud, what happens if your internet connection goes out? How long can your business afford to be without service? The answers to these questions will help you to determine how to set up your UCaaS solutions. Some vendors offer the ability to maintain local phone service during an internet outage, for instance. Other options can also ensure high availability, depending on what the organization is willing to spend. Without taking such factors into consideration, it may be unhelpful to ask about the monthly cost per user of a UCaaS solution. Until you know what you're buying, it's not really a meaningful question.
4. User Experience
Finally, don't forget the end user. Today's UCaaS tools have many features, some of which may be new — or even confusing — for users. Create a plan to help them drive value and process improvements from these tools — or else risk lackluster adoption rates. Many organizations turn to CDW's professional implementation and adoption services to help them drive success and value from their cloud collaboration investments.

Paul Goska
CDW Expert
view more work

A unified communications solution architect for CDW.
view more work