4 Steps to Build a Unified Next-Generation Firewall Strategy
Effective deployment of next-generation firewall solutions enables organizations to better protect both on-premises and cloud assets.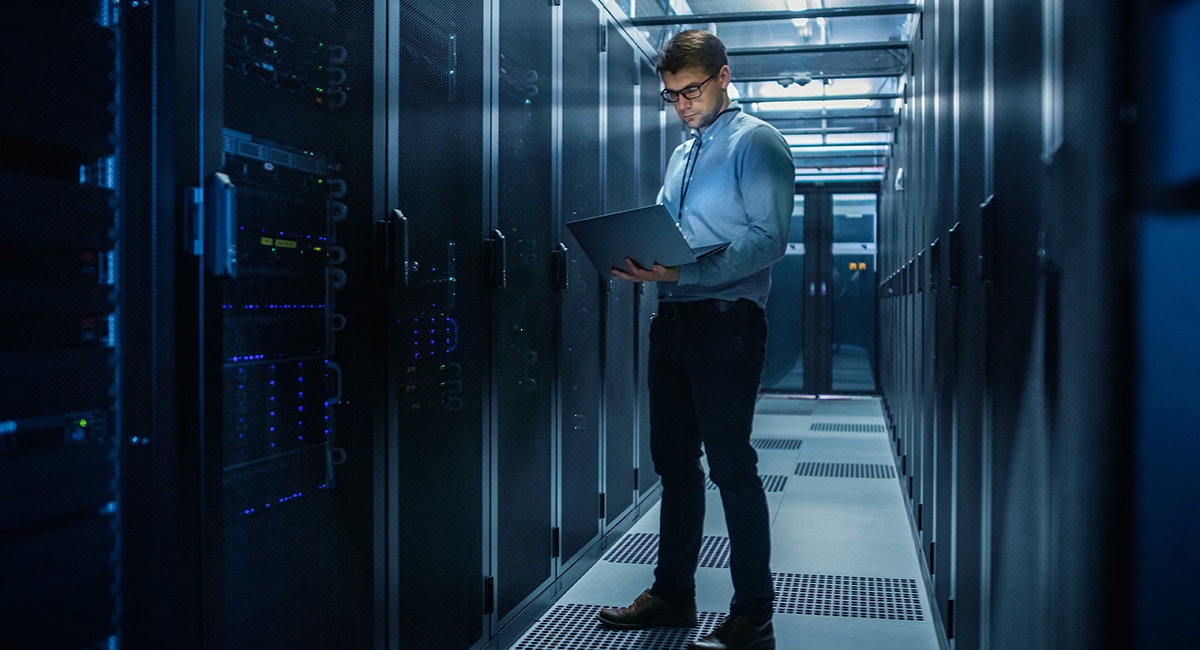 Next-generation firewalls (NGFWs) play a crucial role in protecting organizations against emerging threats. These advanced network security guardians can scour inbound and outbound traffic on the network edge and in the data center for signs of intrusions and malicious activity, blocking potentially dangerous data before it reaches its destination. Many organizations have deployed NGFW technology as an integral component in their cybersecurity programs.
Learn how CDW Amplified™ Security services can help your organization improve its cyber defenses.
At the same time, organizations are fine-tuning their cloud strategies. Whether they're adopting an all-in, cloud-first strategy or selectively using cloud services as part of a hybrid offering, the reality is that sensitive business data now resides both in our own data centers and in those run by cloud partners. Cybersecurity and networking teams must be able to defend that information from attack everywhere that it resides, or attackers will seek out the weak points in an organization's cybersecurity architecture.
Cybersecurity leaders should integrate their NGFW and cloud computing strategies to better protect organizational assets. The best way to do this is to consolidate on a single NGFW platform and use it across both cloud and on-premises network systems. NGFW vendors offer virtual appliances and software subscription models that allow for easy cloud deployment, anticipating this approach. Let's take a look at four drivers for this consolidation.
Centralizing NGFW Management
Deploying the same firewall engine across the network provides engineers with a consistent set of tools across the organization. They can work from standard operating procedures and use templated deployment models for new installations. It makes it easier to make changes, update rules and apply software updates, as well as hardware and firmware upgrades. The vast majority of network security breaches occur because of firewall misconfigurations, so fewer things can slip through the cracks when an organization uses a standardized firewall toolset with central management across the enterprise.
Consolidating Event Logging, Analytics and Reporting
Using disparate solutions produces disconnected pools of security information, making it difficult for security analysts to identify trends and suspicious activity and respond quickly to critical alerts. Deploying a single NGFW platform across an organization consolidates event logs and threat data analytics, allowing security professionals to more effectively provide incident response and event management in a unified approach. A single-vendor solution deployed in a hybrid cloud architecture reduces complexity and improves productivity, which can lead to better efficacy and effectiveness of the NGFW solution.
Coordinating Expertise Across the Organization
Security tools can be very complex, and most organizations simply can't afford to train their teams and have expertise on staff to effectively support multiple vendor platforms. Consolidating on a single NGFW platform reduces the need for vendor training and the amount of staff required to administer and manage the firewalls across the organization. If you have two or three vendor firewalls, with different methods of configuring rules and updating firmware, the chance of mistakes occurring is higher than if you have only one solution centrally administered and managed by an expert security team.
Reducing the Total Cost of Ownership
Bundling on-premises and cloud NGFW needs into a unified vendor solution and contract negotiation allows an organization's IT leaders to reduce both upfront and ongoing operational costs, as well as to get economy of scale on subscription and support contracts. These direct savings alone may justify the cost of the initiative. Instead of having to deal with multiple brands of firewalls in your hybrid cloud environment, companies can take cost and time savings and consider implementing other network or security tools to protect the organization, such as web application firewalls and cloud access security brokers.
CDW's trained solution architects can assist IT leaders in developing a consolidated NGFW strategy that meets their organizations' security and business requirements. We will work with you to understand your budget and requirements and help you select the product that best meets the needs of your technology environment. Once you've settled on a solution, our team can assist with the installation, configuration and ongoing management of your new NGFW platform.