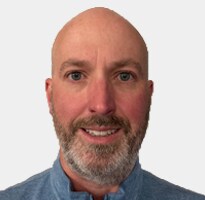 Vice President, Investor Relations
Steven O'Brien is vice president of investor relations for CDW. O'Brien is responsible for all aspects of the investor relations function, which includes developing and executing the investor relations strategy, providing financial and business decision support recommendations based on industry and stock market intelligence, and maintaining a strong relationship with CDW's analyst and investor community.
O'Brien brings a deep knowledge of the technology industry and strong appreciation for the investor community. Prior to joining CDW in 2022, O'Brien served as vice president, investor relations for Arrow Electronics, a $34 billion electronic components and technology solutions distributor. Before that, he was vice president at Jefferies, a global investment banking firm, where he was responsible for working as a sell-side equity analyst covering the software industry. Previously, O'Brien climbed the ranks, serving in several advancing roles as a technology industry analyst at J.P. Morgan for over 15 years, where his teams received several top accolades from Institutional Investor for being the best-in-class on Wall Street. Earlier in his career, O'Brien was in investment banking within J.P. Morgan's Technology, Media and Telecom group.
O'Brien earned a bachelor's degree with a concentration in economics from Harvard College.