Fixing the Bottleneck to Your Infrastructure
On-Demand Video | CDW Virtual Events Hub
In the age of widespread remote work, infrastructure is facing higher demands than ever before. With new devices and application protocols flooding the network, it can be challenging for data centers to keep up. As businesses turn to multicloud strategies to address these growing needs, securing those environments requires a fresh approach. 
Join us for Fixing the Bottleneck to Your Infrastructure where we'll explore how organizations can build infrastructures designed to withstand this competition for bandwidth, as well as how to defend a multicloud approach.
FEATURING:
WE'LL ANSWER QUESTIONS LIKE:
How are data center needs changing with regular remote work?
How can organizations avoid convergence bottlenecks? 
How can organizations build infrastructures that can meet increasing demands?
How can businesses get more out of each server and platform?
Why are more organizations turning to a multicloud strategy?
How can organizations protect these multicloud environments?
This webcast was recorded live as part of our broader CDW Tech Talk conversation about calculating risk. Register for the series to unlock access to the CDW Virtual Events Hub, where you can watch this and other webcasts in the on-demand library.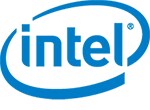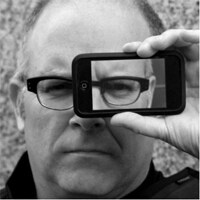 Gary "Gigabit" Gumanow is senior technical solutions sales enablement manager of Intel ethernet network adapters. Prior to joining Intel, Gary was a network architect for a Wall Street investment bank, channel regional sales manager for Novell in New York City and a network solutions architect at several New York-based consulting firms. He started at Intel in the network division in 1997 and held various positions including product planning, technical marketing and product management for over 30 Ethernet products and Intel Xeon server platforms. He holds three patents in networking. In his spare time, Gary enjoys photography, scuba diving, theater and cycling. He lives in Portland, Ore., with his wife, Julie, and has three grown children.
Susan Bobholz is the director of solution marketing for the Intel Connectivity Group.  Prior to that she was the director of product marketing for Intel® Omni-Path Architecture and built an ecosystem of partners delivering world-class solutions based on the product. Susan has more than 25 years of experience in ecosystem enabling, product marketing, technology initiatives and strategies for the data center. Her background includes firmware, driver and BIOS development, as well as initiative marketing and product management. She was a member of the SCSI Trade Association Board of Directors for seven years. Susan graduated from the University of Wisconsin and holds three patents.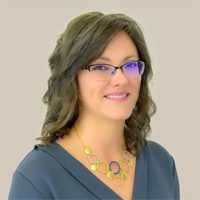 Sarah joined CDW in 2019 as a security assessment specialist, bringing over 20 years of experience in IT with a focus on network engineering and systems integration. Sarah started her career in the U.S. Army as a signal officer. She has also worked as a cleared DOD contractor developing SIGINT systems and ship-to-shore networks for the U.S. Navy fleet. Sarah has held technical roles in financial, telecommunications, managed service provider and nonprofit organizations.