Artificial intelligence and machine learning once seemed like science fiction, but many organizations are already applying those solutions in ways that capture and harvest value from the data that's created all around us. So what's the next disrupter? It's time to find out — because organizations that aren't preparing for tomorrow's breakthroughs may soon discover they're falling behind.
Join us in October at the CDW Executive SummIT on Making Future IT a Reality to explore the growing implications of innovations in infrastructure, security, data and more.
Register now for the immersive virtual experience. On-demand content and virtual engagement opportunities will be available via our Virtual Event Hub following the event..
Or contact your CDW account team to learn more about attending our limited-availability in-person event, which features an extended agenda that runs from October 25–27, 2022, at the Marriot Marquis Chicago in Chicago.
Tuesday, October 25, 2022
5:30 p.m. - 7:30 p.m.
Welcome Reception + Solution Showcase
Kick-off your CDW Executive SummIT experience during the welcome reception, where you can reconnect with familiar peers, forge new relationships and discover transformative technology in the Solution Showcase, featuring 26 CDW partners and the solutions they offer.
Wednesday, October 26, 2022
8:00 a.m. - 9:00 a.m.
Breakfast
Take the time to fuel up before diving into a day filled with engaging sessions.
9:05 a.m. - 9:15 a.m.
CDW Welcome Address
Christine A. Leahy, President and Chief Executive Officer, CDW
9:20 a.m. - 9:55 a.m.
Imagine a World Where…
Andrew J. Eccles, SVP, Integrated Technology Solutions, CDW
Tara Barbieri, Vice President, Integrated Services Orchestration, CDW
Andrew Cadwell, Vice President, Digital Velocity, CDW
The future is a place and time of limitless possibility, but it requires innovation and imagination to capitalize on its potential. Much of the technology already exists to turn futuristic ideas into reality, but it isn't yet being realized on the scale it could be. Careful planning is necessary, and IT leaders must be able to forecast the tech needs of their organizations beyond the next year or so. The recipe for future success involves just as much thorough strategizing as it does visionary thought. Join this session to learn how to marry the imaginings of strategic leaders with innovative uses of technology to turn fantasy into reality, thereby embracing the future in a way that gives your organization a competitive advantage and sets it up for continued success.
10:00 a.m. - 10:35 a.m.
Thriving in a World of Accelerated Digital Transformation
Steven Darrah, Director, National Solution Providers, Intel
The last couple of years have ushered in significant transformation that has resonated across virtually every type of business. Through it all, the ability to leverage technology and embrace innovation has been one of the most defining factors between success and failure. In this session, learn more about what drives innovation, its impact and trends across clients, data centers, and edge. You'll gain insights on how Intel is doubling down investments in US manufacturing and the technologies that will enable the workforce of tomorrow, to meet the pace of accelerated digital transformation.
10:40 a.m. - 11:00 a.m.
How Managed Services Can Shift Your IT Burden and Redefine Priorities
Mark Ciszek, IT Platform and Delivery Manager, Briggs & Stratton
Brian Smith, Senior Manager, Customer Success, Managed Services, CDW

When it comes to IT, it can sometimes seem that everything just keeps growing. Organizations around the world are coping with an explosion of data being generated from an increasing number of devices and locations. Workloads and applications are more widely distributed than ever before, as organizations expand to multicloud environments and manage data at the edge. Add to these factors an ever-expanding threat landscape, and it's not hard to see how IT roles have become more complex in recent years. Join this session to learn how your organization can reduce its IT burden by relying on managed services to handle responsibilities that can sometimes impede progress in a journey toward digital transformation.
11:05 a.m. - 11:20 a.m.
Networking Break
Take this opportunity to network with other participants and partners before gaining new insights during partner spotlight breakout sessions.
11:25 a.m. - 11:45 a.m.
Concurrent Sessions: Partner Spotlights
Choose from one of these spotlight sessions to learn more about how these partners are making future IT a reality.
Discover the Value and Power Located at the Edge
Alex Pope, Vice President, Global Edge Systems, Vertiv
IT leaders and decision makers agree that we're currently living and operating in a multicloud world. But the cloud might not be the only key to the future. While hybrid cloud environments will continue offering undeniable flexibility and scalability, opportunities for value and competitive advantage just might reside at the edge — a location that defies simple definitions and sets its own boundaries. IoT devices and limitless locations are allowing innovative thinkers to deploy edge computing in practical ways that simplify a concept many people find difficult to pin down. And whether they're using them or not, many organizations already have the assets needed to mine valuable data from remote devices — it may just be a matter of adapting existing assets and real estate to adapt to edge uses. Join this session to learn how to manage an increasing number of edge locations despite pressure on IT budgets and a continuing shortage of skilled talent and find out how your organization can gain the competitive advantage offered by edge computing.
Infusing Your Security Strategy With Plans for the Future
Kenny Holmes, Go-To-Market Leader, Fortinet
Security has always been a primary concern in the IT world, and the recent rise in ransomware attacks has only highlighted the need for organizations to protect their digital assets. But it's no longer enough to simply play defense in the current threat landscape — a robust security strategy should be taking an offensive approach that incorporates forward-looking elements such as artificial intelligence and machine learning. Join this session to learn some of the emerging trends in cybersecurity, including how data analytics is being used to provide another layer of protection as it's being embedded in programs and products.
11:45 a.m. - 1:05 p.m.
Lunch Featuring a Special Spotlight: Creating Lasting Social Impact And Driving Digital Equity
Taylor Amerman, Senior Manager, Global Social Impact, CDW
Shermann "Dilla" Thomas, CEO, Chicago Mahogany Tours
Take a break to enjoy lunch, continue conversing with other participants, and recharge between these informative sessions. During this time, we'll have a brief spotlight discussion on the importance of Social Impact and DEI Initiatives and how they impact the technology landscape. We'll discuss how to develop IT strategies for the future while being mindful of the social issues that affect our communities. Fuel up and recharge before heading into the rest of the day and walk away with valuable insights on how you can create sustainable and equitable change as an individual and as an organization.
1:10 p.m. - 1:25 p.m.
How to Leverage Tech Partnerships to Improve Visibility and Solidify Your Supply Chain
Tom Cahill, Vice President, Product and Partner Management, CDW
Supply chain challenges over the past couple of years have demanded more and more attention from IT leaders, requiring them to be more proactive and agile to keep up in a rapidly evolving world. The key to overcoming these challenges: Take advantage of your partnerships and nontraditional technologies. Trusted relationships with established partners can be the cornerstone that secures your supply chain in an increasingly distributed environment. Partners can also introduce nontraditional approaches and solutions with which you might not be familiar, and they can identify opportunities to increase your organization's agility and scalability as you continue transforming your IT strategy to adapt to the digital needs of the future. Join this session to learn how your organization can lean on established partnerships to help you navigate through those supply chain challenges and get the right solutions into your hands quickly.
1:30 p.m. - 2:05 p.m.
Identity-Centric Security as the Enabler and Protector of Everything
Jon Lehtinen, Director, Okta on Okta
For the last ten years we've heard from our identity and security teams that "identity is the perimeter of security." That perimeter has only continued to grow in size and complexity as new paradigms, capabilities, and technologies have woven the thread of identity throughout organizations' operational, marketing and security apparatuses. Though the opportunities that identity can offer have never been greater, so, too, is the magnitude of the threats in the business landscape today. So how can organizations seize the benefits of identity-centric security? What new technologies pose the greatest opportunities, and how can you lead your business in seizing them? Join this session to learn what business leaders can do today, tomorrow, and beyond to be prepared to take advantage of the future of identity-centric security as the enabler and protector of everything.
2:10 p.m. - 2:30 p.m.
Tabletop Discussions
During this time you will have the opportunity to gather in small groups of your peers, sharing your thoughts and experiences in response to a series of questions on what you need to make the future of IT a reality.
2:30 p.m. - 2:45 p.m.
Networking Break
Take this opportunity to network with other participants and partners before gaining new insights in targeted breakout sessions.
2:50 p.m. - 3:25 p.m.
Concurrent Sessions
Choose from one of these spotlight sessions to learn more about how you can make future IT a reality.
Are You Networking and Security Cloud Smart?
Tom Koppelman, Worldwide Vice President, Networking and Security Specialist Sales, VMware
The security landscape has changed dramatically over the past few years. Attackers are using advanced techniques to appear just like legitimate traffic. It's time for industry leaders to shift how they design and deploy security. You need a system that can work not just at the endpoint but across all systems. As IT executives – how have you fared on that journey amid a global pandemic and increasing ransomware? Join this session to gain security insights on the next areas of disruption, thinking laterally beyond the perimeter and the endpoint - to clouds, containers, APIs, and everything in between.
The Dawn of Datanomics
Jenni Flinders, SVP, Worldwide Partners and Alliances, NetApp
Customer landscapes are rapidly changing with increased demands for transformation, better user experience, growing cybersecurity threats, leveraging the cloud, governance, supply chain, and talent competition. Join this session to gain insights on how you and your organization can optimize data management in a hybrid multi-cloud world where AI, apps, and cyber resilience all work together as one platform.
3:25 p.m. - 3:40 p.m.
Networking Break
Take this opportunity to network with other participants and partners before gaining new insights in targeted breakout sessions.
3:45 p.m. - 4:05 p.m.
How Gaming And Esports Are Blazing New Career Paths For Students
Jeremy Peterson, Network Analyst and Media Coordinator, Albertus Magnus College
These days, many college students are also avid video gamers. And while gaming provides a recreational activity for many, it also affords valuable experience with technology and opens up a variety of career possibilities. Esports is a rapidly growing industry that incorporates an array of job options for students looking to pursue animation, engineering, film, 3D modeling, architecture and business management, among others. Many colleges have already introduced or are considering degree programs centered around the esports industry, and research shows that cultivating a successful esports program can boost enrollment and increase student engagement. In this session, learn how esports programs enable college students to work with and learn about cutting-edge technology. Additionally, explore how your organization can leverage graduates with esports degrees to fill vacant tech roles and bridge the current skills gap.
4:05 p.m. - 4:10 p.m.
Day 1 Recap and Wrap-Up
Chris Mierzwa, CTO, Sirius, a CDW company
Ricky Ribeiro, Editorial Director, BizTech Magazine
4:10 p.m. - 6:00 p.m.
Reset Break
Take some "me time" to recharge, disconnect for a moment, reconnect with friends or get some fresh air…this time is yours to enjoy.
6:00 p.m. - 8:00 p.m.
Solution Showcase + Networking Dinner
Enjoy some quality networking and learn more about the strategies and solutions discussed today. Grab a drink and a bite to eat while you explore the Solution Showcase, featuring 26 CDW partners and the innovative solutions they offer.
Thursday, October 27, 2022
8:00 a.m. - 9:00 a.m.
Breakfast
Take the time to fuel up before diving into a day filled with engaging sessions.
9:00 a.m. - 9:10 a.m.
Opening Remarks
Chris Mierzwa, CTO, Sirius, a CDW company
Ricky Ribeiro, Editorial Director, BizTech Magazine
9:15 a.m. - 9:50 a.m.
Approaching the Future With a Clarified Vision
Sanjay Sood, SVP and CTO, CDW
As a leader in the IT industry, CDW has worked with countless customers over the years to help modernize their infrastructures to keep pace with technological advances while simultaneously caring for the company's own future. But as the world began taking on an increasingly digital form, the company realized it was time to look inward, to make some changes that would be necessary to achieve its vision for its own future. As it had done so many times with customers, the company developed a vision, plotted a strategy and pursued a course to achieve newly defined goals. Join this session to hear how CDW has applied its learnings from customer experiences to its own operations — overcoming challenges and shifting focus — to become a forward-thinking facilitator of digital transformation. Learn more about how CDW's IT department became a strategic business partner within the company and the steps you can take within your organization to prepare for the future of technology while still delivering on business outcomes.
9:55 a.m. - 10:15 a.m.
Transformational Technology to Take You Across the Goal Line
Justin Stahl, Vice President, Information Technology, Chicago Bears
When you get past the big name, the athletes and the game, you'll learn that sports franchises are much more similar to other companies than you may think. Just like a lot of other organizations, the Chicago Bears have to think about the future of their infrastructure and the resources they'll need to remain flexible and scalable for years to come. And similar to many organizations, the IT team is pulled in multiple directions to meet the demands of various interested parties. And of course, all of this takes place alongside fans' ever-evolving and elevated expectations of the NFL experience — a frictionless, multichannel event made possible by forward-looking technology. Join this session to gain valuable insights into how a small organization within a big-name brand overcomes technology challenges and prepares to retrofit its infrastructure for the future.
10:15 a.m. - 10:45 a.m.
Networking Break
Take this opportunity to network with other participants and partners before getting back to additional sessions.
10:50 a.m. - 11:25 a.m.
Cutting Through the Haze to Reveal the Full Potential of the Cloud
Darren Mowry, Managing Director, North America, Google Cloud
We're living in a multicloud world where we exchange data, collaborate and engage with each other, innovate with new ideas and operate existing business functions in the cloud. This multicloud frontier offers so many advantages to organizations seeking a flexible and scalable environment that delivers data, applications and workloads at impressive speeds with low latency. But it's not without its challenges, either. Join this session to learn more about industry trends and how a combination of technology, partnerships, and culture are key to delivering lasting digital transformation. Walk away with valuable insights on how you and your organization can also address the ways a cloud environment can help enhance hybrid work and keep data, systems and users safe in an ever-changing landscape.
11:30 a.m. - 12:05 p.m.
How to Fast Track your AI Journey
John Fanelli, Vice President, Enterprise Software Business, NVIDIA
The adoption of artificial intelligence and machine learning has gone mainstream and is core to nearly every company's competitive strategy. In fact, IDC projects that in two years, 60% of the Global 2000 will be using AI/ML across business-critical functions such as sales, marketing, logistics, customer support and cyber security. Yet many organizations often struggle with the complexity of AI infrastructure and how to identify the AI workloads that will have the biggest impact on their business. Join this session to learn more about the steps you can take to prepare for the new possibilities of AI and what your organization can do to embrace the many opportunities it brings.
12:10 p.m. - 12:55 p.m.
What Comes Next
Dex Hunter-Torricke, Vice President, Global Communications and Public Engagement, Meta Oversight Board
The next decade will be the most disruptive in human history, with new technologies presenting huge opportunities and challenges for every industry and community. Dex Hunter-Torricke, a thought leader who has advised entrepreneurs including Elon Musk, Mark Zuckerberg and Eric Schmidt, talks about what this next decade could look like, as AI, robotics, the Metaverse and other astonishing innovations transform the way billions of people live and work - and what the practical lessons are for IT leaders as we think about how to win the next decade.
1:00 p.m. - 1:20 p.m.
Building the Foundation for the Future
Andrew Cadwell, Vice President, Digital Velocity, CDW
Phil Taylor, Director and CTO, Digital Velocity, CDW
The future of technology is here now, and it can be intimidating, even to the most seasoned tech veteran. As customers and stakeholders demand more, we need to build more speed and agility into our IT organizations. To build for today and to be ready for anything in the future, we must adopt new patterns and practices that address change permanently, as the new status quo. In this session, hear more about what is driving the need for change and why, the foundational aspects of technology patterns you can adopt that allow for agility at a limitless scale, and how transforming IT in your own business may not be as far off as you think.
1:20 p.m. - 1:30 p.m.
Wrap-Up and Key Takeaways
Chris Mierzwa, CTO, Sirius, a CDW company
Ricky Ribeiro, Editorial Director, BizTech Magazine
1:30 p.m. - 2:30 p.m.
Lunch With CDW
Cap off your experience with lunch with representatives from CDW account teams.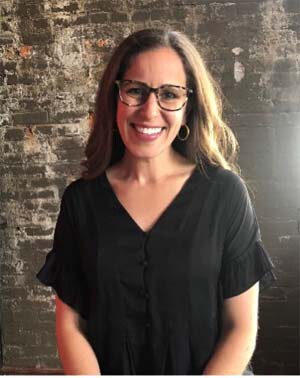 Taylor Amerman
Senior Manager, Global Social Impact, CDW
Taylor Amerman is CDW's global social impact lead, directing the company's efforts to empower our communities to reach their unlimited potential. 
This includes evidence-based strategies to address digital equity through access to technology, STEAM education, digital literacy and workforce development initiatives to create a diverse, inclusive and equitable workforce in the technology industry. Prior to joining CDW in 2021, Taylor led Brown-Forman's alcohol responsibility efforts to foster a responsible drinking culture. She created and launched the Pause Campaign to prevent drunk driving, prevent underage access and consumption, support addiction recovery, support bystander intervention, make moderation aspirational, and respect the choice not to drink. Taylor earned a bachelor's degree in accounting from the University of Kentucky and a master's degree in corporate social responsibility from the University of Nottingham in England, as well as a Master of Business Administration degree from the Fuqua School of Business at Duke University. She currently serves on the board of directors for Volunteers of America Mid-States and the Louisville Metro Parks Advisory Commission. She has been a big sister through Big Brothers Big Sisters of America for 10 years and a court appointed special advocate. She was named one of Louisville's 40 Under 40 in 2017 by Louisville Business Fire and the 2016 Outstanding Young Professional of the Year through the Young Professionals Association of Louisville.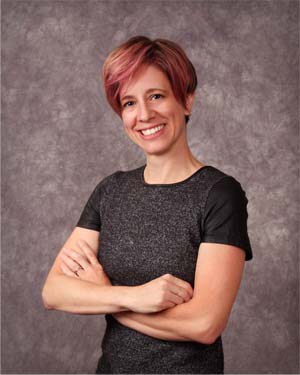 Tara Barbieri
Vice President, Integrated Services Orchestration, CDW
Tara Barbieri is vice president of integrated services orchestration for CDW. 
Barbieri is responsible for the development, management and governance of CDW services. Orchestration teams include research and development, new service launch, governance and compliance, services operations, and service partner management. The team provides critical transition support from services sales to services delivery. Barbieri joined CDW•G in September 2003. She was promoted in August 2006 and served as director of program sales until transitioning to director of capture in April 2016. In that role, Barbieri was responsible for leading a team of more than 75 opportunity pursuit professionals that focused on winning the largest, most strategic contracts for CDW and CDW•G. Her team handled demand generation, opportunity development, capture strategies, proposal preparation and contract negotiations for all segments of the CDW business. Before working at CDW•G, Barbieri's career spanned nearly a decade, including roles as an account manager and concluding as director of contracts for MicroWarehouse, a direct reseller of branded IT products and services to businesses. Barbieri graduated from Charter Oak State College with a bachelor's degree in business administration and management and from Quinnipiac University with a master's degree in business administration. She is the executive sponsor for CDW's Business Resource Alliance Valuing Equality (BRAVE), whose mission is to enhance the work environment, provide networking opportunities and promote activities that help our LGBTQ+ coworkers and allies reach their full professional potential.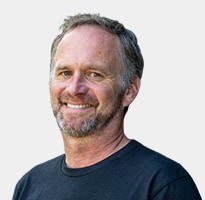 Andrew Cadwell
Vice President, Digital Velocity, CDW
Andrew Cadwell is vice president of digital velocity solutions for CDW. Andrew is responsible for the digital velocity solutions team, focusing on cloud-native services, software development 
and data orchestration capabilities, including advisory, consulting and development services. Prior to joining CDW, Andrew was founder, managing partner and CEO at IGNW, a leading provider of cloud-native professional services, which was acquired by CDW in July 2020. Before IGNW, Andrew was president at Presidio and vice president at INX. Andrew attended the University of Utah. He is a member of the Society for Information Management.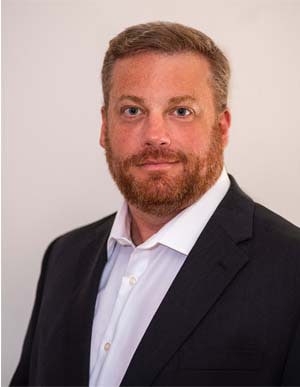 Mark Ciszek
IT Platform and Delivery Manager, Briggs & Stratton
Mark Ciszek is an IT platform and delivery manager with Briggs & Stratton. 
In this role, he partners with business leaders and valued ecosystem partners to plan and deliver solutions that support corporate, division, and department strategies and goals. Ciszek has more than 20 years of experience managing and operating information technologies in the manufacturing and consumer goods industries. He graduated with a bachelor's degree in science management from Cardinal Stritch University.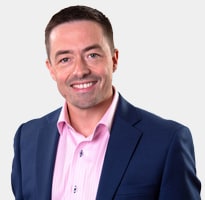 Andrew J. Eccles
Senior Vice President, Integrated Technology Solutions, CDW
Andrew J. Eccles is senior vice president of integrated technology solutions responsible for CDW's technology solutions teams focusing on cloud, cybersecurity, data center, digital workspace, networking, software and CDW Amplified™ Services. 
Prior to moving to the United States with CDW in 2018, Eccles was chief technology officer and vice president for CDW's international business in the United Kingdom, where he defined a new research and design model to support the creation and sale of IT services, and he devised a suite of cloud services products that now deliver production IT platforms for a wide range of businesses, including several iconic brands. Eccles began his career in technology holding various positions with systems integrators including ICL, Fujitsu and Serco. Before assuming his current role in July 2020, Eccles served as general manager and chief technology officer of services for CDW where he was responsible for advancing CDW's U.S. integrated services strategy and leading the solutions and services strategy for CDW's United Kingdom and international markets. Eccles is accredited with many technology providers, including Cisco, EMC, Microsoft, NetApp, VMware, Citrix and Amazon Web Services, with certifications ranging from development and design to architecture and engineering.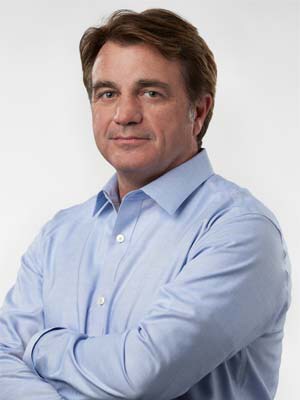 John Fanelli
Vice President, Enterprise Software Business, NVIDIA
John Fanelli is vice president of the NVIDIA enterprise software business. 
He is responsible for product management, product marketing and virtualization alliances. With over 20 years of marketing experience, Fanelli has led teams at DataTorrent, Citrix, LeftHand Networks, Wind River, and Sun Microsystems. He holds a Master of Business Administration from Northwestern University, a master's degree in computer science from the Illinois Institute of Technology and a bachelor's degree in computer science from the University of Michigan.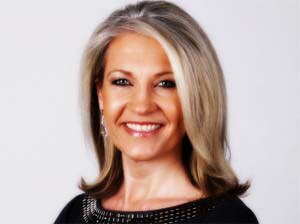 Jenni Flinders
Senior Vice President, Worldwide Partners and Alliances, NetApp
Jenni Flinders is the senior vice president of worldwide partners and alliances at NetApp. 
She has spent their career in channel sales and programming, including more than 10 years at Microsoft as part of the partner group. Her responsibilities at NetApp include developing the partner strategy and programs for three major geographic areas.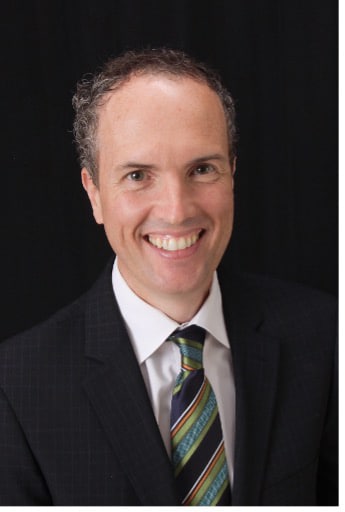 Kenny Holmes
Go-to-Market Leader, Fortinet
Kenny Holmes is the go-to-market leader for the Fortinet state, local and education business. 
He is an advocate and speaker with more than 25 years of dedicated service to the public sector. Holmes is an expert in cybersecurity with a background in cryptography. He holds a master's degree in computer engineering technology from the University of Southern Mississippi and an executive education certificate in strategy from Northwestern University. Holmes resides in the Chicago area with his wife, Heather, and 14-year-old daughter. In his spare time, he enjoys public speaking and training, flying, and is an influencer for the rights of girls and women with autism.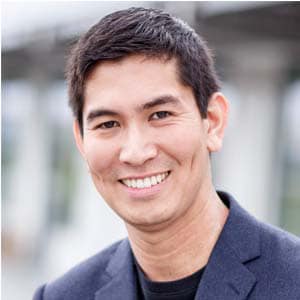 Dex Hunter-Torricke
Vice President, Global Communications and Public Engagement, Meta Oversight Board
With more than a decade working at the heart of the technology industry, Dex Hunter-Torricke has managed communications for some of the most-influential and admired Silicon Valley leaders and corporations of our day.
From 2012-2016, he led the executive communications team at Facebook and served as personal speechwriter for Mark Zuckerberg. He then went on to join SpaceX as senior director of communications. He is currently head of communications for the Oversight Board for Meta, the independent body that makes decisions on Facebook and Instagram's most challenging content issues. A natural storyteller, Dex has an arsenal of jaw-dropping, one-of-a-kind anecdotes that he uses to illustrate spellbinding lessons about moving to the middle of change to access opportunity, understanding connectivity as a universal force, and embracing the emergence of a global generation. On stage, Dex expertly combines his experience working for some of the world's most-innovative and technology-driven brands with his passion for social innovation to help companies shift towards a 21st century business methodology. With prized insight on framing local problems globally, Dex encourages CEOs and entry-level employees alike to move to the center of disruption to innovate and offers practical advice for finding success in a constantly changing world. In addition to working with Mark Zuckerberg and Elon Musk, Dex formerly served as Google's first executive speechwriter, supporting CEO Larry Page and Executive Chairman Eric Schmidt, and is a New York Times bestselling ghostwriter. He began his career at the United Nations in 2008 as a speechwriter and spokesperson for the office of UN Secretary-General Ban Ki-moon and holds a bachelor's degree in politics from University College London and a master's degree in Russian and East European Studies from the University of Oxford. In November 2016, Dex left his role as head of communications for SpaceX to pursue projects focused on global social change, serving as an independent strategic communications adviser for major technology companies and political leaders in the U.S. and UK. He is continuing to focus on ways to advance human rights and freedom of expression online as Vice President of the  Global Communications and Public Engagement, Meta Oversight Board.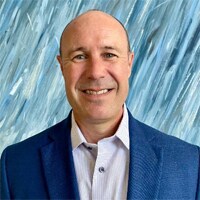 Tom Koppelman
Worldwide Vice President, Networking and Security Specialist Sales, VMware
Tom Koppelman leads the worldwide networking and security specialist sales team at VMware, encompassing two of the fastest growing businesses in the history of infrastructure software. 
His team helps customers execute a network-centric security approach across multicloud environments, delivering on the promise of consistent infrastructure and operations. With more than 25 years of sales management and leadership experience, Koppelman has run top-performing sales teams across the Americas as well as global accounts. He has been named executive sponsor on several strategic customer and partner accounts and is a sought-after keynote speaker for customer and industry events. He is invested in mentoring programs in inclusion and diversity, such as ElevateHER, Connected Black Professionals, and Leaders in Finance and Technology (LIFT). Koppelman earned a bachelor's degree from Bowling Green State University and currently resides in Phoenix with his wife and three adult children. In his spare time, he enjoys spending time with his family, hiking, biking, boating, golf and yoga.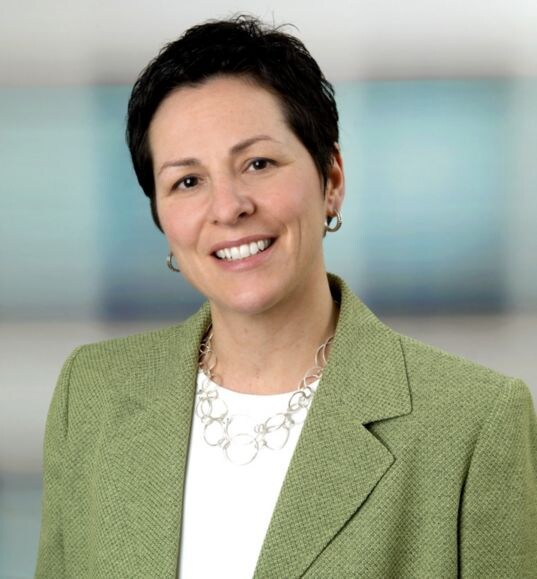 Christine A. Leahy
President and Chief Executive Officer
Christine A. Leahy is president & chief executive officer of CDW. 
Leahy is responsible for the strategic direction and performance of the company as well as leading the senior management team. Leahy has held numerous roles at CDW, most recently serving as chief revenue officer, where she was responsible for all customer-facing units of the company including its corporate, public, small business, international and integrated technology solutions organizations. Prior to that role, Leahy was senior vice president, international, where she led the development of the company's international strategy, including the acquisition of Kelway, now CDW UK, and was responsible for the performance of its international business. Leahy also was our chief legal officer/general counsel and corporate secretary. Prior to joining CDW in 2002 as the company's first general counsel, Leahy was a corporate partner in the Chicago office of Sidley Austin, an international business law firm. Leahy earned a bachelor's degree from Brown University and a J.D. from Boston College Law School. She completed the CEO Perspectives Program at Kellogg School of Management, Northwestern University, as well as the Women's Director Development Program at Kellogg. She currently serves on the board of directors for Target Corporation, Northwestern Memorial Hospital and Junior Achievement of Chicago. She is also a director of the Economic Club of Chicago and a member of both The Chicago Network and The Business Council. Leahy is a Past Chair and current member of the Board of Trustees of Children's Home and Aid. In addition, Leahy is a founder and a sponsor of CDW's Women's Opportunity Network, a business resource group that actively and strategically supports women's advancement at CDW.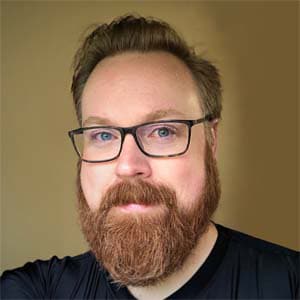 Jon Lehtinen
Director, Okta on Okta
Jon Lehtinen has 17 years of enterprise identity and access management experience, specializing in the strategy and execution of IAM transformation for global-scale organizations such as Thomson Reuters, General Electric and now Okta, where he owns the workforce, customer and federal identity implementations as director of Okta on Okta. 
As a presenter at dozens of conferences, Lehtinen has shared stories of how identity secures and enables new business capabilities. He has also published a book on practical identity management on Amazon Web Services and has served as an adviser to identity verification company Evident ID. Lehtinen is dedicated to the growth and maturity of IAM as a profession and serves on the board of directors of IDPro. He is also a member of (ISC)2, the OpenID Foundation, and Women in Identity.
Chris Mierzwa
CTO, Sirius, a CDW Company
Chris Mierzwa began his career at Hewlett Packard, working in the semiconductor test and measurement division.
In 1995, he joined IBM as a sales specialist for storage and RS/6000 servers, serving clients in the entertainment, education, and state and local government sectors. In 1998, Chris accepted a position as executive vice president of sales and marketing at Think Tank Systems, a value-added reseller startup that he helped build into a $40 million business. Chris joined Sirius in 2002 and has held a variety of roles in sales and pre-sales management, business development and product strategy. In his current role as CTO, he leverages his deep technical knowledge and marketplace awareness to call on client executives, speak on behalf of Sirius at various public events, research and recommend new technology partnerships, and advise on their integration into Sirius' various practices. He also represents Sirius on various partner, client and analyst executive councils. A 1992 graduate of Purdue University, Chris earned a dual degree in computer and electrical engineering. During his studies, he worked in the IBM co-op program as part of the company's vector processor development effort for high-performance computing in its mainframe labs. After graduation, Chris was awarded a full scholarship from the Defense Advanced Research Projects Agency to attend the University of Southern California, where he earned his master's degree in computer engineering in 1994. His research focused on advanced computer architectures and software design.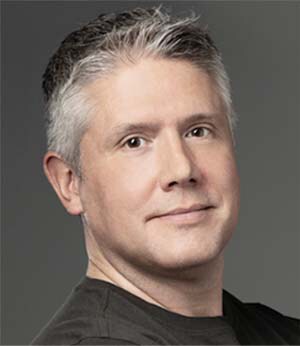 Darren Mowry
Managing Director, North America, Google Cloud
Darren Mowry is a managing director of Google Cloud. 
He currently leads Google's business in North America focused on helping startups, digital-native organizations and regional enterprises partner with Google to build amazing innovations and meet pressing business and technical needs with cloud technologies. In this role, he develops and drives the execution of an end-to-end, go-to-market strategy that includes sales and business development, pre-sales technical architecture and engineering, partner and channel impact, and scale-focused solutions to unlock Google's value for customers. Mowry is a high-energy, results-focused executive who brings a diverse background in technology, management consulting, and international sales and business development to cloud computing. He has a track record of building hypergrowth international sales organizations that scale quickly and bring an unparalleled customer experience to a diverse market segment of customers.
View More Speakers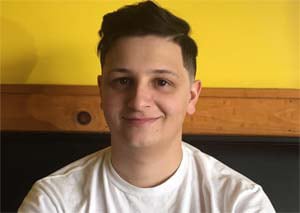 Jeremy Peterson
Network Analyst and Media Specialist, Information Technology Services, Albertus Magnus College
Jeremy Peterson is a network analyst and media coordinator for Albertus Magnus College, as well as the staff adviser for its esports program. 
In these roles, he assists the IT team to help support and realize the college's mission through the use of technology. Peterson has worked in multiple IT areas such as technical support, networking, audiovisual and telecommunications. He built the school's esports program from the ground up in 2020. Peterson graduated from Albertus in 2019 with a bachelor's degree in computer information systems and is currently studying for his master's in business administration with a focus on healthcare.
Alex Pope
Vice President, Global Edge Systems, Vertiv
Alex Pope is the vice president of global edge systems at Vertiv. 
He has spent 15 years at the company in various roles spanning marketing, strategy, channel and operations. Pope's experience includes six years of technical sales between earning a bachelor's degree in mechanical engineering and a master's degree in business administration, both from the University of Notre Dame.
Ricky Ribeiro
Editorial Director, BizTech Magazine
Ricky has been a content creator for more than 10 years with a strong background and emphasis in digital content and interactive storytelling.
For more than 10 years, Ricky has helped shape the evolving integrated content strategy for the tech magazine program, shepherding the program through different redesigns and the emergence of several new content types. When not immersed in all things health and IT, Ricky indulges his deep love of comic books, superheroes and video games.
Sanjay Sood
SVP and CTO, CDW
Sanjay Sood is senior vice president and chief technology officer for CDW. 
He is responsible for establishing the company's future technology vision and strategic direction, while building and implementing platforms to support customers, coworkers and partners. Sood joined CDW in 2020 and brings over 15 years of experience in driving innovative change within complex technology environments. He previously worked at HERE Technologies for over five years, where he most recently served as vice president/general manager of highly automated driving (HAD) with full accountability for the strategy, execution and rollout for a new global product line of high-definition maps to support self-driving vehicles, including both software and hardware development. Sood joined HERE Technologies as vice president of core map engineering in 2014 where he led a global engineering team powering a $1B+ location content business. Prior to working at HERE Technologies, Sood held senior positions at YP (formerly AT&T Interactive), leading product development for the consumer vertical which supported over 70M visitors per month across mobile and desktop. Earlier in his career, Sood worked on core algorithms for contextual search applications at Northwestern University's Intelligent Information Laboratory, out of which numerous technology startups were launched. Sood holds over a dozen patents for his work in machine learning, information retrieval and digital mapping. Sood earned both a bachelor's degree and a Ph.D. in computer science from Northwestern University. He currently serves as a board member for the Chicagoland Habitat for Humanity.
Justin Stahl
Vice President, Information Technology, Chicago Bears
Phil Taylor
Director and CTO, Digital Velocity, CDW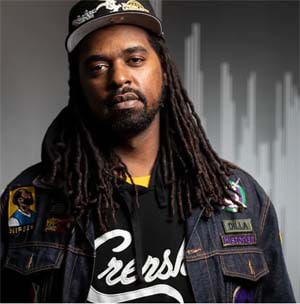 Shermann "Dilla" Thomas
CEO, Chicago Mahogany Tours
Voted Chicago Reader Magazine's 2021 Best Chicago TikTok account and Best Chicago Twitter account, Shermann "Dilla" Thomas is a public historian who is changing the game. 
Dilla, as he is affectionately called, is a fascinating blend of a modern historian, cultural worker, and public employee. A life-long resident of Chicago's south side Auburn-Gresham neighborhood, Dilla attended Calumet High School but graduated from Olive-Harvey Middle College, an alternative high school located in a branch of the city colleges. He went on to study English and African American studies at Eastern Illinois University, where he was initiated into Omega Psi Phi Fraternity, Inc. An employee of Chicago area power utility ComEd since 2011, Dilla began making TikTok videos to bond with one of his 7 children. What started as a way to engage with his children, has led to Dilla becoming an award-winning historian and social media influencer for the city of Chicago and beyond. Public Narrative has named Dilla the 2022 Studs Terkel Uplifting Voice recipient and Choose Chicago has named him 2022 Tourism Ambassador of the Year. The Chicago Public Library has awarded Dilla the 21st Century Award for his recent achievements in promoting Chicago to the world. Dilla has been independently studying the history of Chicago for over 20 years, and his candid and truthful reflection of that history can be felt in his videos and presentations. His name on social media, @6figga_dilla, comes from his love of the employment trades, as he believes that you can reach monetary success (or six figures) there just as quickly as if you become a doctor or a lawyer. Dilla is a name given to him by his mother. Dilla's focus is aimed squarely at underexposed aspects of all of Chicago while expressing it from a Black perspective at times. His work continually reveals the rich tapestry of Chicago's overall history. Anchored in the background as the son of a police officer, Dilla's philosophy is "Everything Dope about America comes from Chicago, the greatest city on earth."