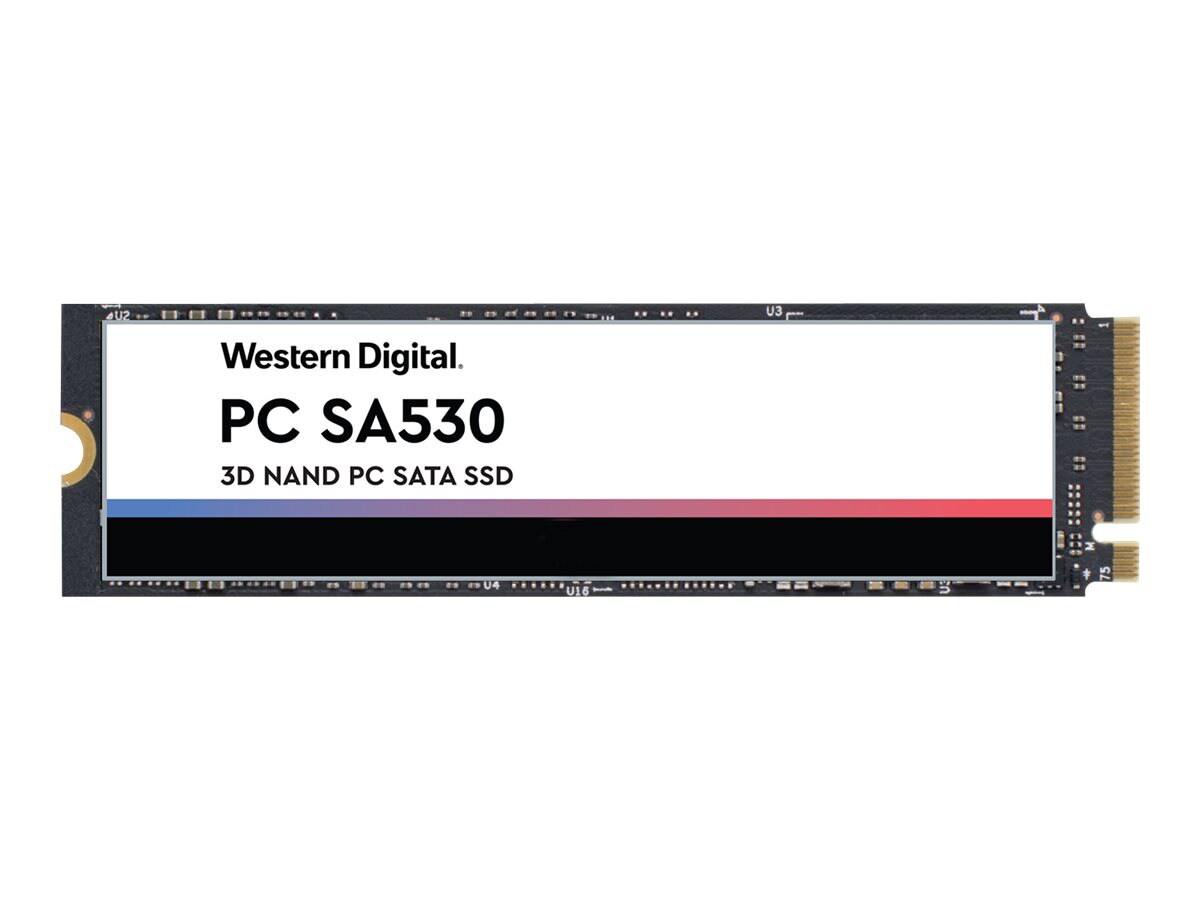 Quick tech specs
View All
Know your gear
Based on Western Digital 96-layer 3D NAND, the Western Digital PC SA530 3D NAND SATA SSD delivers high performance, high capacity, and superior endurance.

The Western Digital PC SA530 combines Western Digital's 96-layer 3D NAND technology with proven SSD platform. It also incorporates nCache 2.0, a tiered caching technology designed to improve responsiveness for corporate and consumer workloads. nCache 2.0 uses a combination of both SLC (single level cell) and TLC flash blocks to improve endurance, increase efficiency, and boost performance. Writing data first to the SLC cache reduces write amplification on the TLC blocks.

The Western Digital PC SA530 is optimized for the demanding power management requirements of ultra-thin and small form factor products. It features Device Sleep (DEVSLP), more frequent use of low-power modes, and faster transitions between various power modes.