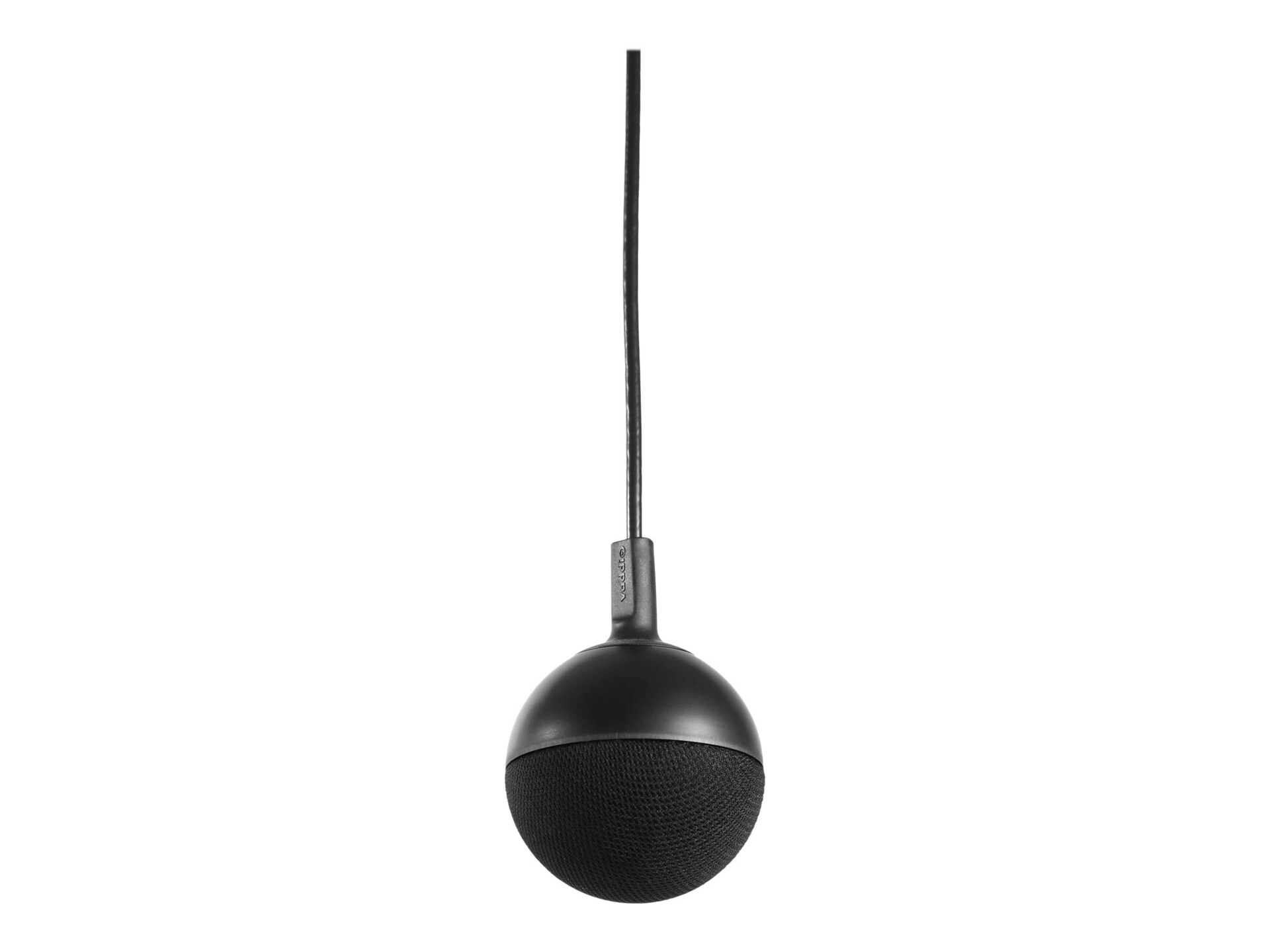 Quick tech specs
Ceiling microphone
Dante networked ceiling microphone
Overhead microphone
Vaddio 3 Year Warranty
View All
Know your gear
EasyIP CeilingMIC D complements most interiors with its sleek design featuring smooth lines and quality acoustical fabric wrap. These overhead microphones are a great alternative to a custom installation or table microphones. Ceiling-mounted microphones create a clean look in your conference room or meeting space and eliminate table clutter. Vaddio's EasyIP CeilingMIC D is ideal for drop tile ceilings and open-ceiling environments as well.

With full 360-degree pickup coverage, one EasyIP CeilingMIC D provides excellent coverage for an average size meeting room table. Each EasyIP CeilingMIC D unit delivers the performance of three microphone elements built into a single pendant hanging enclosure. Each unidirectional cardioid microphone element is equipped with integrated echo cancellation and Digital Signal Processing (DSP), including equalization, filtering and automatic gain control (AGC).

With its plug-and-play design, installation is as simple as connecting a CAT 5e cable between the network switch PoE port and the EasyIP CeilingMIC D microphone receiver. Power, control and audio are all incorporated into the single cable.