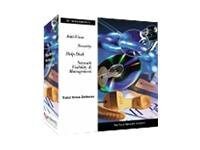 Know your gear
For many businesses today, their networks are their livelihood. For the rest, the network is merely their most important mission-critical asset. Computer viruses are the most common and most costly threats to computer networks today. With more than 300 new viruses discovered each month, and the most prevalent viruses spreading around the globe in a matter of hours, does it make sense to have anything less than a total virus defense?

To effectively combat the ever-changing virus threat, you should establish an anti-virus policy. Most companies today understand the need for virus protection. But fewer have put virus defenses in place at all possible entry points. Today's fast-moving worms and mass-mailing viruses make it necessary to establish a policy of total coverage and to maintain 95% or better compliance with that policy. Because even one unprotected computer on the network can lead to an eruption of worm or mass-mailer activity, total protection is the only effective defense.

Most companies need protection at the desktop, file server, groupware server, and Internet gateway. Total Virus Defense offers industry-leading protection for each of these four network tiers. It includes WebShield for Internet gateway protection, GroupShield for groupware server protection, NetShield for file server protection, and VirusScan for desktop protection.


Contact Sales Assistance
(800) 800-4239
,
Monday-Friday 7am-7:30pm CT
Software Details
(v. 4.5)
50 nodes
Win
AIX
SCO UNIX
English
subscription license (2 years)
Linux
NW
HP-UX
Solaris
View Tech Specs