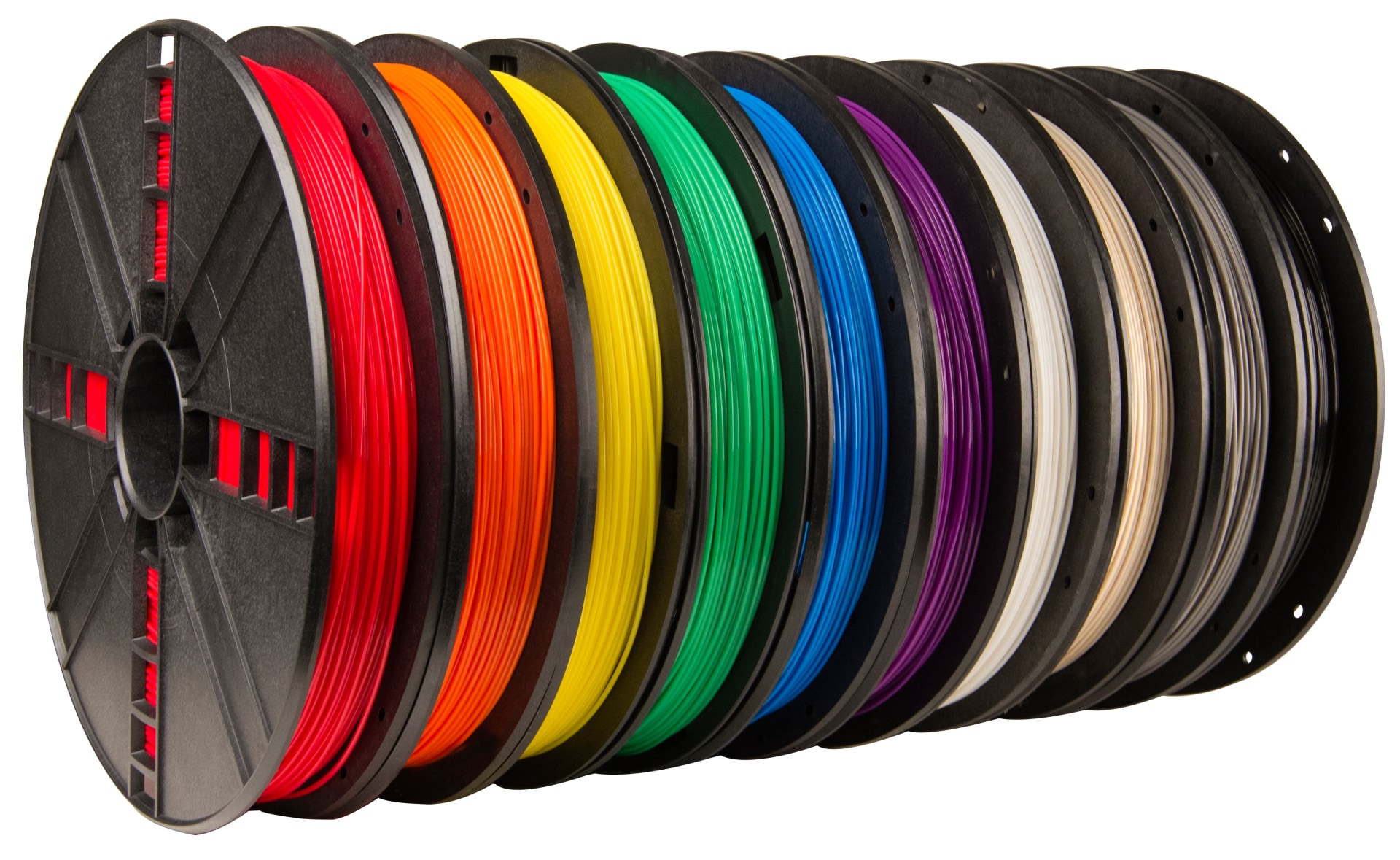 Quick tech specs
2lb spool PLA filament
For MakerBot Replicator 2
MakerBot Replicator Z18
1.75mm width
MakerBot Replicator (5th Generation)
View All
Know your gear

Includes 1 roll each of the following Large PLA Filaments: True Red, True Orange, True Yellow, True Green, True Blue, True Purple, True White, True Black, Warm Gray, Cool Gray

MakerBot PLA Filament is the best and most consistent filament for the MakerBot® Replicator 3D Printers.

MakerBot PLA Filament is a bioplastic derived from corn. It's guaranteed to have no heavy metals phthalates, or BPA.

Each filament color is comprehensively quality tested at both 100-micron and 200- micron layer resolutions on MakerBot Replicator 3D Printers to verify it will perform every feature that MakerBot® MakerWareTM software offers and reliably slice and print every type of 3D model.

If you're new to 3D printing, MakerBot PLA Filament is a good material to start with because it's easy to use and performs well on most prints. MakerBot PLA Filament adheres well to acrylic and to blue painter's tape.