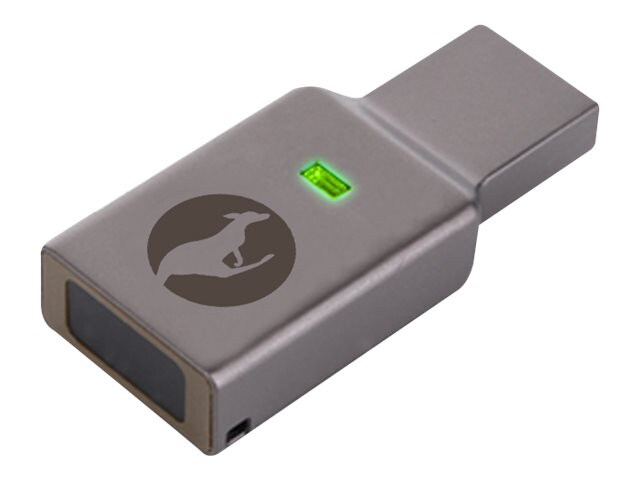 Quick tech specs
View All
Know your gear
The Defender LifePlanner is a unique, personal, encrypted life organizer for storing, organizing and securing all of your personal digital information. Organize and secure everything from your finances, banking and investments, to your doctors, pharmacists, medications, retirement, estate planning and everything in between.

This convenient patented organizer allows you to enter at your own discretion, all of your personal information - away from the internet and solely in your control. The LifePlanner secures your data with Kanguru's highly-sophisticated, military grade, AES 256-Bit hardware encryption within the palm of your hand, using biometric fingerprint technology. All of your data is secured on Kanguru's military grade hardware encrypted device so you can take it with you. Simply tap with your finger or enter your password to log-in, and view on nearly any computer under full hardware encryption, whether on or off the internet, wherever you go.

Organize all of your investment information, banking, passwords, account numbers, doctor/pharmacist contact information, medications, savings accounts, real estate, wills, trusts, taxes, education planning - whatever you want to organize, all in one convenient place. The possibilities are endless and all up to you, putting you in complete control of your data.

If you like the sound of organizing all of your personal life digital assets in one convenient, safe location, then the Defender LifePlanner is ideal for you. Put it in a safe, carry it with you, or plan to pass along to your children. If you have concerns with entering all of your personal information over internet online servers where your data could be vulnerable, then the Defender LifePlanner is perfect for you.