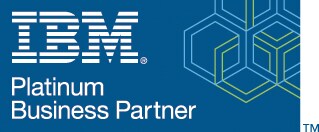 IBM Cognos Express Administrator - license (1 month)
Mfg.Part: D17MALL | CDW Part: 4070303 | UNSPSC: 43232314 span >
IBM Cognos Express Administrator - license (1 month)
Product Overview
Main Features
License (1 month)
1 authorized user
Passport Advantage Express
Win
IBM Cognos Express Administrator - license (1 month) is rated out of 5 by 1.
Rated 4 out of 5
by
ProgramAnalyst22
from
Needs a little bit of tuning but once setup and tuned correctly it's very stable.​
Valuable Features:* Building complex custom reports* Bursting to specified users* Data Warehouse accessible to users to quickly build their own reportsImprovements to My Organization:Dashboards on KPI, scoring vs targets.Room for Improvement:Nothing I can think of now.Use of Solution:2 years.Deployment Issues:No issues encountered.Stability Issues:Needs a little bit of tuning, once setup and tuned correctly it's very stable.Scalability Issues:No issues encountered.Customer Service:Very good. Direct access to top qualified resources.Technical Support:Top professionals.Previous Solutions:Former version of Cognos (Impromptu) back in the past.Initial Setup:Not really complex, needs to answer basic setup questions (Database server addresses, Active directory and so on...)Implementation Team:In-house (did it myself).ROI:Difficult to evaluate on a cash basis. The real benefit is more related to knowledge, data precision, and the help to orientate business decision.Cost and Licensing Advice:Original setup would be around $15k (don"t forget hardware requirements). Roughly around $5 a day (working day).You could divide that by the number of licenses you own... Also, in our case, one person full time to pursue development and to be in charge of everything related to Cognos.Other Solutions Considered:The company looked for other products but decided to go with Cognos Express.Other Advice:Be prepared, highlight and prioritize what you need/want to achieve. Then focus on one specific topic and build around it. Don't try to go to fast. Stay up to date. Learn then new features and use them if you can.Disclaimer: I am a real user, and this review is based on my own experience and opinions.
Date published: 2014-12-23
To Top