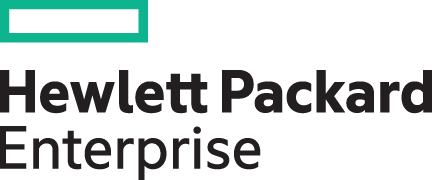 HP Operations Manager 8.10 for Windows - user manual
Mfg.Part: T4633CJ | CDW Part: 1791071 | UNSPSC: 55101521
HP Operations Manager 8.10 for Windows - user manual
Product Overview
Marketing description is not available.
HP Operations Manager 8.10 for Windows - user manual is rated out of 5 by 1.
Rated 4 out of 5
by
Mike Duffy
from
A mature product that looks after all our servers.
Valuable Features:This is a mature product. There is good support from HPE and it involves constant updates. There is a path to move on to the next product.Improvements to My Organization:It's our monitor of managers. It's our monitoring tool and it looks after all our servers.Room for Improvement:At the moment, I don't know what the roadmap is for this solution. There's a product that's been out for two or three years now, called Operations Bridge. There is a migration path to that, but it's not an obvious one. HPE has not made that obvious to us, so I'm trying to find out how we move on.The product and the UI need updating. Everything about the user experience needs updating. I work at the other end, which is the more technical end, and I like what it does. But when a user sees a GUI that looks like it was written in the 1970s, it doesn't fill them with any confidence. It needs more dashboards, more graphs, and more everything that management wants to see.Use of Solution:We've had this solution for 12-13 years.Deployment Issues:It's fairly complex deployment, even though it's supposed to work out-of-the-box. It's a product that can be tailored. It probably will work straightaway, but if you want to get the best out of it, you've got to change it to suit your environments.Stability Issues:It's a mature product and has good stability.Scalability Issues:The product has good scalability. We've gone from 100 to 700 servers without any hiccups. It's a very scalable product.Technical Support:I have used technical support. They are good; perfect. We don't raise many cases, but when we do raise cases, it's good. They are the same as any other company. It's just support at the end of the day.There is an issue at the moment with HPE, in that their support for this product has moved over to Sofia, Bulgaria. That can pose its own problems, but it's like anything that's off-shored. It's going to take a little bit longer, and you have to accept a few more difficulties when you're trying to explain problems or reject solutions.Other Solutions Considered:I've looked at Moogsoft and Nagios as alternative products. There are lots and lots of other ones out there. I'm not sure if we will stay with HPE.We've got a very mature product that would be awful to try and replace. However, if we don't get what we want out of it, and we can't go forward with it, then the new kid on the block will just come in and slot straight in.Other Advice:When selecting a vendor, I look for attention to the customer and the support you're going to get when you're going through this. If we do move, it will be a fairly fraught experience. We want to be confident that either HPE or another vendor will be behind us and helping us down that path.I've been working with it for 15 years, and I know how powerful it is. If you spoke to some of our end-users, they probably wouldn't even mark it, because they don't even use it. They don't use the interface, because they don't like it. There are so many other things on the market now.Disclaimer: I am a real user, and this review is based on my own experience and opinions.
Date published: 2017-01-08