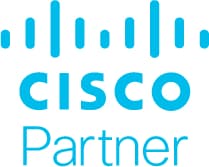 CISCO TIDAL ENTERPRISE SCHEDULER
Mfg.Part: AS-AOS-CNSLT-1-10K | CDW Part: 2225925
CISCO TIDAL ENTERPRISE SCHEDULER
CISCO TIDAL ENTERPRISE SCHEDULER is rated out of 5 by 1.
Rated 5 out of 5
by
Olaf
from
Tidal is a simple complete scheduler for all platforms
Tidal is a simple complete scheduler for all operating system platforms allowing you to orchestrate batch, webservice (SOA), and SFTP processess from a single point of control for a global enterprise.The E-Business Suite adapter for Oracle's ERP has been especially useful to us allowing us to orchestrate Informatica ETL outbounds and inbound data feeds with our ERP solution.For smaller companies, the job-based option allows you access to all the features at a lower cost that server based licensing allowing you to use the scheduler to full advantage and pay as you go increasing your job limit year by year if necessary. Tidal also monitors your application servers and databases and file systems for availability so that you run jobs only when they can succeed; thus avoiding failures due to databases or servers being down when jobs attempt to run.The product is stable and a solid performer for operations, developers, business analysts, and end-users who need to submit jobs adhoc without having access to the machines directly to do so. SOX controls are in place for security and audit history to allow you to know exactly who ran which job when. Especially if you are an ERP or Informatica customer, this is a complementary tool that drives a lot of saving by running jobs only when they can succeed.
Date published: 2014-08-26