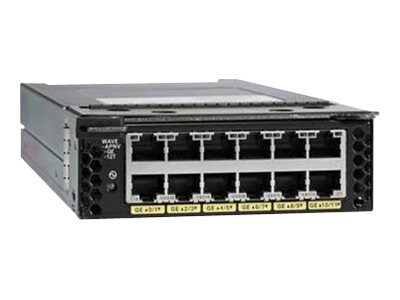 Quick tech specs
Expansion module
12 ports
7541
8541
GigE
for Wide Area Virtualization Engine 694
7571
View All
Know your gear
Concepts like Bring-your-own-device (BYOD) initiatives and solutions such as virtual desktop infrastructure (VDI) have increased traffic growth in organizations. To handle the exponential traffic growth, customers are adopting WAN optimization more rapidly than ever.

For example, until a few years ago, users in organizations had only desktop PCs or laptop computers for their day-to-day functions. Today, the same users also have smart phones, and perhaps tablet devices, too. They use combinations of these devices to access their applications such as email and their virtual desktops. As a result, the amount of traffic between branch offices and data centers using the existing set of applications has increased by 300 percent.

Organizations are in the process of building virtualized data centers while continuing to use their existing physical data centers. To optimize application traffic in these virtual data centers, organizations want to provision virtual WAN optimization resources elastically, and at the same time they want to continue to use their existing physical WAN optimization devices.

Additionally, customers want to bind their applications to WAN optimization resources for better control and isolation and to increase the benefits of WAN optimization. To add WAN optimization capacity, currently available solutions require close coordination between the network team and other IT teams because network topology changes are needed.

To address these customer needs and challenges, Cisco AppNav technology and associated modules offer dedicated, purpose-built hardware that enables on-demand elastic provisioning and pooling of WAN optimization resources, providing more robust virtualization, control, and management capabilities and enabling a more natural migration to the cloud, with the simplicity of an in-path solution and the scalability of an off-path solution. With Cisco AppNav, the agile and optimized WAN has cloud connectivity and end-to-end standards-based secure application delivery.