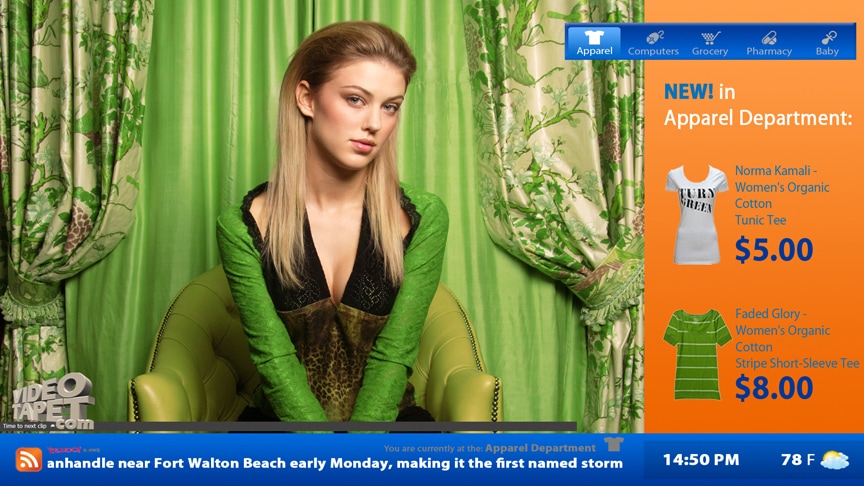 Know your gear
C-nario Messenger is a complete digital signage display, distribution and management platform for informational, educational and commercial messaging.

C-nario Messenger constitutes a full end-to-end digital signage software solution, creating an industry first all-in-one digital signage content management platform.
C-nario Messenger enables creation, management, monitoring and control of digital signage networks through easy-to-follow steps that provide low total cost of ownership.

Why C-nario Messenger Digital Signage Software ?
Better-than-broadcast quality playback in any shape,size and screen resolution

Content creation tools, including real time composition

Innovative tools for easy layout creation and management of digital signage displays

Multi-scheduling methods

Database solutions and workflows that reduce costs

Robust content distribution that saves operation time and costs

Open architecture with smart plug-ins that provides a seamless integration of C-nario's digital signage software with all external systems,dynamic data feeds and
interactive sources.

Bi-directional communication for higher control and monitoring

Extensive web-based tools

Highest Quality Playback
Smooth, pixel-perfect playback quality including full support for HD, multi-zone,
multi-layer and multi-display in any shape,resolution and size with pixel-perfect quality

Digital Signage Content Creation
Creation of layouts has never been easier! Create dynamic layouts using a simple drag and drop interface. C-nario Messenger provides a variety of tools for content creation and management including real time content composition from a variety of sources. For example (RSS,Web feeds,Database, SMS, live broadcasts and interactive sources) integrated into one unified layout on a pre-defined graphic template.

Scheduling
C-nario's Messenger provides several scheduling methods that have been tailor- made to fit your digital signage needs:loop-based, rule-based, sales-driven, and more.

Network Distribution and Display
Provides easy network distribution. Content can be multi-casted to multiple locations with minimal time and cost

Provides a unique method to communicate with players using a portable device when there are no standard communication methods available,

Provides a smart, optimized and scalable solution that enables you to select the preferred network distribution to fit your specific needs and bandwidth limitations

Plug-in technology

Control, Monitoring and Reporting
Across-the-board control, monitoring and real-time reporting, live snapshots, alerts and auto-recovery keeps you in control wherever you are of all your digital signage activities all the time.