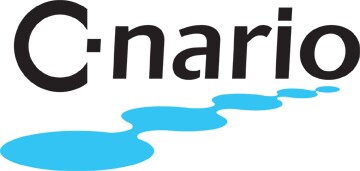 Know your gear
External sources are needed to enhance the signage impact, be it live feeds or constantly updating data from the web or a local database. In other cases special non-standard access to dynamic feed is required. To achieve this, C-nario Messenger can incorporate custom items into the user interface specifically designed for the end-userfs needs. Such a custom item has user specified user interface designed to support the specific needs and workflows. C-nario Messenger Custom Item technology is used to render, in real time, at the player's end text, images and video driving their data from external data sources. C-nario custom item infrastructure includes the following elements:

Works as a plug-in without the need for version updates or changes in the Signage application.

A custom made GUI tailored to present and use customer specific business objects and workflows.

Creates rendered text, images and video1 in real time at the player's end based on the definitions created at the central database.

No installation required.

No need for signage application software update when new plug-ins are introduced.

Easy to create and implement.

C-nario Messenger includes various generic off]the]shelf custom items, which can retrieve information from external data sources from the Web (HTML, XML and RSS), Databases, including SQL server , Informix, ODBC, XLS, CSV, TXT, Thomson Reuters financial services access and more. In addition, using C-nario unique open architecture technology, any external data source can be integrated to the system. Development of new Custom Items can be handled by customerfs team, third party or by C-nario experienced plug-in development team.

C-nario technology support ein flightf changes, for example, the stock ticker in NYSE changes symbol values when it moves across the screen. Another important feature is the option to replace low resolution files from the source in high resolution media items. C-nario custom item for GPS integration, it is a good example how a custom item provide the content creator with a business related GUI. When sent to player, Items play when in defined proximity of the selected coordinates on the map.