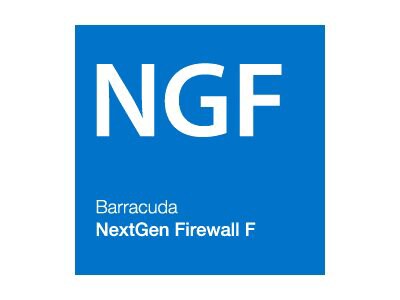 Know your gear
The Barracuda NextGen Firewall Virtual Appliance for Amazon Web Services allows customers to effectively protect their server infrastructures in the cloud. The Barracuda NextGen Firewall is an enterprise-grade next-generation firewall that was purpose-built for efficient deployment and operation within dispersed, highly dynamic, and security-critical network environments. Beyond its powerful network firewall, IPS, and VPN technologies, the Barracuda NextGen Firewall integrates a comprehensive set of next-generation firewall technologies, including comprehensive Application Control, availability, traffic and other technologies.

The Barracuda NextGen Firewall gives administrators granular control over applications, allowing them to define rules for forwarding data traffic using the best respective transmission channels based on type of application, user, content, time of day, and geographical location. The Barracuda NextGen Firewall allows organizations to prioritize traffic by limiting or restricting access to non-business-related applications and network traffic, even when encrypted.

The Barracuda NextGen Firewall Intrusion Detection and Prevention System (IDS/IPS) strongly enhances network security by providing complete and comprehensive real-time network protection against a broad range of network threats, vulnerabilities, exploits, and exposures in operating systems, applications, and databases preventing network attacks such as SQL injections and arbitrary code executions.

The Barracuda NextGen Firewall incorporates advanced site-to-site and client-to-site VPN capabilities, using both SSL and IPsec protocols to ensure remote users can easily and securely access network resources without complex client configuration and management.


Contact Sales Assistance
(800) 800-4239
,
Monday-Friday 7am-7:30pm CT
Software Details
Subscription license (1 year)
View Tech Specs