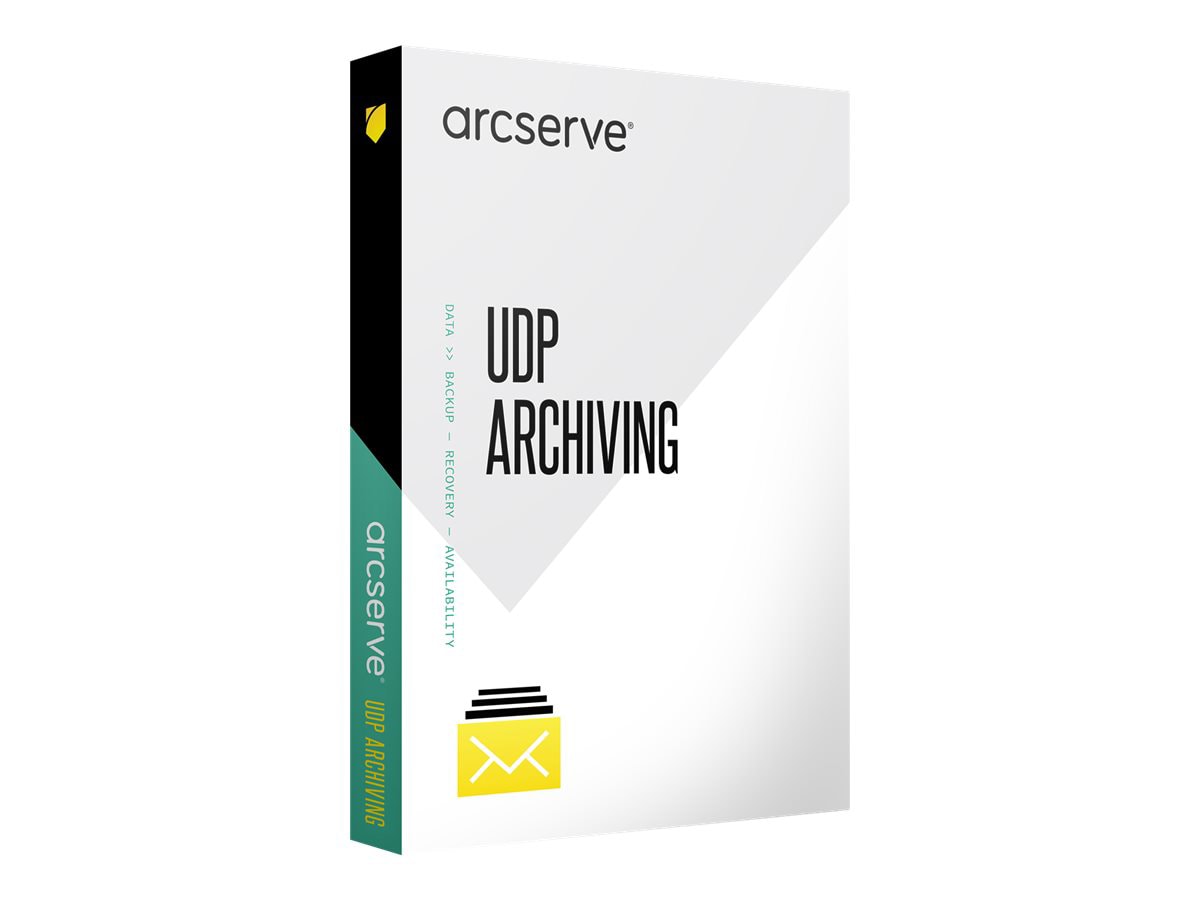 Software Details
Subscription license (1 year)
hosted
5 TB storage space
Arcserve OLP
View Tech Specs
Know your gear
Arcserve UDP Archiving protects your vital email records and simplifies compliance, no matter where your email archive lives - on-premise or in a private or public cloud.

Email is flexible and convenient - often serving as an organization's primary written communication channel. As such, more than half of an organization's' confidential information is stored in email form, which, when paired with stringent email retention policies, creates momentous challenges for IT departments. Not only must admins protect valuable email records, they must also address storage costs and deliver against legal, regulatory, and corporate governance requirements.

Arcserve UDP Archiving resolves these business challenges, giving small and overstretched IT teams the ability to manage their entire data protection and email archiving strategies through a single, elegantly simple user console.