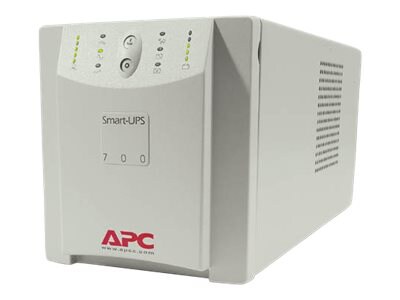 Know your gear
The Naval Safety Center reports most commercial electric equipment is unsuitable for use in the Navy's ungrounded shipboard power system (Ref: COMNAVSAFECEN NORFOLK VA 280836FEB94). As the market leader in the UPS industry, American Power Conversion decided to resolve the safety issue, and develop the Smart-UPS Shipboard Series. This is a modified COTS (commercial-off-the-shelf) UPS specifically designed to operate safely aboard ships and submarines. NSWCCD-SSES Philadelphia tested this unit to ensure it met all the navy shipboard electrical safety standards. Additionally, this unit meets DC resistance requirements

The Smart-UPS Shipboard Series includes a double-pole circuit breaker that will protect lines from overload and a double-pole power switch to insure the attached load is completely removed from the input power lines. These are necessary because a ship generates Delta power causing both power lines to be 'hot'.



CellGuardandtm; Intelligent Battery Management improves reliability and extends battery life. SmartSlotandtm; internal accessory slot allows you to install optional accessory boards to customize and enhance the performance of your APC Smart-UPS. PowerChute® plus software provides extensive UPS power management and diagnostics. The QuickSwapandtm; user replaceable battery replacement system allows you to replace batteries on site, while the system is up and running.



Contact Sales Assistance
(800) 800-4239
,
Monday-Friday 7am-7:30pm CT