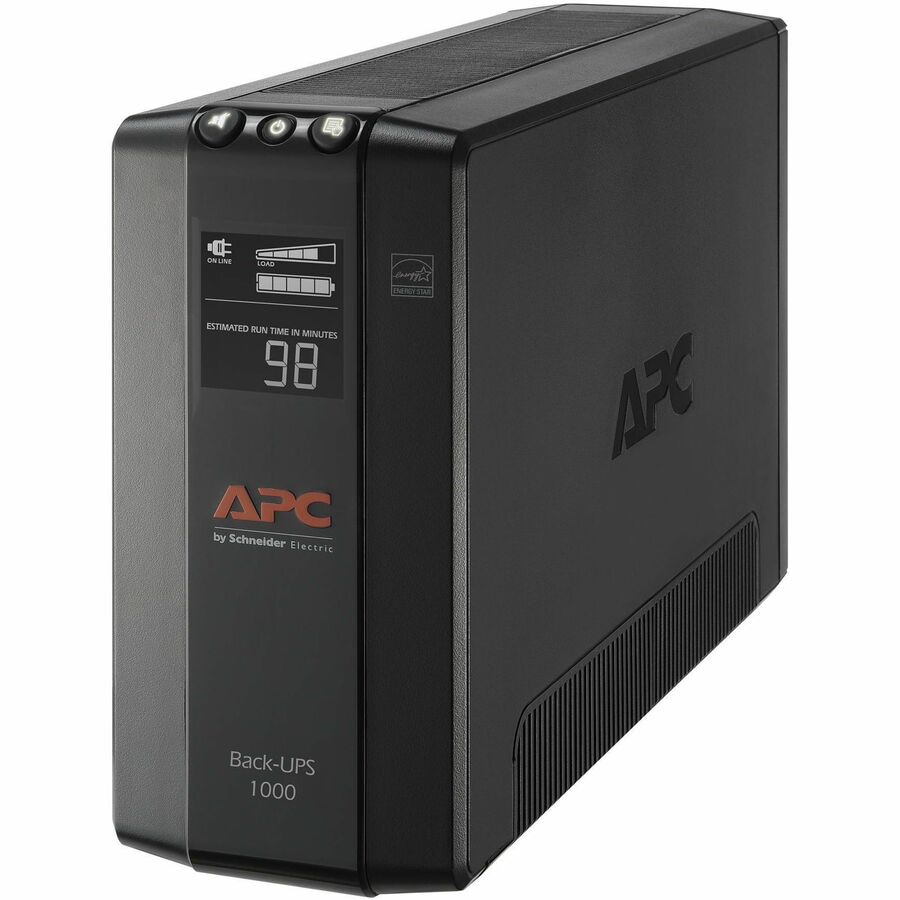 Quick tech specs
Premium battery backup and surge protection for computers,wireless networking devices,gaming consoles,TVs and security devices
8 Outlets (4 Battery Backup and Surge,4 Surge Protection only)
Configure settings with LCD screen or included software
Line interactive UPS
3-year APC warranty
1000VA / 600W power capacity
6' power cord
AVR corrects utility voltage
$250,000 lifetime equipment protection policy
View All
Know your gear
Stay Connected and Productive with APC Back-UPS Pro Compact
Protect computers, wireless routers, IOT devices, and security systems with the APC Back-UPS Pro Compact 1000VA. APC Back-UPS Pro Compact provide backup battery power during power outages and continuously safeguard devices from fluctuating power conditions and surges.
Backup Power and Surge Protection
This compact tower UPS is designed for workstations, monitors and network devices. Automatic Voltage Regulation (AVR) instantly corrects high/low voltage fluctuations so connected devices receive consistent power.
Compact Tower Design
The APC compact tower UPS is significantly smaller and lighter than other tower models, allowing for convenient use and installation while still providing quality power protection.
Consistent and Reliable Connectivity
With 8 outlets, this desktop UPS (uninterruptible power supply) provides seamless battery power to connected electronics. The 600w capacity is ideal for workstations and additional electronics, keeping you connected and productive during power fluctuations.
Easily Configure Settings
Use the three soft-touch buttons on the front to easily configure settings. Included PowerChute software is available to set up automatic graceful shutdown of a connected PC in the event of an extended power outage. Audible alarms provide notification of changing utility power and UPS conditions. Audible alarms can be muted.
Easy to Read LCD Display
The LCD Display provides details concerning power-load of connected devices, battery runtime based on connected devices, the power level of the battery and more.
Data Line Protection
2 RJ-45 data ports are in the back to protect DSL, modem or fax lines from potentially harmful power surges. 2 coaxial ports are also in the back of the UPS for additional protection.
Guaranteed Surge Protection
This computer backup offers lifetime guaranteed surge protection with a $250,000 equipment protection policy.
Package Contains
UPS, USB cable and user manual