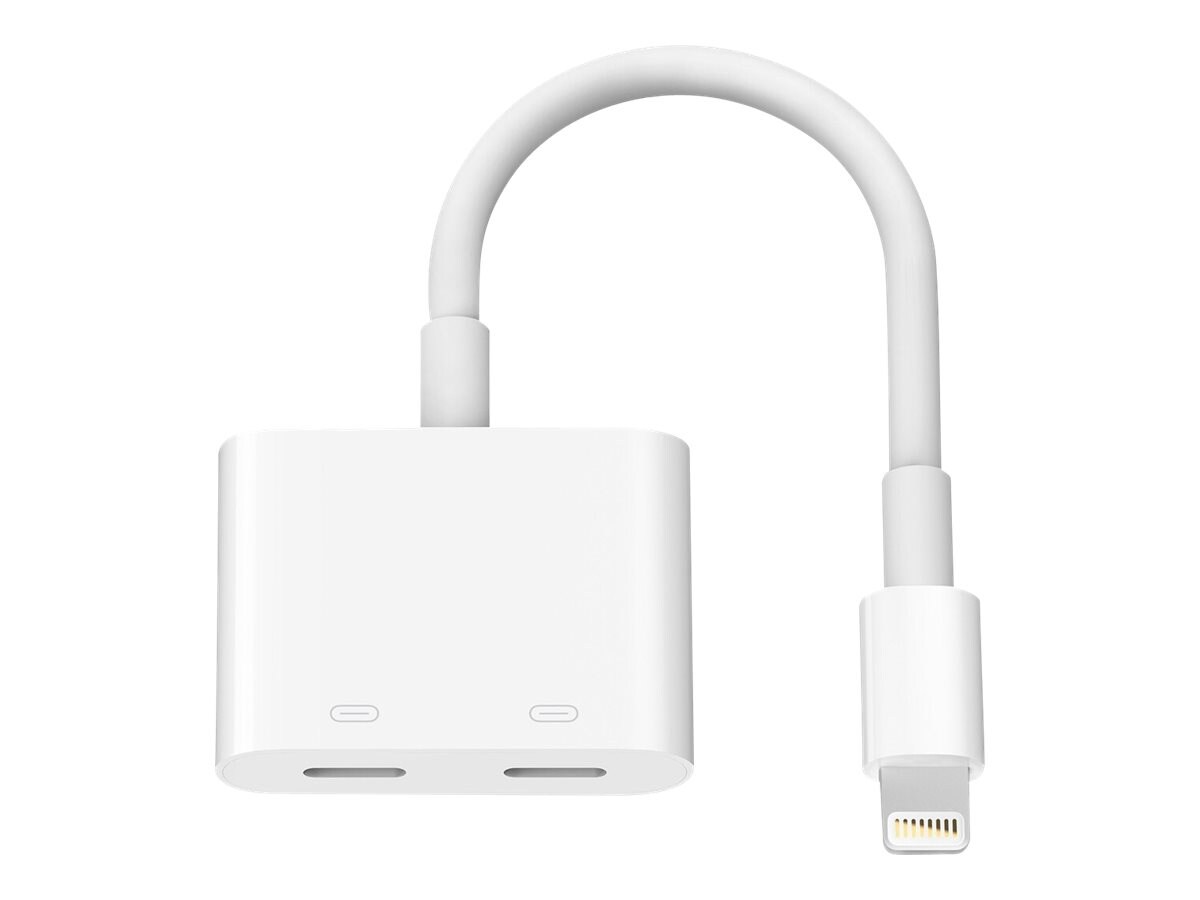 Quick tech specs
Lightning male to Lightning female
View All
Know your gear
4XEM's 8-pin and 3.5mm Adapter is designed to be compatible with a variety of Lightning products such as current iPhones and iPads. The 8-pin Lightning connector and port offers the ability to connect devices, offering charging capabilities. The 3.5mm audio port also offers the user the ability to listen to audio through any 3.5mm audio jack enabled device. Gain additional capabilities with your Lightning and 3.5mm audio devices with 4XEM's 8-pin Lightning adapter.

Connect, charge, and listen to audio all through one convenient Lightning adapter.

The 3.5mm audio port does not support inlay Earphone/Microphone audio manipulation. It does not support adjusting audio levels through earphones/microphones.