Cybersecurity Solutions and Services
Today's security teams are caught in a balancing act between risk and reward. Each new technology has the potential for greater agility, scalability, and efficiency — but they also introduce risk into the IT environment. At CDW, we help you integrate and secure these systems and tools.
Whether you need the latest tool, expert advice, or a strategic partner, CDW has the solution for you.
Secure your entire infrastructure – whether in the cloud, on prem, or hybrid – so your organization can scale with technology change without fear of disruption.
Equip your team with the skills and training needed to manage threats and leverage the latest technologies, while also improving employee retention and job satisfaction.
Strengthen your defenses with technical assessments, remediation and response services that measure the strength of your networks, applications and endpoints.
CDW Security Solutions by the Numbers
Managed Services Professionals
Security Solutions Delivered
Security Professionals Trained by CDW
How CDW Helps You Achieve Your Security Goals
CDW provides a range of cyber assessments – from privacy to IAM to cloud security to Zero Trust. Our experts listen to your current challenges and advise on strategies for future success, helping you gain insights into your existing security environments.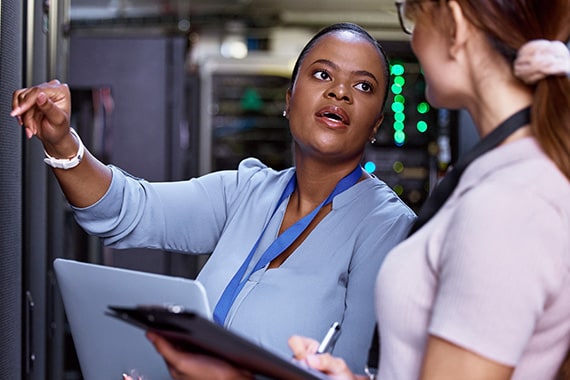 CDW works alongside your teams to build cybersecurity solutions that meet current needs and scale with future goals. We can design security solutions for system integrations, mergers and acquisitions, new regulations, and emerging threats.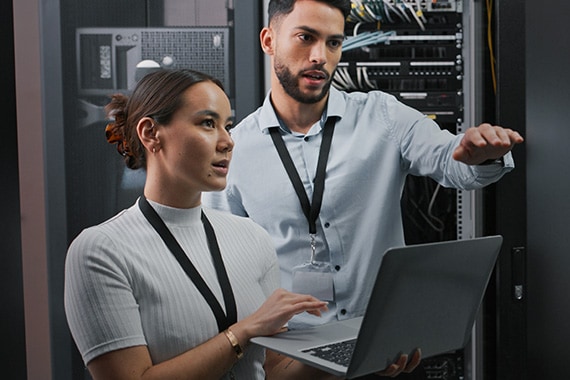 CDW helps you navigate your biggest challenges. Our team provides hands-on expertise as you execute strategies to lockdown the cloud, establish identity governance, align policies and processes, protect data, and secure your infrastructure.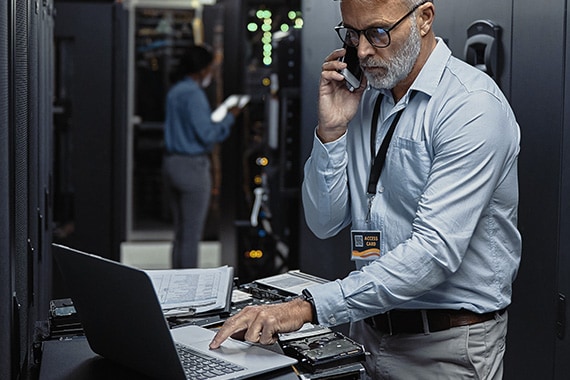 CDW's experts support your security programs by providing ongoing monitoring, maintenance, and reporting services, so you can focus on running critical operations, growing your business, and achieving business outcomes.
How Zero Trust Architecture Improves Data Protection
In this white paper, our security experts break down how Zero Trust provides effective protection, CISA guidance on Zero Trust, and practical steps for achieving Zero Trust. See how this security architecture that removes implicit trust can help organizations defend against cyberthreats.
93% of organizations adopting Zero Trust found the benefits matched or exceeded their expectations.
Our Cybersecurity Certifications
Our security expertise is recognized by industry and partner certifications.

Certified Information Systems Security Professional (CISSP)
Certified Ethical Hacker (CEH)

Certified in all Major Cisco Systems Technologies

GIAC Security Essentials (GSEC)

Cisco Certified Internetwork Expert (CCIE)

GIAC Certified Incident Handler (GCIH)

Certified in Risk and Information Systems Control (CRISC)
Cybersecurity solutions include the technologies, strategies and services that help protect your organization's critical data and operations against cyberattacks — and the disruption that comes along with them. CDW cybersecurity solutions focus on minimizing your susceptibility to attack with your business outcomes in mind. We help you ask the hard-hitting questions that enable you to drive security continuity and reliability, regardless of where your data is and who has access to it, including full-stack zero trust, ransomware defense, M&A, managed, and cost optimized solutions.
To secure your organization against cyberthreats and enable business growth without fear of disruption, explore CDW's cybersecurity solutions catalog.
Reference Page. Do Not Delete.