MobileIron CDW
Trusted Partners in Mobile Enterprise Security
Why CDW and MobileIron?
MobileIron is the purpose-built mobile IT platform to secure and manage modern operating systems in a world of mixed-use devices. It incorporates identity, context and privacy enforcement to set the appropriate level of access to enterprise data and services. MobileIron secures data at rest on the device, in apps and in cloud storage, and it secures data in motion as it moves between the corporate network, devices and cloud storage. With MobileIron, IT can secure corporate information wherever it lives while preserving employee privacy.
"We found that MobileIron let us push applications and policies out to our users much more easily. And of course, MobileIron has all the mobile device management capabilities, such as wiping devices if they are lost or stolen." 
— Mary Acuna, senior vice president and CIO at American Hotel
Read the article
Secure Your Business with MobileIron
Secure Any Device
Configure and apply consistent data security policies across iOS, Android and Windows devices with mobile device management (MDM) capabilities.
Secure Mobile Content
Mobile content management (MCM) capabilities allow secure, instant access to content repositories like SharePoint on mobile devices.
Secure Email
Provide secure access to business email, calendars and contacts while preserving the native mobile user experience. 
Secure BYOD
Maintain user privacy while applying corporate policies and preserving control over business data on personal devices.
Secure Apps
Protect business data at rest and in motion with industry-leading mobile application management (MAM) capabilities. 
Secure Mobile Fleets
Manage mobile kiosks, point-of-sale terminals and shared devices at scale while applying consistent security policies and configurations.
---

---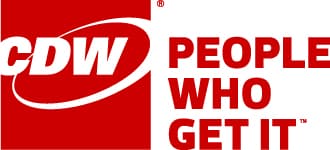 Contact us to get started on a custom MobileIron solution.
Or call 800.800.4239