White Paper
New Wireless Technologies Enable IoT Opportunities
Mobile devices and the Internet of Things rely on several new networking infrastructure technologies. 
 
Executive Summary
The Internet of Things presents tremendous opportunities for organizations seeking to exploit mobile technology across a wide variety of sectors. As they position themselves to take advantage of this emerging technology, organizations must move beyond Wi-Fi wireless networking and embrace other standards that offer new features and capabilities. These features help meet the needs of remote technology deployments and enable true mobile innovation. As wireless technologies evolve, they are enabling a variety of new use cases that were previously impossible in sectors such as retail, public safety and energy/utilities.
As firms in these sectors and others prepare themselves for the IoT revolution, they must understand the technology behind emerging wireless standards to help select the appropriate solutions for their needs. Additionally, organizations should learn about how wireless technology is revolutionizing IT so that they aren't left behind by competitors that are quicker to adopt new solutions.
Mobile Networking — More than Just Wi-Fi
Mobile technologies and the Internet of Things offer far-reaching possibilities for enterprises that employ them. Before these innovations can come to life, network connectivity must reach them wherever they exist, whether that's on the other side of a retail sales floor or across the ocean on a drilling platform. While basic Wi-Fi technology may work in some use cases, others require alternative emerging standards designed to support advanced mobility and IoT, including the use of short-range electromagnetic fields, existing technology found in mobile devices and specialized automation protocols.
Electromagnetic Fields
Radio frequency identification (RFID) and near-field communications (NFC) technologies take advantage of the low power requirements of electromagnetic fields and their usefulness for short-range communications. While these systems are based on technology that is several decades old, the widespread availability of inexpensive components and robust wireless networks are bringing them into common use.
RFID technology uses tags embedded in or attached to objects to track their location. These may be integrated directly into an electronic device or affixed to any object using technology as simple as a sticker. RFID tags generate a relatively low-power electromagnetic field. RFID readers positioned in known locations may then detect the presence of these tags and use them to identify the location of the tagged object. For example, a retailer might use RFID to track high-value inventory as it moves around a warehouse, through distribution centers and into the stockrooms of individual stores. RFID readers in each of these locations can automatically detect the presence of tags and report location information back to an inventory system. The range of these systems depends on the specific technology used and can extend as far as several hundred meters.
NFC devices work across much shorter distances than their RFID counterparts, typically requiring that two communicating devices be within two inches of each other. NFC communications allow two-way wireless communications between devices without requiring connecting them to the same network. The most common example of NFC technology is the use of embedded NFC transceivers in smartphones to communicate with point-of-sale terminals to conduct payment transactions using Apple Pay, Google Wallet and similar technologies.
Mobile Devices
Existing mobile device technology also holds great promise for IoT applications. The cellular phones carried by millions of consumers around the world already contain much of the technology necessary to enable many mobile IoT use cases. Many organizations also are making use of cellular  routers, which can carry 4G LTE broadband connectivity to users and devices in locations where the wired connections that enable Wi-Fi service may be unavailable.
Further, many mobile apps make use of the location services available through Apple iOS and Google Android to determine the current location of app users by taking advantage of the phone's GPS receiver. This works well to locate users on a broad level but doesn't help with microlocation applications. For example, GPS might be able to tell that a user is near a store, but it can't pinpoint the user's location within that store. This is where Bluetooth beacons come into play. These one-way radio transmissions work in a manner similar to RFID, but reversed. The fixed beacons send out signals broadcasting their presence that may then be received by a user's mobile device. Apps running on the device can then use those signals to identify a user's precise location.
Bluetooth technology may also be used for other IoT applications. The 30-meter range of Bluetooth radios allows their use for communication between sensors and other equipment in a facility. Organizations may extend this range further by deploying a Bluetooth mesh network that allows devices to relay communications to each other.
Automation Protocols
In addition to reusing existing technologies for IoT applications, many organizations are exploring the development and use of automation protocols designed specifically to support IoT mobility use cases. Two major competitors in this area are the ZigBee and IPv6 over Low-power Wireless Personal Area Networks (6LoWPAN) standards.
ZigBee, first developed as a standard in 2003, has grown rapidly over the past few years as consumers rush to purchase new home automation solutions that leverage the standard. ZigBee has a fairly short range of up to 100 meters, and both power limitations and physical environmental factors may reduce that range to as short as 10 meters. However, the ZigBee standard includes built-in mesh functionality that relays communications through other devices on the network, meaning that each ZigBee device needs to be only within range of any other ZigBee device, not necessarily the central controller. ZigBee consumes very little power and uses inexpensive technology, making it ideal for IoT deployments.
The 6LoWPAN standard is a more recent entrant in this space. It uses compression to send standard IPv6 packets over low-power networks designed specifically for IoT applications. The Thread protocol, designed by a consortium of companies that include Google, Samsung, Nest Labs, Qualcomm and Tyco International, uses 6LoWPAN technology to allow IoT device communication across a mesh network.
2.3 Zettabytes 
The annual amount of global IP traffic forecast for 2020 (a zettabyte equals a trillion gigabytes of data)
 
SOURCE: Cisco Systems, "The Zettabyte Era — Trends and Analysis," June 2016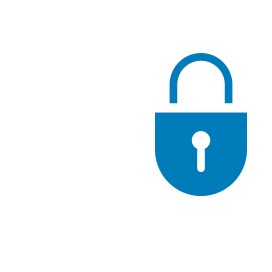 Security and IoT
As enterprises adopt IoT technology, they must carefully consider the security implications of new technologies that they adopt. The use of wireless communication technologies exposes communications to eavesdropping risks that should be mitigated using transport encryption technologies. As companies interact with consumers using mobile technology, they gain access to significant amounts of private information about consumers and their locations. This information must be carefully managed to avoid both the perception of intrusions on individual privacy and the reputational and financial damages associated with a breach of personally identifiable information. 
Organizations should take care to ensure that they collect only the minimum amount of personal information necessary to meet their business needs and that they discard it when it is no longer needed. These minimization practices enhance consumer privacy and reduce the potential damage of a security breach. 
Mobile and IoT Use Cases
Electromagnetic fields, mobile devices and automation protocols are combining to create a number of new use cases across a wide variety of fields. In addition to several highly publicized applications in the consumer space, the IoT brings dramatic new capabilities to many less publicized sectors, including retail stores, public safety agencies and energy/utility companies. These organizations may take advantage of inexpensive mobile technology to reduce the burden of manual labor, increase visibility into inventory and processes, and provide high-reliability location-based services to users.
Retail
Retailers find themselves benefitting from wireless mobility throughout the supply chain. Customer-facing IoT applications facilitate convenient, speedy transactions at checkout. Current technology allows efficient mobile payment, while emerging technologies promise to replace the manual scanning of purchases with automated RFID that will allow customers to simply roll a cart up to the checkout and have their transactions automatically tabulated. Beaconing technologies allow retailers to communicate with consumers in a location-aware fashion, offering information and discounts based on a customer's location on the sales floor. These applications promise to increase sales and improve customer relationships through customization.
IoT applications also can deliver benefits in a retailers' back room, where RFID and other wireless technologies provide tracking of inventory and management of the supply chain, as retailers oversee inventory more efficiently. IoT sensors reduce reliance on sales-based inventory systems and allow retailers to quickly verify the physical presence of inventory across their networks of stores. This allows the proactive shifting of inventory to meet changing demands in different regions and increasing inventory turnover by placing products where consumers want them.
Public Safety
Public safety agencies also find many different applications for IoT devices in a field where rapid access to accurate information can mean the difference between life and death. Police departments, firefighters and even traffic planners can leverage IoT to improve the services they provide to communities.
Police departments around the nation are under increasing pressure to provide video of critical situations, ranging from in-car dash cameras and wearable body cameras to public surveillance systems. These video systems require both mobile cameras and devices located in difficult-to-network areas. The use of wireless technology allows police departments to meet public demand, manage potential evidence sources and reduce crime while controlling costs.
Fire departments, emergency medical services, police departments and other first responders find themselves in dangerous situations where rapid access to information is essential. IoT solutions allow the intelligent networking of emergency vehicles, providing first responders with accurate and timely information about an emergency as they approach the scene, allowing them to reduce their response time and arrive ready to react quickly to developing situations.
"Smart cities" are using IoT sensors located in streets, parking garages and other locations to improve traffic flow and increase constituent satisfaction. In some locales, next-generation transportation technologies are being deployed to allow traffic managers to identify emerging problems and resolve them before they reach critical mass by adjusting traffic signals to meet changing situations. Smart traffic systems can also direct vehicular traffic to locations where parking is available. This gets cars off the streets more quickly, increasing satisfaction and reducing environmental impact.
Energy/Utilities
Energy and utility companies are also among the early adopters of IoT technologies. The mobility offered by new wireless technologies is especially appealing in the energy exploration field, where cellular technology allows real-time communication with remote exploration sites for the transfer of data and management of equipment. Data that previously required days to transport between sites is now available in real time, allowing the rapid adjustment of expensive exploration platforms, improving operational efficiency and providing tremendous maintenance, monitoring and safety benefits.
Building upon smart-cities initiatives, utility companies are implementing smart metering technology that allows real-time monitoring and control of electricity and gas consumption. These meters allow utilities to forecast real-time demand and adjust loads to proactively avoid power failures and outages by detecting possible issues with the grid before they reach critical status.
53% 
The percentage of enterprises that are planning or have deployed IoT applications
 
Source: Network World, "State of Network 2016," February 2016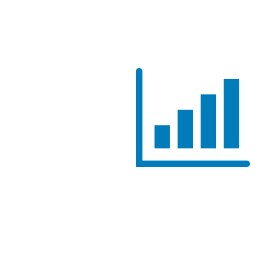 IoT Insights
While the world is witnessing the rapid maturation of IoT technologies, another technology is also quickly gaining steam: data analytics. These two advances go hand in hand. 
IoT devices generate massive amounts of information about consumer behavior, manufacturing processes, environmental characteristics, scientific research and many other fields. Just as companies are developing an increasing capability to capture and store this information, they are simultaneously developing the data analysis techniques that allow them to gain useful intelligence from these massive data stores. 
Analytics capabilities greatly increase the value of the data captured by IoT systems by delivering insights into operations, efficiency and productivity. 
CDW: A Network Partner that Gets IT
CDW's solution providers are available to serve as your organization's mobility, IoT and networking partner. The CDW team offers a variety of wireless solutions that will help you take advantage of IoT opportunities. CDW's account managers and solution architects stand ready to assist you in every phase of your project as you select and implement technology solutions.
CDW takes a comprehensive approach to identifying and meeting the needs of every customer. Each engagement includes five phases designed to help you achieve your objectives in an efficient, effective manner. These phases include:
• Initial discovery session
• Assessment review
• Detailed manufacturer evaluations
• Procurement, configuration and deployment
• 24/7 telephone support
In addition to assisting with the design and implementation of wireless technology solutions, CDW staff are available to perform a wide range of services. To learn more about CDW's networking and mobility solutions, contact your CDW account manager, call 800.800.4239 or visit CDW.com/network. 
ASSESS
We'll perform assessments and health checks on your network, lead strategy briefings and design customized solution roadmaps.
 
DESIGN
We'll work with you on strategy development and the architectural design of your networking systems.  Then we'll provide proof of concepts and deployment planning.
DEPLOY
We ensure a smooth implementation through pilot and production by offering aggregation services, pre-ship configuring and admin and end-user training.
MANAGE
We offer hosted environments, hosted managed services and remote managed services.  We can also assist with cloud migration or provide managed services for a public cloud.
Call us at 800.800.4239 to set up a consultation with a networking expert.