Barcode Scanners & Accessories

Honeywell Barcode Scanners
Providing reliable scanner solutions for retail, transportation and logistics operations.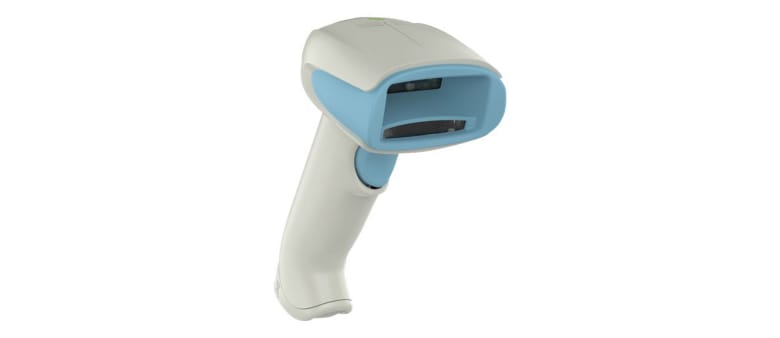 Work from Home Productively
CDW can help you build or expand your WFH strategy
so employees can accomplish more in more places.
Barcode Scanners & Accessories. Orchestrated by CDW.
Whether it's for managing inventory, streamlining point-of-sale (POS) systems or tracking important assets, barcode scanners help automate processes across the supply chain for smoother business operations. CDW sells the best barcode scanners for business from brands such as Code, Datalogic and Zebra.
Fixed Projection
Fixed projection barcode scanners provide reliable and consistent workstations perfect for scanning high volumes with adequate speed. These barcode scanners are mounted to a fixed point and connect to a POS system or computer via a wired connection. Speak with an expert at CDW today to learn more about the many configurations of barcodes scanners and their various applications.
Handheld
Barcode scanners are powerful tools that are used daily in many businesses across the world. When it comes to large items or mobile workstations, handheld barcode scanners are invaluable tools that allow users to scan information without forcing a product or customer to be moved. Handheld scanners can be either wired or wireless and come in a large selection of sizes and configurations. Speak with an expert at CDW today to learn more about handheld barcode scanners and other POS peripherals. 
Single-Pass
When it comes to optimization of workflow, single-pass barcode scanners cannot be beat. These top-of-the-line devices are designed to easily and rapidly scan barcodes without error so you can focus on the most important tasks at hand. The reliability and speed of single-pass barcode scanners ensure that any job is as comfortable and productive as possible. Speak with a professional at CDW today to learn more about single-pass barcode scanners and many other point of sale peripherals.
Speak with a CDW expert for additional assistance.