Ready for the HCI Journey?

Benefits of VMware Hyperconverged Infrastructure

VMware's HCI solutions integrate compute, storage and networking into a single, easy-to-manage, software-defined platform. This delivers a consistent, enterprise-proven operational model on any cloud.

Simpler Operations
 
A single IT team can monitor and manage compute and storage resources.
Lower Costs
 
Lower your total cost of ownership (TCO) by 40% on average by using a scale-up/scale-out architecture, and add more capacity as needed with no disruptions.
Greater Agility
Set up hardware in a few hours; spin up workloads in minutes and accelerate the performance of business-critical applications.
VMware Cloud Foundation Hybrid Cloud Platform
Take the easy path to hybrid cloud deployment and management while reducing overall TCO. VMware Cloud Foundation provides integrated cloud infrastructure (compute, storage, networking and security) plus cloud management services to run enterprise applications across private cloud, public cloud and edge environments.
VMware Cloud Foundation is supported by VMware Cloud Provider Partners and by major public cloud providers, AWS and IBM.
Data Sheet: VMware Cloud Foundation: The Simplest Path to the Hybrid Cloud (PDF)

Intel Select Solutions
Easily deploy your new hybrid cloud infrastructure with VMware Cloud Foundation running on servers optimized and powered by the latest Intel Scalable platform.
Intel Xeon Scalable processors optimize your hybrid cloud performance, accelerate your critical workloads and allow you to operate more efficiently and securely. Plus, Intel solutions save you weeks of research and testing.
Infographic: Business Agility When it Matters Most (PDF)
Solution Brief: Intel Select Solutions for VMware vSAN (PDF)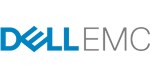 Bring your data center into the 21st century. 
Request your VMware assessment now.



800.800.4239
Bring your data center into the 21st century. 
Request your VMware assessment now.