Deliver an intuitive digital workspace without compromising security.
With an intelligent and automated platform that eliminates traditional IT silos—while enabling a personalized, intuitive experience that employees expect—VMware makes it easy to successfully deliver on a secure digital workspace strategy and drive digital transformation.
Explore VMware solutions to accelerate your digital transformation across any app, any cloud and any device.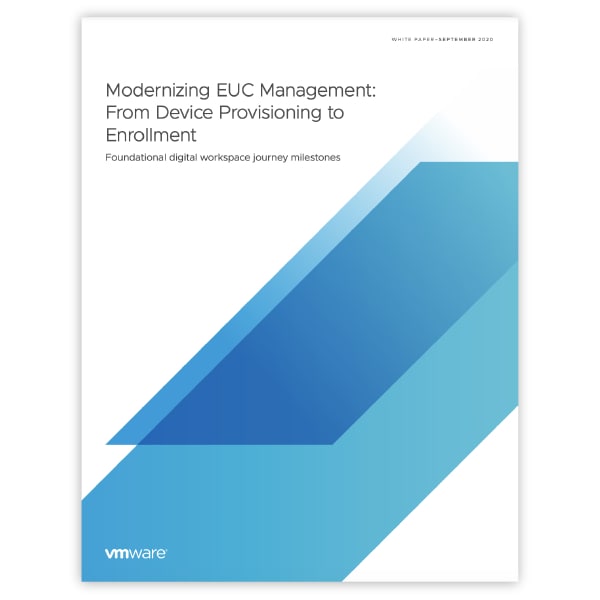 Modernizing EUC Management: From Device Provisioning to Enrollment
The workplace is radically changing: more applications are in the cloud or offered as services, more employees are working remotely, and more workers want flexibility in device choice. In light of today's workplace applications, devices and work styles, device and image-focused management is too time consuming, resource intensive and limiting. To simplify overhead and expand device and work options, organizations are reevaluating their established tools and processes for provisioning, managing and securing endpoint devices. By shifting to a lighter management model for end-user computing (EUC), organizations can keep pace with the faster evolution of workspaces and enable employees and IT to be more agile.