Recognized as a global leader in cloud security, XDR and cybersecurity platform solutions, Trend Micro has partnered with CDW to optimize security, increase value and reduce costs.
Named an XDR Leader in The Forrester New WaveTM
Trend Micro Vision One™ delivers a broader perspective and better context to successfully detect threats. Get a complimentary​ security assessment to identify malicious activity within specific security layers, across the entire environment​ or from recent targeted attack campaigns.
Cloud Security Services Simplified
Deliver the broadest and deepest cloud security offering in one solution, enabling you to secure your cloud infrastructure with clarity and simplicity.
Trend Micro offers automated, flexible, unified security across all of your workloads without compromising performance or security.
Automated Security and Compliance Checks
Receive continuous security, compliance and governance in a cloud-native platform to help you manage misconfigurations of cloud resources and strengthen your security posture. 
Industry Leading XDR Platform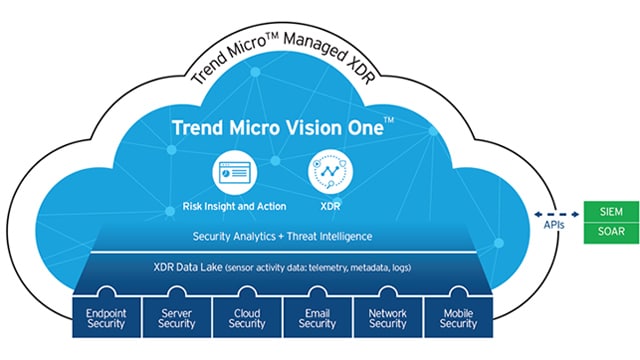 Extend Detection and Response Beyond Endpoints with Trend Micro Vision One™
A threat defense platform engineered to go beyond other XDR solutions. According to ESG, those companies who implement XDR see 50% fewer successful attacks and would need 8 full-time employees to replace XDR capabilities. Optimize your investment without sacrificing performance.
See Trend Micro Vision One in Action
Get an attack-centric view of an entire chain of events by connecting email, endpoints, servers and cloud workloads, with extended detection and response (XDR).
Detect. Investigate. Respond.
Augment threat detection with expertly managed detection and response (MDR) for email, endpoints, servers, cloud workloads and networks.
Trend MicroTM Managed XDR
Drive unparalleled improvements in time-to-detect and time-to-respond while minimizing the risks and impact of threats.
Trend Micro Premium Support
Work with your Customer Service Manager to elevate your security posture. This ongoing contact will assist you with urgent issues and provide expert guidance.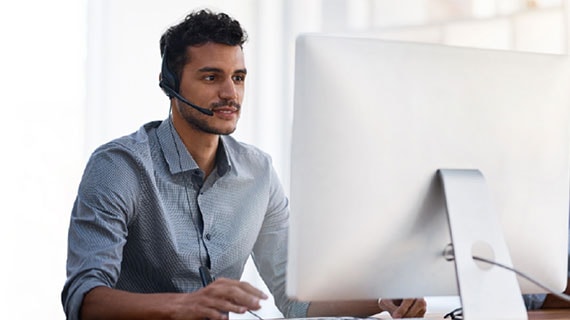 Expand your security teams with 24/7/365 managed detection, response and support.
 
Read Data Sheet (PDF)

Email and Cloud App Security
Advanced threat and data protection for Microsoft Office 365, Google Workspace, and cloud file-sharing services
Free Microsoft® Office 365® Security Assessment
Protect against advanced threats targeting Microsoft Office 365, Google Workspace and other cloud file-sharing services. Trend Micro and CDW offer a free two-week analysis of how your security solutions are performing.
Contact your account manager, or give us a call.
Learn more about a Trend Micro solution or offering.